Apple Event: All You Want to Know About the Evening
September 8, 2016
5 min read
Last update on:
September 12, 2017
Apple held its annual September press conference in San Francisco on Wednesday. CEO Tim Cook took the stage  but after the charming bout of Carpool karaoke to introduce new products from the house of Apple. We have brought the key takeaways of the event exclusively for you. Please read further to know all about the event.
iPhone 7 and 7 Plus
It won't be wrong to say that yesterday's event was Apple iPhone 7 event. The entire crowd in Graham Auditorium went mad when Apple's CEO Tim Cook unveiled next edition of iPhones which were iPhone 7 and iPhone 7 Plus. As the case with Apple Watch, iPhone has also been made water-proof. Though it's not completely waterproof, but it could prove a life-saver after a quick soaking. Both iPhone 7 and plus have two different shades of black and rose gold, gold and silver.
As far as storage is concerned, as of now they are launched with 32GB with option to upgrade to 128GB or the new 256GB option. If we talk about the camera, then the new edition iPhone 7 Plus has two separate 12MP lenses; two cameras allow camera lovers to create special effects which was until available on high-end cameras. Apple claims that the battery life of 7 and 7 Plus is best battery life of any iPhone. Pre-order starts on Sep 9 and final release Sep 16th.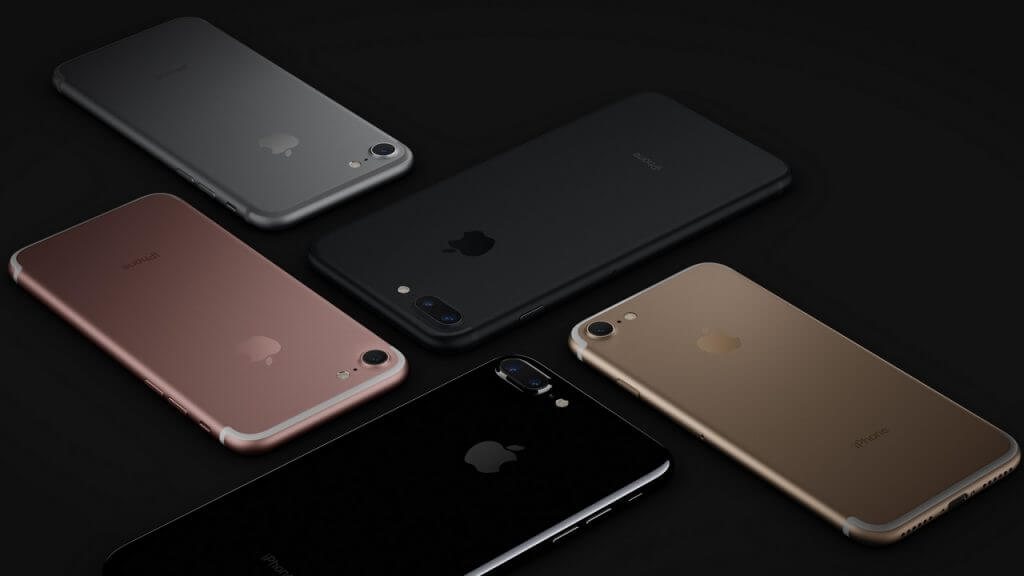 iOS 10
The latest version of Apple's mobile operating system iOS 10 is currently in beta and Apple's CEO Tim Cook announced that iOS 10 would arrive finally on September 13.  iOS 10 is full of enticing features like enticing iMessage, improved maps for navigation and making Siri more useful with extension support.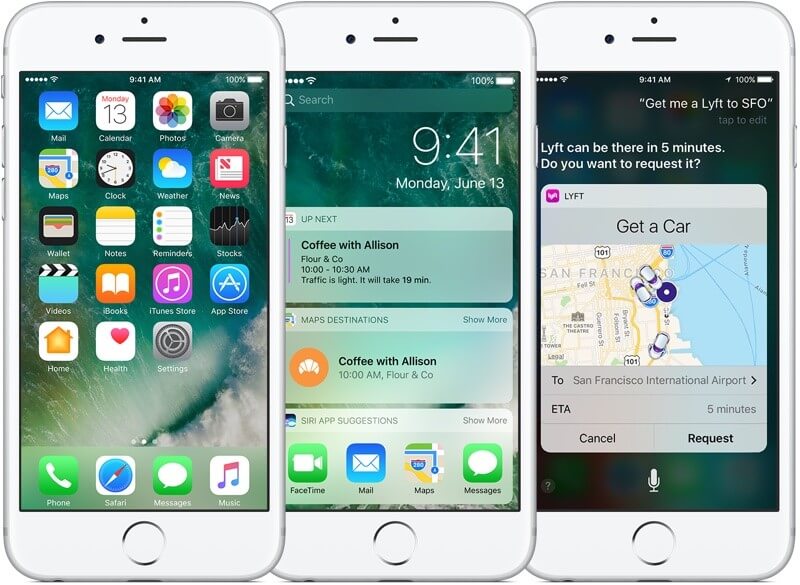 Apple Watch
The Apple Watch 2 was one of the most awaited product to be launched in the event after iPhone. Apple got good news for the Apple Watch lovers: the gadget has just got faster, thinner and altogether more exciting. It has a brighter display than the previous version, this time it has better processor and the best one is , it is completely waterproof. The original version that was launched in April 2015 offered IPX7 water resistance while with the new edition is swim-proofed' by Apple. It even offers pool-based workouts with lap count, distance and calorie burn. Another great enhancement in Apple Watch 2 is GPS. Earlier, one had to tether the watch to iPhone to use its GPS, but not now. Apple has again partnered with Nike and announce 'Apple Watch Nike+ designed exclusively for sprinters. The device induces to go out and run and it also has special features that let you know when your friends are sweating it out.
Apple Watch has lost some weight which is again a good news but the biggest news is yet to come. The new version would be thinner with a 36% larger battery. Isn't it amazing? Watch 2 is available to pre-order from Sep 9 and final release is on September 16 and would cost you $369.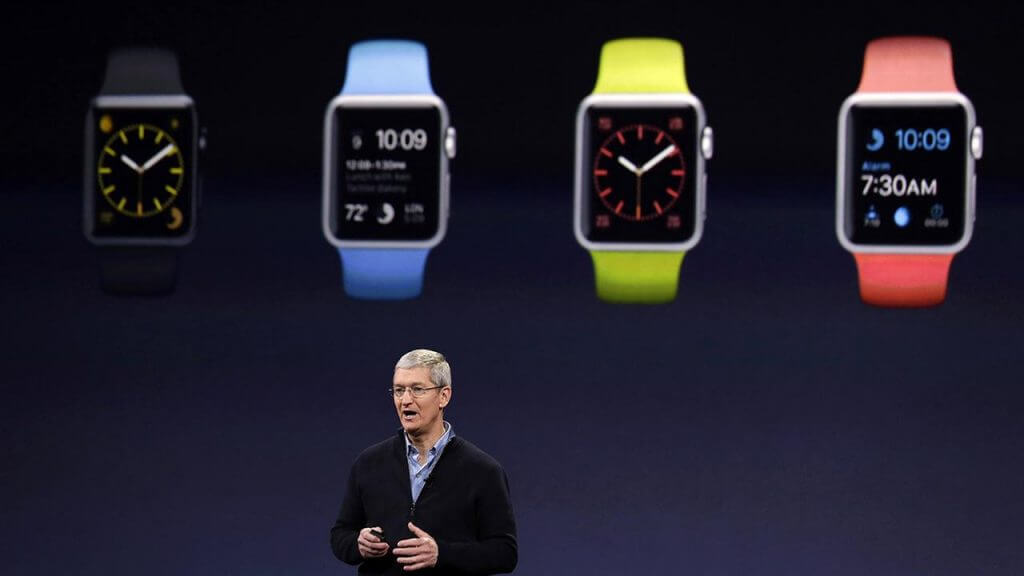 Headphones
Headphones will connect via the Lightning port as headphone jack is being said good bye in iphone 7 and iphone 7 Plus.
Apple's new Airpod is completely wireless and surely treat for the eyes. It is designed such as it fits actually in the ear. It has infrared sensors that detect when they're in your ear and only play music at that time. The batteries last for 5 hours and the AirPods come with a charging case that holds 24 hours of charge.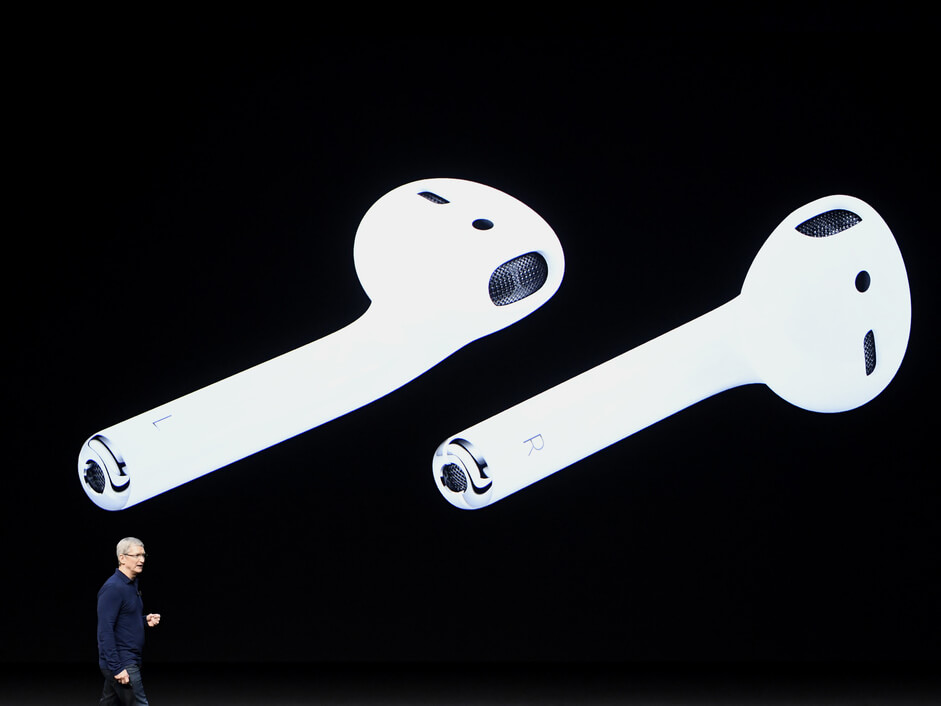 Apple Music
The streaming service Apple Music has underwent a major change in iOS 10. A new personalized playlist generator known as Discovery Mix is introduced which could make for an easier transition from Spotify. In addition to this, you would also witness lyric integration and a simple and stupid interface.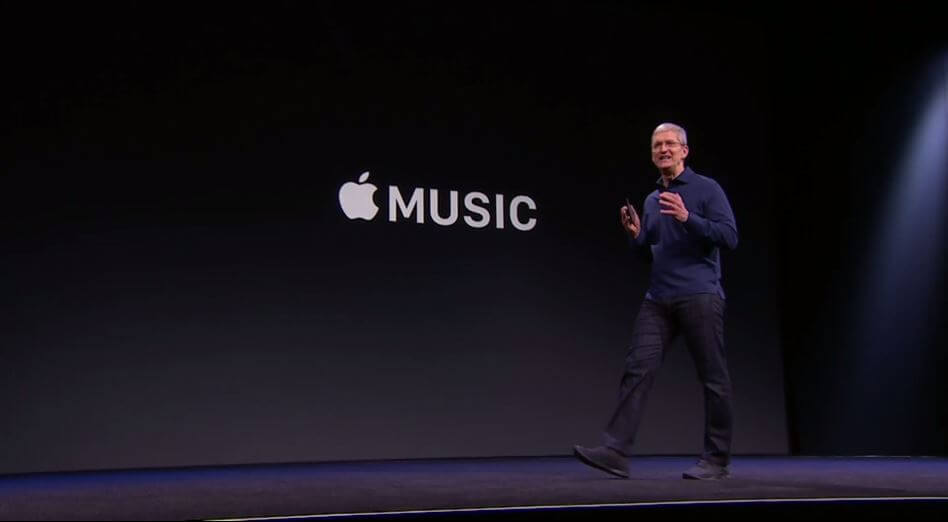 What do you think about the event and the gadgets launched? Let us know in the comment box.
In search for strategic sessions?
Let us understand your business thoroughly and help you
strategies your digital product.
Related Articles: