Did you know there could be a downside of investing in an app that comes semi-readymade and takes less to no go to market time?
There is.
The App Development type under scrutiny here is White Label Solution Apps. Even after coming across with a number of sweet promises, life of the perks are as short lived as the next application update. The fact that is taking people away from them to Custom App Development.
Before we look into the benefits that brands get once they let go of their White Label Solution App and invest in Custom Android App Development or its iOS counterpart or even custom web app development, let us quickly run through the meaning of White Label Solution Apps or a.k.Recyclable Apps.
White Label Solution Apps or Recyclable Apps are the one that are given out to brands to use as their apps. Imagine this, you have a commutation app idea like Uber and you are given the Uber App, where all you have to do is fill in the details specific to your brand. You only need to change the brand name, maybe the background colour, and voila! You have your Uber like app ready.
White Label Solution Apps give you a readymade app that only needs to be filled with your brand details.
In our experience, we have seen that only within months of making the switch from White Label Solution App to Custom Mobile App, brands find a huge jump in their P&L statement. All due the evident benefits that Custom Mobile App Development comes with.
Here are some of the benefits of custom mobile app development process.
1.

Benefits of Using Custom Mobile Application Development Services

Undoubtedly, White Label Mobile App Solutions come with offerings that get too difficult to ignore – Low Cost of Development and Faster Time to Market, at least when compared to the custom app development pricing. But, under all circumstances, the benefits end just there. And these are the places where the long term problems always start.

Let us look at these and some others in more detail, through the viewpoint of Custom Mobile Application Development
Greater Individuality
White Label Solutions come with an app design that you choose to then launch your app on. The catch is, you are not the only one using the design and layout. Your competitor, who is in a similar line of features, has also chosen the same design as you, to save his time and development time.
When opting to partner with the best custom app development company in the class, you automatically get the freedom to choose the design, UI, UX, flow, features, and much more. This keeps the individuality level intact in your app.
You Have the IP Rights
One of the scariest elements of White Label Solution Apps, as any mobile software development company would tell you, is the lack of IP rights. You have no right on anything that you have based your company's brand image on. Everything from the code to the server belongs to the development platform from where you found the app.
In case of unexpected, unsafe future, it's not just your brand image that is at stake, but also your users' private data.
The fear of data security and a right on app's intellectual property is safely mitigated when you invest in custom app development. As you are the sole owner of the app and its backend, once it's developed.
Becomes Scalable
Custom Apps are hands down more Scalable. When you invest in a White Label Solution App, you invest in an app that comes as a whole, with no scope of expansion. Adding features or even moving them from Android to iOS or vice versa is not possible with the Recyclable Apps.
Scalability is the one feature that you can only enjoy when you are the parent of the app. Something that only the supremacy of custom app development can offer.
A Chance at Getting Updated
With white label solution, your app story ends as soon as the app is launched. With a solution that works in such isolated environment, it is nearly impossible to plan a constant update plan, without involving the White Label App developer and burning a hole in your pocket, one thread at a time.
With Custom App Development, you can easily update the app as and when you feel the need of offering something better to your customers. Unlike your white label counterparts, you can make arrangements with your Custom mobile Application Development Companies right from the stage when you decide to invest in them.
With custom, you can ensure the future of your app, the one that guarantees it will keep changing with the changing users demand
Lets you Enjoy the Perks of Automation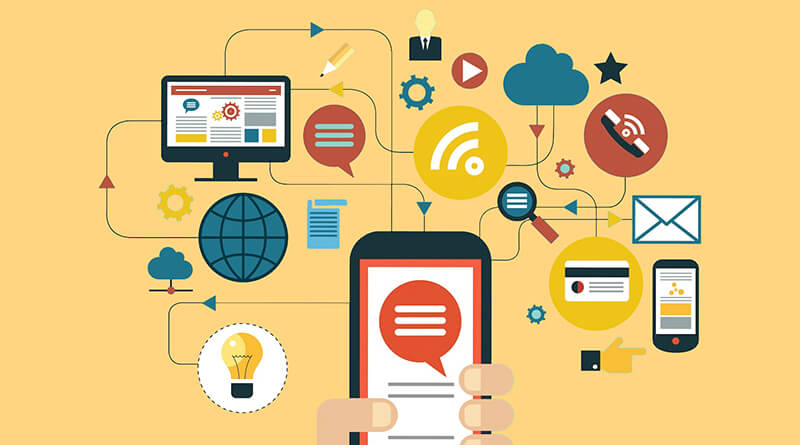 It is no secret how Automation makes the life of both users and developers easy. Whether it's as simple as sending notifications or as complex as updating the attached cloud service as and when some change is made.
White Label doesn't let you enjoy these perks as the chance of automating the app beyond what is already there is less to none.
Here were the reasons, why us and every custom app development company who works to become a brand's partner (which only happens when you move on from just being a mobile app developer) stresses on investing in Custom Application Development.
While the internet is filled with a number of benefits, even more than the ones listed above, we have seen the approach work wonders for companies that get associated with us. Here is an example of a brand we partnered with for handling their Custom Application Development process and how they gained 23% hike in their profit margin after making the switch from White Label Solution App to our Custom App –
2.

The Case of How our client Saw a 23% Increase in their Business Growth after Going Custom.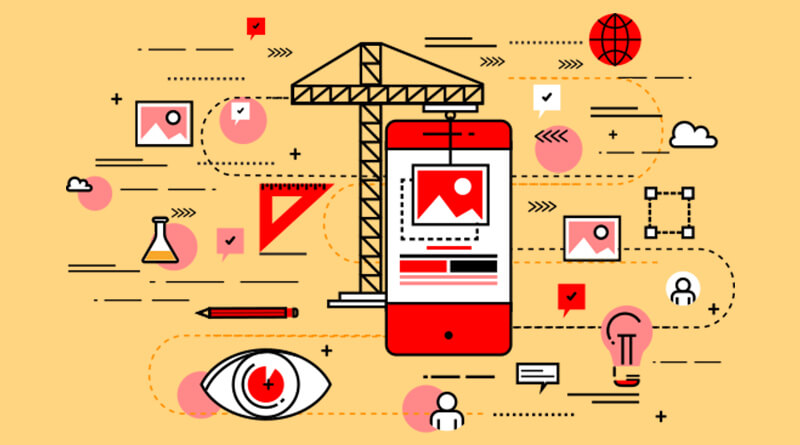 *For the sake of the NDA clause, we are going to call our Client, ABC.*
We had a client, ABC who had invested in a White Label Solution for one of their enterprise app, that they needed to streamline their business process and bring the offshore and in house team in sync, while being available to the clients in real time.
It took them some four to five months to realize that in order to become truly productive and to bring the whole team and the associated entities so in sync that it reflects in their Profit and Loss statement, they will have to let go of the app format which was already floating around in a number of companies as theirs.
It's not just ABC that had made the move, when they contacted us through our App Consultancy page, we shared with them a number of case studies of other agencies that made the switch from White Label Solutions to Custom App Development.
Here are some of the ways Custom Application Development helped their case.
Reduction in Efficient Tasks
One of the biggest challenges they were facing with their recyclable app was that their team outgrew the set of features that they were given as part and parcel very soon.
After continuing with the same set of processes, even though the employees were now manually doing the tasks that should have been handled on the app, for about 3 months, ABC started seeing visible signs of low productivity.
Once we developed the app according to the exact needs (we added features to not just meet the present needs but the ones that they would come across in the time span of next 5 years), their quarterly performance report showed a reduction in inefficient tasks and a rise in ROI from their application – All in terms of productivity measures.
The Rise in Employee Collaboration
The feature of giving real time data of software order received by the offshore sales team to the product team based in Bengaluru was missing in their app (it was a feature in the upgraded version of the white label app that they had selected. But they hadn't opted in for it). The process that they followed was that the sales team use to be a collaborative report of orders and specifications and used to send it over by the end of the working day, everyday.
There was an evident miss of collaboration between the in house and offshore team. It took them 20 misinformed software configuration delivery complaints to realize that they needed a real time update solution.
After getting their Custom App developed, apart from the visible reduction in number of complaints related to late or incorrect software delivery, they even saw a rise in the collaboration among the team and an increase in customer satisfaction.
Rise in Customer Communication
The process that ABC was following was that they were sending out feedback forms after the completion of an order and if in case they got any negative feedback, they used to handle it over call. On more than 5 incidents, it happened that they failed to tell their customers that the issue has been resolved, even when they were.
Through our custom app, we gave them a platform where they made a rep active on even the off hours and then implemented an auto mode of sending feedback reports after every decided milestone. Both the steps brought in timely communication and redressals.
Greater Usage on Multiple Devices
The application that ABC had chosen was unresponsive to PCs. We know that enterprise apps cannot operate on just one device – Mobile. It needs to be workable on PCs, Tablets, and sometimes even Wearables.
And we brought the app on exactly all these devices that the team were using. For this, we first made a list of devices – OS, Versions, and Device Type that were operational in the team and then made a deployment plan accordingly.
Came Points Above Their Competitors
In the business mobile app development scenario, it is not uncommon to see an inclination towards white label solutions apps, as it is a common belief that the included features won't have any drastic changes. This was the notion that made ABC invest in a white label solution, without thinking that every business operates differently and have different processes and tracking systems to follow.
After integrating the app with their exact business needs, ABC in their semi-annual report witnessed an increase from their competitor's growth sheet. While there were other reasons behind this as well, they attributed it to the custom mobile app development services that they invested in, to a great extent.
The numbers that their reports showed were only an atom in front of the various quantifiable and unquantifiable benefits ABC drew when they chose to let go of their White Label Mobile App for a Custom made Solution.
So here, you have the proof that Custom iOS App Development and Custom Android Development supersedes White Label Solution Apps when you invest in a knowledgable mobile software development company. Are you ready to make the one time investment in your future? Need more Clarifications? Contact Our Team of Mobile App Experts, today.
Read more blogs
We are operating in a time where the wave of digitalization has evidently spread in not just the business space but also governments. Since the last decade, owing to the convenience, security, and demand of nationals and citizens, government bodies from across the world have started turning towards the digitalization of government-level processes such as…
Sudeep Srivastava
16 Aug 2023
VisionOS is an advanced operating system developed specifically for spatial computing, a unique computing paradigm pioneered by Apple with their Vision Pro headsets. Unlike conventional desktop or mobile computing, spatial computing creates a work environment seemingly hovering in front of the user. This innovative approach to computing offers users a highly immersive and intuitive experience,…
Sudeep Srivastava
26 Jul 2023
The mobile app market is growing by leaps and bounds in today's fast-paced world. As a result, digital enterprises are trying to implement every possible app strategy to stand in the competition. Many enterprises now regard mobile application development as a goldmine because of the revenue the apps are capable of generating. According to Statista,…
Sudeep Srivastava
10 Jan 2022