MOVING AHEAD
User Flow & Journeys
We started with first talking to a number of Dominos customers and then entered the process from once you enter the app till the checkout to know exactly what was happening. What we found out was that the design was not attention grabbing enough and there were also little issues like fetching of location, that were turning off the users.
Once we found out what the issues were, the next step was to redesign the app and web, one element at a time so that the existing users didn't had to face any time lags.
Browse Menu
Locate Store
Order Pizza
View Offers
Check updates
MOVING AHEAD
Wireframes & Prototyping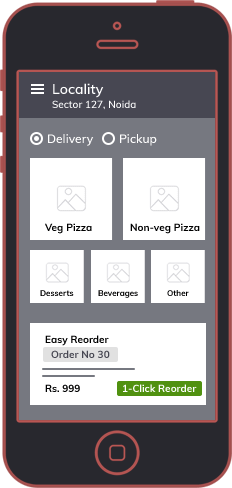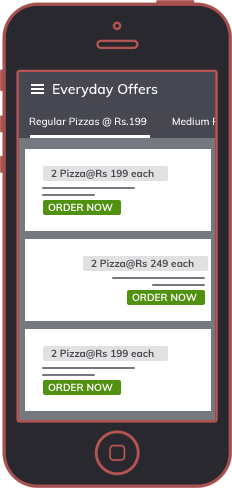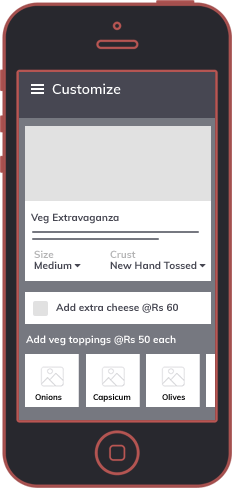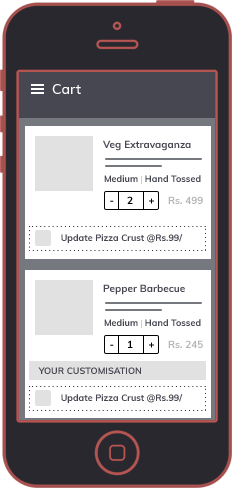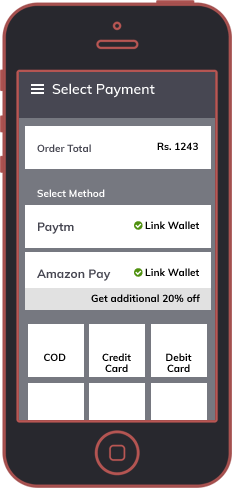 Once we identified the issues that the users were facing and the app screens they were leaving the app from, the next stage was to look back at the Domino's app wireframe.
While, we did not touch upon the user flow of Domino's app as the flow is what the users are most acquainted with, we looked back at prototype on the designing front.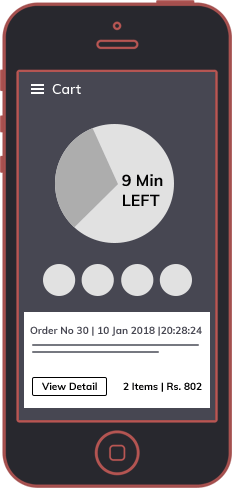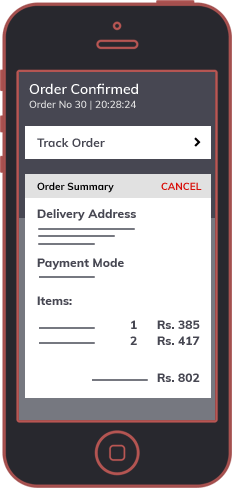 Visual Design
Mood boards & Style guides
The combination of images and texts that were set in the Mood board and Style Guide across all the app screen were kept in line with the easy to order and track brand image that Dominos aims to achieve.

Both - Style Guide and Mood Board of Dominos App was set to revolve around the ease and quick in and out experience of the end-users.
Our moodboards aimed
for clear and precise
designs
Styleguide played an important role to ensure designs were consistent and branding was maintained across all screens
Color Pallette
#f3f3f3

RGB: 243, 243, 243
Typography
Proxima Nova Alt
UI Design
User Interface
Since the app and website is about quick selection and easy checkout, we planned our UI design approach in the same way. Using the right combination of font and image sizes, we were able to remove all elements of distraction from the pages, making the flow quick and easy.
THE OUTCOME
23% Increase In Conversion Rate
The post redesign Domino's app resulted into a stark increase into the app download rates and the conversion rates.
The users that were once leaving the app without making any order are now spending time within the app to not just make their orders but also track them in real time.
Now Is The Time To Craft Brilliance Together
So let`s get in touch and turn your app idea into a brilliant mobile app solution.
Go ahead & fill the form below
You are almost there.
Just fill the form below so our sales team can connect with you at the earliest