Technocrats and audiences are waiting with baited breath for the announcements expected by Apple on its iconic iPhone's tenth anniversary on September 12th, 2017. Besides the new product launches expected, the event also has great significance for Apple from business point of view.
Apple Up for the Challengers
Post-Steve Jobs, Apple fell into a slump and fell to the third spot among the top-ranking mobile vendors. Trade analysts speculated that its products weren't competitive enough and it is losing the cutting edge it had maintained from nearly a decade. Shrinking sales are not a matter of concern for Apple; it has enough cash to outlast long slumps. But the message it wants to convey to its loyal customers and rivals through this spectacular keynote, is that Apple is here to stay!
Another reason behind Apple's palpable nervousness for this event is that it needs to match and outshine Android's industrial designs, especially the super-thin borders around the screen. If John Ivy's design team has done its job well, the iPhone's devoted users shouldn't feel envious of Samsung's high-end devices and Andy Rubin's Essentials phones, etc. Apple's executives have always been sold out on Augmented Reality but they are yet to show the technology's full potential to iPhone users. The Event is expected to witness some jaw-dropping demos on Apple's AR Kit that the Android can just not match up.
The event is also seen as a step by Apple to access elusive audiences that have been less than receptive to it in the past. For instance, China has largely been an impenetrable market for Apple. The iPhone is still considered a luxury brand there. iPhone X could be the apt relaunch for the company in the Chinese markets that is one of the biggest on the globe.
Splendor of Apple Park- The Venue
The event with the tagline "Let's Meet at our Place" is the first to be held in the Steve Jobs Theatre in the Apple Park Campus in Cupertino, California. Although the campus is slated for completion by 2017 end, major construction work has been fast-tracked for the much-awaited occasion.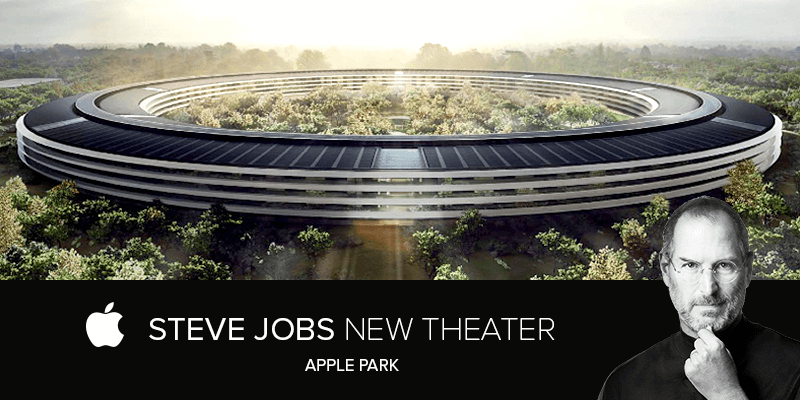 Earlier, the Apple Park was named the "Spaceship Campus" owing to its unique structure. The 175-acres campus will accommodate 12,000 Apple employees. The Steve Jobs Theater, having a capacity of 1,000, is a prime attraction and the likely venue for all product launches. It is located atop a hill, the highest point in Apple Park. The mesmerizing campus is expected to cost a neat USD 5 billion and is the world's fifth most expensive buildings.
Steve Jobs envisioned Apple Park not just as a workplace, but a motherland of innovations and inspiration for corporates for years to come. Its eco-friendly and sustainable credentials are  a model for all. The workplaces and parklands are arranged so that the entire campus will run entirely on renewable energy. Nearly 7,000 trees are planted to lend it a lush, green look. Solar panels are implanted atop the building. Recycled water fed by 13,000 feet of pipelines from Cupertino will feed the campus water requirements. Apple has hired renowned arborists from Stanford University to landscape the campus. The campus will have just four floors to reduce elevator use.
Fosters and Partners, who designed the architecture, were inspired by the idea of a London square with houses around a park. Apple Park resembles the vision. The open-plan layout was created where workers from all departments sit around large tables instead of isolated cubicles. The aim is to improve employee engagement and collaboration. The 500 or so tables in the main area, if placed end-to-end, will be longer than the National Mall in D.C.!
The Apple Park also includes a Visitor Center, an Apple Store and a Cafe , all open to the public. For employees, there's a state-of-the-art 100,000 ft. fitness center, 300,000 ft. research and development facility and a 2-mile green walking and jogging trail criss-crossing the campus. Electric golf carts and shuttles ferry people around. 1,000 bikes are available for maintaining a pollution-free environment.
Product Launch News
The iPhone X & 8, Apple Watch with LTE, Fifth-generation Apple TV with HDR, new MacBook Pros, Apple Refresh, which will it be? Rumors are rampant but we have the latest scoops, from reliable sources, to a complete rundown of what to expect today.
Sure-Shot Announcements
Apple is set to unveil the next-generation flagship iPhone with a whopping price tag of USD 1000. And we also know what it will be called- iPhone X! let us ease the suspense on its features too- edge-to-edge OLED display without a Home button; a notch at the top for the earpiece and a great camera; advanced 3D facial recognition technology ("Face ID") that will most likely replace Touch ID for secure login; new animated emojis ("animojis"). The body will have a glass back and a stainless steel border; wireless charging; USB 3 Lightning support for quick charging; and a dual-camera array.
The absence of the Home button demands new updates on the iOS. Apparently, it will require users to swipe up from the screen to invoke multitasking and return to home. It's been hinted that an enlarged button can be pressed to invoke Siri. The launch date is not clear as of now. Since Apple manufactures its software in-house, that's all the information we have for you folks right now. Stay tuned for event highlights later in the day.

New LCD iPhone 8 and iPhone 8 Plus
Apple is also planning to launch iPhone 7's successor, iPhone 8 and iPhone 8 Plus. These too will sport glass backing and wireless charging features. Unlike iPhone X, these new models will retain the Home button and act largely like their predecessors. The Home button will be welcomed by iPhone loyalists who have loved iPhone's consistent look and feel from 10 years. Historically, Apple has named subsequent models in a series by adding an "s" at the end, but it's bucking the trend now. So, those of you who betted on the new model christened 'iPhone 7s' have lost big money- it's iPhone 8 for now!
Release Dates of iOS 11, Mac OS High Sierra, Watch OS 4, TV OS 11
New iPhones mean new iOS release, iOS 11 will probably launch a few days before the iPhone8 goes on sale. We're betting on September 19-20. Other updates such as Mac OS High Sierra, Watch OS 4 and TV OS 11 are also expected to launch alongside iOS 11, before the month end.
Apple will announce the launch of its "Series 3" Apple watch with the same look as the earlier "Series 1" and "Series 2" models. But, there might be big changes hiding within. The most significant being a separate LTE radio enabling the watch to receive notifications, invoke Siri, and stream music without the iPhone in the vicinity.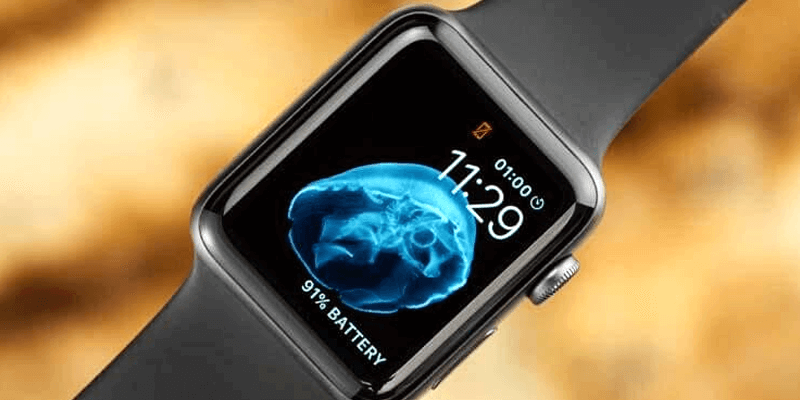 The watch will be released in two colors- Ceramic Gray and Blush Gold starting at USD 1249 apiece. But don't take our word for it- a watch with an LTE radio is bound to be higher priced than its predecessor that doesn't sport one. Our leaks suggest some data providers might offer a month's free data to encourage new users to try the Apple watch. Let's wait and watch on this!
Probable Announcements
Fifth-generation Apple TV
A new Apple TV with support for ultra-high resolution 4K video content and advanced HDR support can be Apple's new offering. Additionally, Apple is planning comprehensive 4K and HDR support so that it can showcase capabilities of its new streaming box. A new cord cutting TV subscription deal has been on Apple's mind from years, but let's not bet on that , given that such deals almost always leak beforehand.
Truly wireless headphones in a clear charging case are next on the cards. Apple has been struggling to meet demands for its EarPods since they launched in 2016, so they finally gave in and plan to launch EarPods for new iOS 11 today. The dot on the casing shows the point where users can flip it open to check charging station without completely opening the case. There could be more advanced sensors or control functions, but we're not certain yet.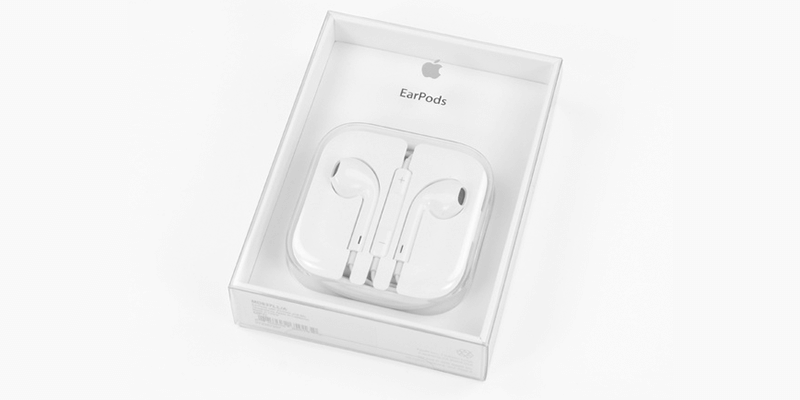 Less likely Announcements
The MacBook Pro was updated in June this year. So, don't count on a new MacBook any time before 2018.
Unlike Apple's MacBook Pro, the iPad is typically updated yearly basis. Moreover, Apple launched a modest USD 329 entry-level iPad this spring, so there's little reason to expect a new entrant anytime soon.
There are some rumblings of a new iPhone SE with newer processor and better camera, but till now, there's no concrete evidence of that happening. The iPhone SE still has the same A9 processor and no 3D touch display. The capacity was maxed out to 128 GB in spring 2017.
Sneak peaks
Glimpse of the new Mac Pro
While the new Mac Pro desktop won't see daylight till 2018, Tuesday's event might give us a sneak peak. It will be modular to support upgrading and swapping components.
Details on iMac Pro and Home Pod
We might be lucky enough to see a glimpse of Mac OS High Sierra ahead of its big launch. There are also whispers of a new Magic Keyboard with Touch Bars to use with the iMac Pro. Finally, Apple's Home Pod that is tightly integrated with the iPhone might also find some stage time at the event.
Apple's Tuesday Curtain raiser will be eventful, to say the least. Watch this space or follow our blog at www.appinventiv.com/blog/ for event highlights.
Read more blogs
The victim-count of Coronavirus has increased to 28,276 while taking 565 lives already.  With the virus epidemic being on the verge of becoming pandemic, there is a cloud of concern hovering over not just the affected nations but also the rest of the entire world.  The grim picture of Coronavirus is not just of the…
A few days ago, Dropbox acquired an open-source Store library. The aim behind taking the ownership was to modify it to make it more suitable to the prevailing Android developer ecosystem. Now, Store also includes Google JetPack collection of libraries which poses as a solution for creating current-day Android apps. Google JetPack makes it possible…
Google recently announced that they have acquired AppSheet, a Seattle based no-code mobile app development platform. The terms of the acquisition have not been disclosed yet, but it has been revealed that AppSheet will continue to serve its existing customers. AppSheet was founded back in 2014 by Praveen Seshadri and Brian Sabino to help businesspeople…
Bhupinder Kour
15 Jan 2020