Messaging apps are an important part of a smartphone. With the Google announcement of its messaging app, Allo and Apple revealing its latest features in Messages, it can be said that both Android and iOS have given messaging a priority. Apple's new iOS 10 update adds a wide assortment of new and amazing features to iMessage app, which includes text effects, stickers, animations, drawings and many more. Hence, there is no exaggeration in saying that the huge change in iOS 10 is the Messages app which is certainly a lot more playful. With the installment of iOS 10, a wide range of applications can be easily accessed. There are some latest updates for the apps which can be seen are OpenTable, Evernote, email by EasilyDo, Square Cash, Words with Friends, JibJab, Yelp and the Weather Channel for it.
There is nothing wrong in saying that iMessage App is leading on iOS platform mainly because it is effectively integrating apps and providing extensions to several apps with its amazing features. In this regard, JibJab expanded its feature and got an extension to iMessage app and as a result, it helps you in sharing your own GIF. As per the latest updates, Momento as well as Tumblr are in the same game. It is interesting to see what makes Momento and Tumblr different from that of JibJab.
Tumblr's new iMessage app for creating and sharing your own GIFs
The new iMessage app of Tumblr has made the dream of GIF lovers come true. With the help of new extension, you are in charge of GIF-making process and it can make you the star of your animated clips. In addition, it enables you to add emojis as well as text to your GIFs and gives you the chance to customize their autoplay functions. Being a part of its iOS 10 update, there is an addition of GIF search function to its messaging platform, which clearly means that you can have an option of adding existing GIFs to your conversations. However, with the revamped Tumblr app, you can do this without leaving it.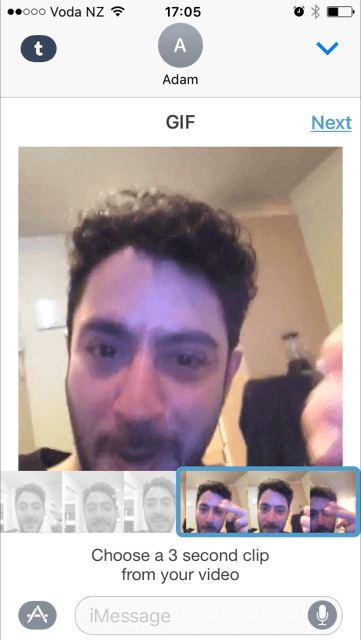 Momento for iMessage turns your pictures into GIFs
Momento is considered as an iMessage-only app that plays a vital role in converting your photos into GIFs without putting much effort that you can text to your friends in a hassle free manner. The app effectively scans your photo library in order to find out that which of your photos will make good GIFs and then makes you ready for sharing them with just a tap.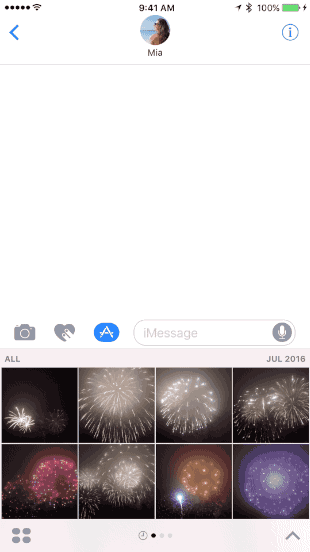 As per the creator of Momento, he always wanted to come up with something exciting that encourages people to make the visit to their photos again and again. In this context, Momento creates cool GIFs from those photos or it can be said that it turns a huge group of average photos into beautiful memories.
There is no exaggeration in saying that a communication app, iMessage app helps users in expressing their feelings freely through GIFs. Hence, now, it is no more an era of text-based communication. You have the chance to customize your conversation in such a way that your expression matches your words.
iMessage app is making a buzz in the market for better conversations. AppInventiv is a renowned iPhone app development company that can satisfy your GIP feature into your app. If you have any idea you can share with us or we can also help you from scratch with the help of our innovative developers.
Read more blogs
The victim-count of Coronavirus has increased to 28,276 while taking 565 lives already.  With the virus epidemic being on the verge of becoming pandemic, there is a cloud of concern hovering over not just the affected nations but also the rest of the entire world.  The grim picture of Coronavirus is not just of the…
A few days ago, Dropbox acquired an open-source Store library. The aim behind taking the ownership was to modify it to make it more suitable to the prevailing Android developer ecosystem. Now, Store also includes Google JetPack collection of libraries which poses as a solution for creating current-day Android apps. Google JetPack makes it possible…
Shivani Dubey
21 Jan 2020
Google recently announced that they have acquired AppSheet, a Seattle based no-code mobile app development platform. The terms of the acquisition have not been disclosed yet, but it has been revealed that AppSheet will continue to serve its existing customers. AppSheet was founded back in 2014 by Praveen Seshadri and Brian Sabino to help businesspeople…
Bhupinder Kour
15 Jan 2020