CES (Consumer Electronics Show) is the world's biggest technology show that takes place in Las Vegas, Nevada every year in January. This year's event, like CES 2016, took place from 5th January to 8th january 2017. The one thing that defines CES 2017 is that the world's leading tech manufacturers coming together for the launch of the next big thing in technology. This show is a must attend for everyone from the consumer technology industry as it gives an opportunity to have clear understanding of the latest happening as well as future innovation in the industry.
Most Interesting Gadgets at CES 2017:
Alcohol content tracker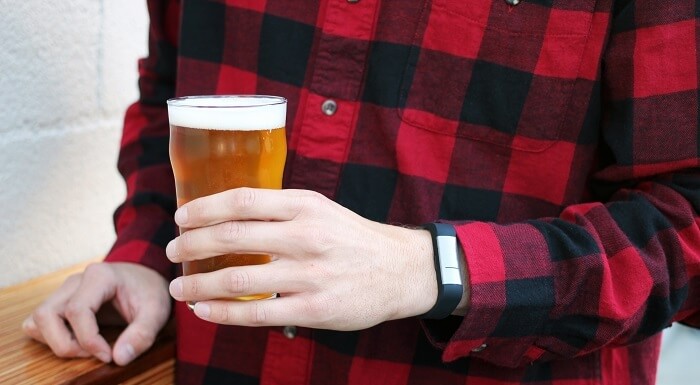 Proof is a wearable, which is developed by California-based tech company, Milo Sensors. This alcohol-sensing gadget can gauge your blood alcohol content and then send the information to an application which displays the chart of how high the BAC is. This way you can see whether you should have the next glass of whisky or not. As of now, users can detect their BAC, but the technology is looking forward to detect several other things such as caffeine.
Honda NeuV Mini Electric Car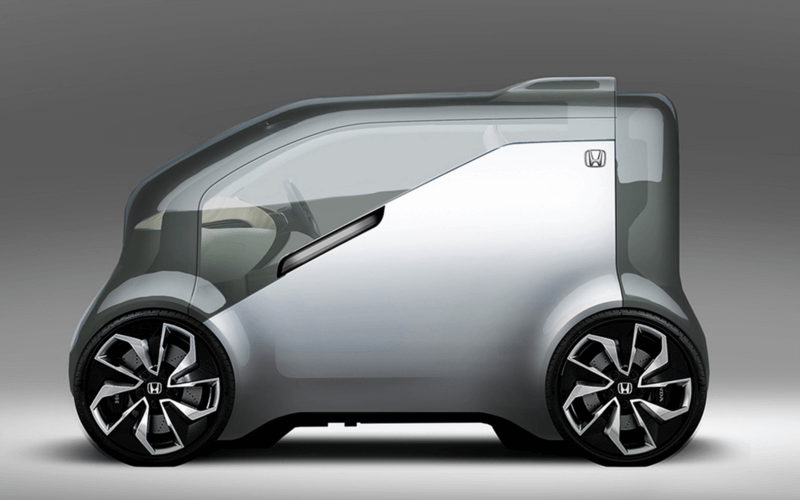 The NeuV is the Honda's latest concept which the company unwrapped at CES on Thursday. This is  a City-friendly lightweight electric car that has Honda's Automated Network Assistant built with Softbank, which plays a vital role in personalizing the driving experience. With the help of HANA, the car becomes well-versed with the driver's emotions, moods as well as support driving choices. The vehicle also give answers to all the issues of idle vehicles.  
New Home Collection by Griffin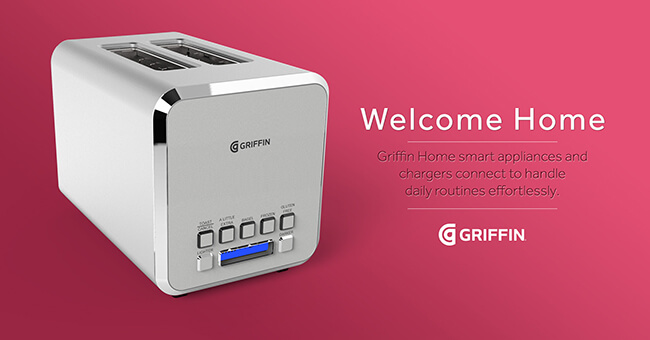 Griffin unveiled its latest line of smart home products at CES 2017 that include a connected toaster, connected coffee maker, connected mirror, PowerJolt Beacon and PowerBlock Beacon. This is a bluetooth-enabled coffee maker that works with a companion mobile phone app in order to make a brewed-to-order cup of coffee on demand. In addition, the Connected Toaster is a two-slot toaster with digital temperature adjustment settings for darkness and bread type with an app that Simply remembers individual preferences.
On the other hand, the Connected Mirror includes time, status and weather messages. Lastly, the PowerBlock and PowerJolt Beacon are smart chargers, which features Bluetooth that connects to a mobile phone or tablet and tracks power level.
Xiaomi's Mi TV 4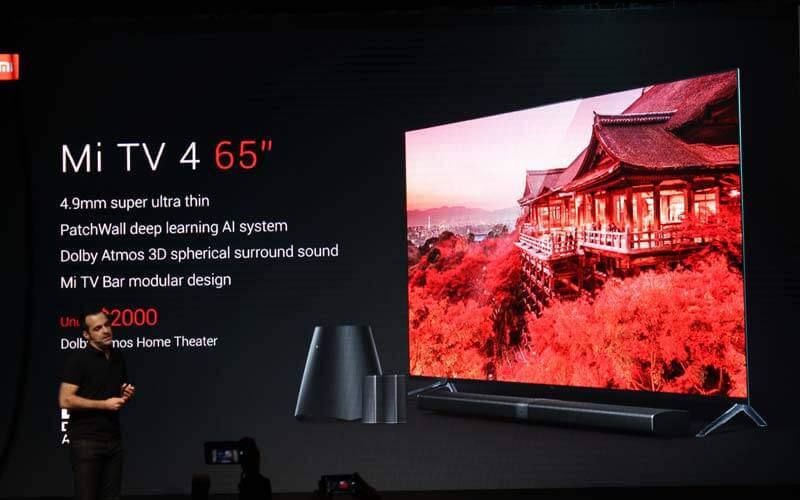 At CES event, Xiaomi has introduced the Mi 4 TV in three screen sizes i.e., 49 inches, 55-inches and 65-inches. The new television series comes with a 4.9mm ultra-thin frameless metal body. Some of key features are 4K display, quad-core 64-bit flagship TV processor, Dolby and DTS dual audio decoding. The company also unveiled a new white color variant of Mi Mix smartphone.
TouchScreen Wireless Speaker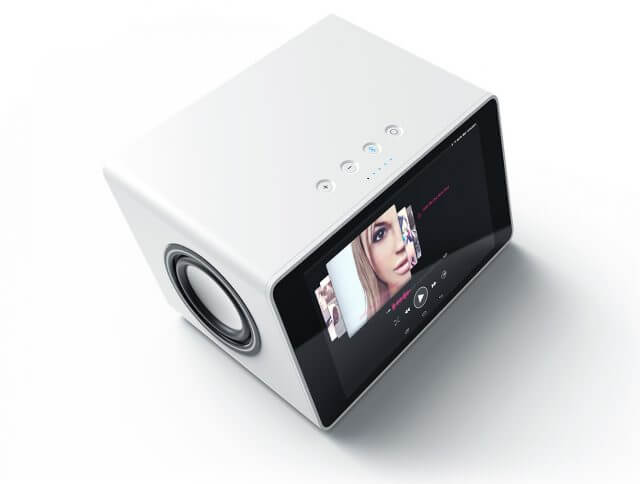 The Aivia wireless speaker comes with a built-in battery, Android OS, touch screen pad, wireless phone charging station as well as three speakers. The speaker also come with scratch resistant and waterproof body, which means that you can take it anywhere. In addition, the bluetooth speaker is equipped with Google Assistant for using it as a voice-controlled personal assistant that performs on your voice commands.
Smart Trash Can Devices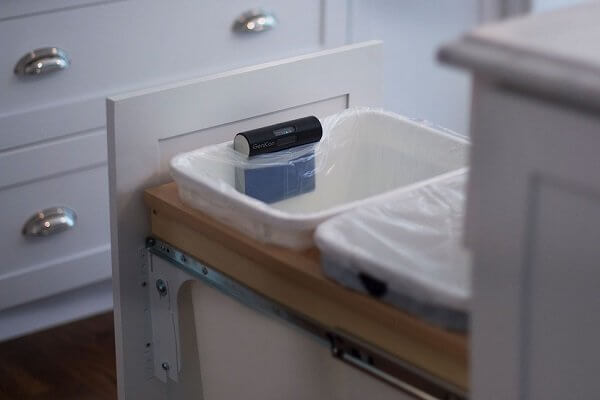 Genican is known as smart trash device which can scan your garbage. This is a Wi-Fi enabled device that can be attached to the side of your trash can. It features a barcode scanner and when you are discarding the package of a certain product then you can tell GeniCan to scan it and add to the list of purchasing items. The device also has a microphone for voice recognition. This means that you can easily add a product in the absence of a barcode.
4K HDR-Streaming Shield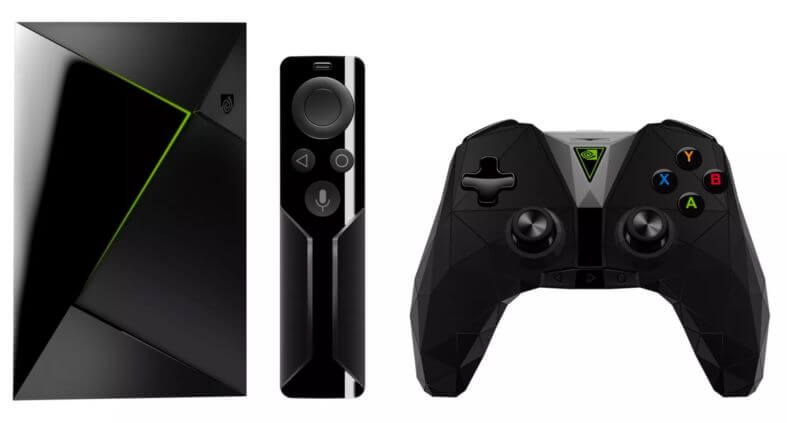 Nvidia Shield TV launched with 4K HDR video support and people who have 4K HDR TVs as well as all those who have subscribed to services that provide that type of streaming quality. The company claims that the new Shield TV offers three times the performance of any other streaming device present in the market. Furthermore, the Google Assistant on the Nvidia Shield TV can respond to contextual commands.
Wrist-Mounted Subwoofer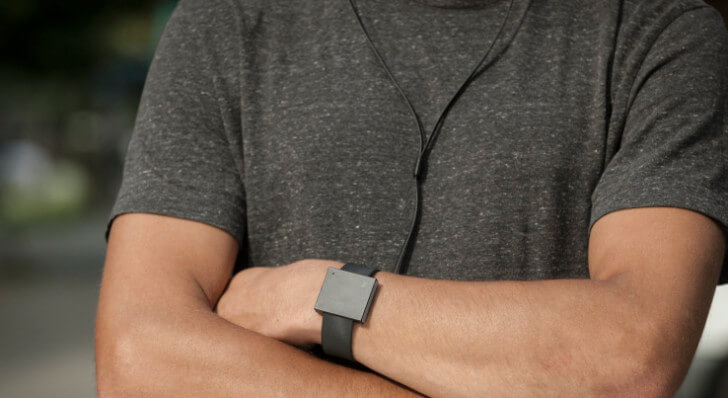 The Basslet is a wearable subwoofer which is a square black box that goes on your wrist. The design of the device looks like an uber-minimalistic smart watch. By opting for a complete new technology for sound, it offers the beats and basslines of your music directly to you, allowing you to have a powerful sound experience that cannot be attained by headphones. With this device, you can have a power and accuracy of a large sound system on your wrist that is silent to the outside world and due to its size, you feel like you are surrounded by sound.
Smart Canes and Wheelchairs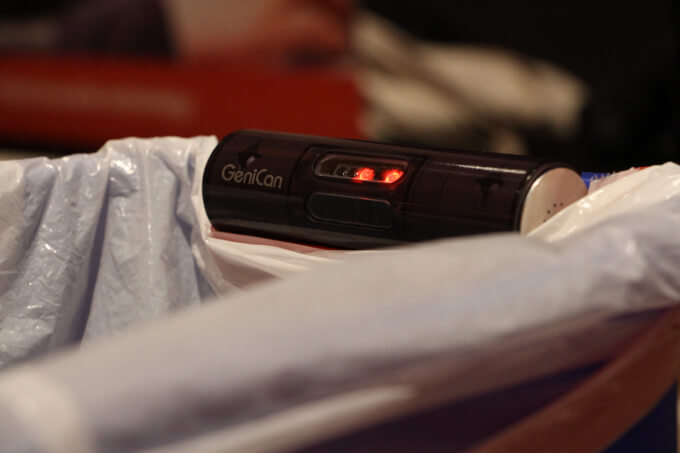 The Dring Smart Cane is a safety device that tracks the location of a user and informs someone if he  or she has fallen, need your help or left a certain period. It has GPS and sensors in the handle that can call, text or email all the set contact with an alert when the user has fallen or the button is pressed. On the other hand, a wheelchair is an important accessory as a cane and Gaspard is a tracking position device for wheelchairs to avoid consequences of bad posture as well as inactivity.
Bloomlife Wearable Device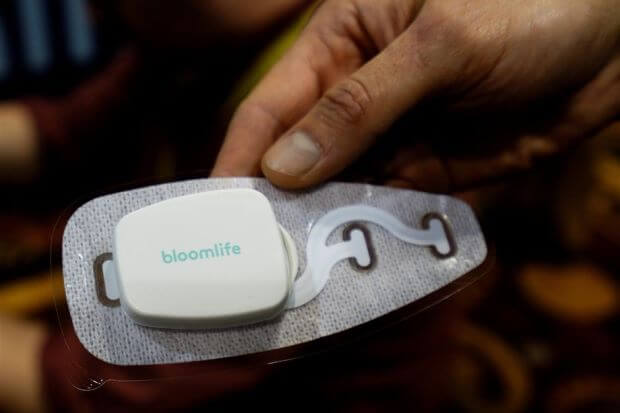 This wearable device is worn with a strap around the belly, allowing pregnant women track the muscle contractions in her uterus. The device can be worn throughout the night or for a few hours to check in each night. Mainly designed to track contractions, pregnant women can have a better idea of their progress.
ShapeScale 3D Fitness Tracker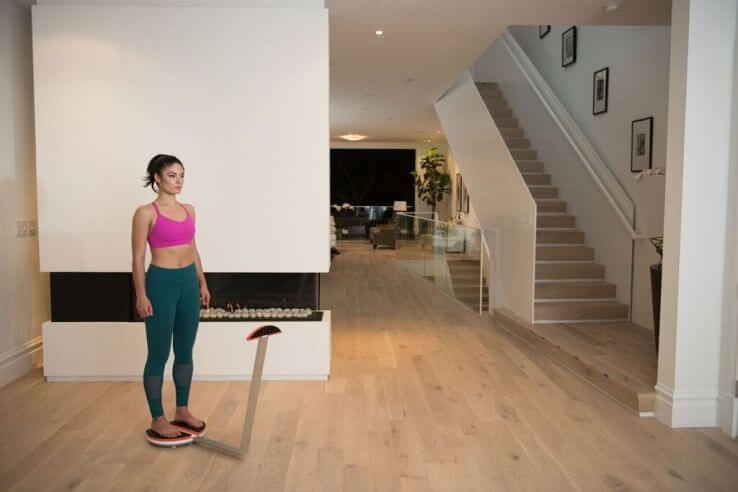 This gadget works with the motive to build a more visual way of tracking fitness. It creates a 3D scans of a user's body and keep the track of weight loss/gain as well as muscle definition. The companion app then helps you to visualize progress over time and build heat maps of areas where you have achieved success or need some help in the area of fitness.
Stratio's Portable Spectroscope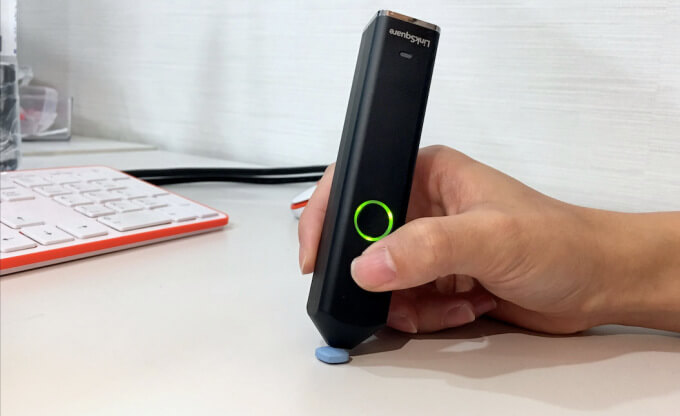 Most of the pills tend to look the same, but the reality is far different. The company Stratio has built a portable device that can easily identify a pill in seconds. This is possible with the device's ultra sensitive sensor. You just need to hold the device as you hold a large pencil with its tip against the pill and then press scan in the device's companion iOS app and you have the result within a few seconds.
Wrapping Up
All these products at CES 2017 shows the strong sense of innovation as well as vision. These products managed to achieve this through exquisite industrial design as well as innovative engineering.
To know more about CES 2017 event. Check out our presentation.
Read more blogs
The victim-count of Coronavirus has increased to 28,276 while taking 565 lives already.  With the virus epidemic being on the verge of becoming pandemic, there is a cloud of concern hovering over not just the affected nations but also the rest of the entire world.  The grim picture of Coronavirus is not just of the…
A few days ago, Dropbox acquired an open-source Store library. The aim behind taking the ownership was to modify it to make it more suitable to the prevailing Android developer ecosystem. Now, Store also includes Google JetPack collection of libraries which poses as a solution for creating current-day Android apps. Google JetPack makes it possible…
Google recently announced that they have acquired AppSheet, a Seattle based no-code mobile app development platform. The terms of the acquisition have not been disclosed yet, but it has been revealed that AppSheet will continue to serve its existing customers. AppSheet was founded back in 2014 by Praveen Seshadri and Brian Sabino to help businesspeople…
Bhupinder Kour
15 Jan 2020