The yearly Apple developer conference is here.
Just as the mobile app developer community was getting settled on everything that is now going to hit them on Android front as announced in >Google IO 2019 and apple's Special Event 2018, it is time for them to roll up their sleeves yet again and get prepared for another round of innovativeness and newness coming their way – WWDC 2019.
Apple has rolled out invites to media and developers across the world to come be a part of the conference as the tech giant unveils a set of new offerings and announcements.
Let us share with you what we know so far.
Dates: When Does the WWDC 2019 Event Starts?
WWDC will be held in San Jose between June 3 to June 7. The four-day event will see a number of developers coming in from around the world to witness and get hands-on experience of everything that is new in Apple.
What to Expect
While since some years the announcements have only been in the area of Operating Systems, Siri, Accessibility, etc. and not in the Hardware domain, we are expecting it to change this time around.
This is all that we are expecting WWDC 2019 to have for the Developers Community.
Apple Arcade
In WWDC 2018, Arcade – the subscription-based gaming service was announced for the iPads, iPhones, Apple TV, and Macs.
This time around, Arcade is expected to have 100_ new games developed by studios from around the globe including Logo, Sega, Cartoon Network, Konami, Annapurna Interactive, etc. While not much was discussed last time about Arcade, we are hoping this time would be different.
Mac Pro
There are rumors floating that Apple is planning to reveal its redesigned Mac Pro. While Apple has not revealed whether or not it will be finally revealing the project that it has been working for long, we have kept our fingers crossed that it is indeed revealed in the WWDC event.
iOS 13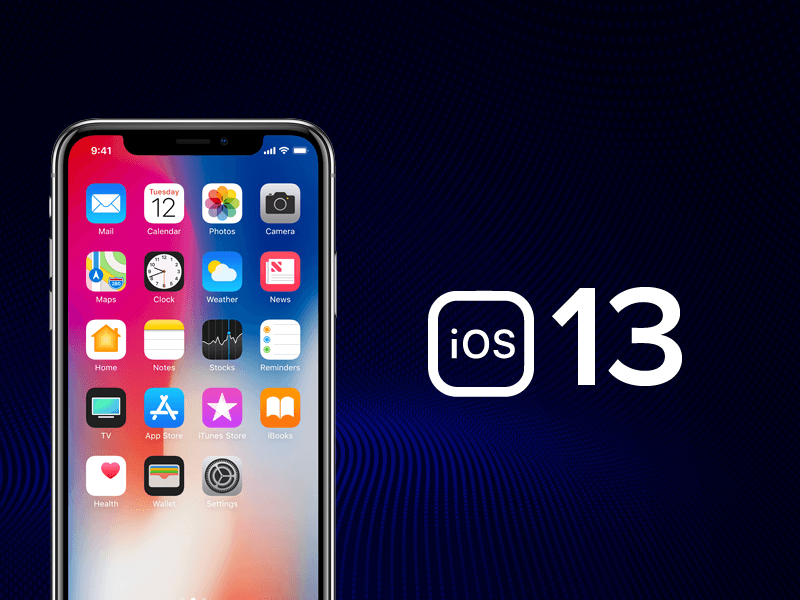 We are positive that iOS 13 will be introduced this year along with the new list of features that the version has been anticipated to contain –
Dark Mode

Sleep mode, which mutes notification and darkens the Lock screen

Updates in core apps like Messages, Mail, Health, Reminders, etc.

New Files app with undo and redo feature along with new gestures for selection of multiple items.

Display of multiple windows in single iPad, etc.
macOS 10.15
We are also guestimating that the next macOS version will be showcased at WWDC. While Apple has kept it under the wraps, for now, we believe that the tech company will be showing a brand new universal app feature. The aim of this would be to cut down developers' efforts in the creation of cross-platform apps.
Other new additions that we are hoping to see in macOS 10.15 at the back of its Marzipan efforts are:
New Books, Podcasts, and Music app

New TV app

Support for making use of iPad as external display, Siri shortcuts app, window snapping, and a completely revamped Find My iPhone application.

It might be limited to 64-bit apps and might not run on 32-bit or older applications.
Other Software Updates
In addition to macOS 10.15 and iOS 13, we are expecting Apple to unveil newer versions of the watchOS and tvOS, with the former only seeing minor updations and latter seeing the induction of newer features.
Apple Watch is expected to have its own Apple App Store and with that, users will be able to download apps straight from their wrists! Apart from this, there are a number of other features expected to make an appearance in the Apple Watch –
New Health applications – Dose for pill reminders and Cycles for monitoring menstrual cycle.

Addition of Voice memo app, Calculator app, Audiobooks app, and Memoji and Animoji stickers.

New Complications showing the audiobook status, hearing aids battery life, external noise level, etc.

New Watch Faces and Dials.
So, here are the major announcements that we think we will get to hear and our Apple developer community will be able to get their hands-on this year at WWDC 2019. Keep hooked with the section to be on top of the updates.
Read more blogs
The victim-count of Coronavirus has increased to 28,276 while taking 565 lives already.  With the virus epidemic being on the verge of becoming pandemic, there is a cloud of concern hovering over not just the affected nations but also the rest of the entire world.  The grim picture of Coronavirus is not just of the…
A few days ago, Dropbox acquired an open-source Store library. The aim behind taking the ownership was to modify it to make it more suitable to the prevailing Android developer ecosystem. Now, Store also includes Google JetPack collection of libraries which poses as a solution for creating current-day Android apps. Google JetPack makes it possible…
Google recently announced that they have acquired AppSheet, a Seattle based no-code mobile app development platform. The terms of the acquisition have not been disclosed yet, but it has been revealed that AppSheet will continue to serve its existing customers. AppSheet was founded back in 2014 by Praveen Seshadri and Brian Sabino to help businesspeople…
Bhupinder Kour
15 Jan 2020