Do you wish to join the flourishing app industry in 2018 but are unsure of whether to make an in-house team from scratch who would be responsible from ideation to launch and beyond or outsource the onus to a mobile app development company specializing in the process?
Don't worry you are not the first one who has been confused with the decision. The confusion has made a number of companies sit on the fence and sometime even worse – spend more in the in-house development process for much lesser quality.
The choice between outsourcing the development process and getting it done in house is no way an easy one to make. A quick search on the internet will give you a number of differentiating points of whether you should develop an app in house or outsource to a company that specializes in the process.
It's safe to assume that you have somewhat made your mind up on outsourcing the process but there is still an ounce of doubt.
This article is your push.
Let's settle the confusion once and for all – Outsourcing is better than In house App Development. The statement that gets validated by the fact that the revenue generated globally through IT Outsourcing reached 54 US Billion Dollars in 2017. A number that is expected to rise to twice where it is now by 2018.

See the rising trend?
Keep Reading to know why you should up your outsourcing game in 2018 and then how.

Cost Saving
There are a number of analysis that points towards the cost that companies save when outsourcing their projects instead of building an app in house. By outsourcing the project to the developing Eastern Nations, brands save much more at much greater quality.
For the Western nations, Eastern nations are much cost effective and come with greater technical skills. In among the Eastern countries, India holds the highest position in terms of countries that give maximum output. In 2017, India has become the preferred destination for IT positions. India holds approximately 65% of all the global outsourced IT jobs, the percent of which is expected to rise by manifold in 2018: with the reason behind being high cost saving.
[To know which geographical location the world of entrepreneurs are choosing to outsource their app development needs to (and how much it's costing them), Read our detailed write-up on – How much does it cost to develop and maintain a mobile app]

Time Saving

By giving the job to someone who is an expert in developing mobile apps, the chance of faster to-market time is more probable. Also, by outsourcing the development process, the time that goes into services beyond the coding reduces by manifold.
Greater Focus

When you outsource the development process, you get greater time to focus on other elements such as promotion, finding user base to test the app on, etc. So while the agency you have partnered with worries about development, you can think about the pricing and business side of the app.

Talented Professionals

With the number of Play Store apps reaching 8 Million and 2.2 Million in App Store at the end of 2017, the next year, 2018 will be all about delivering superior quality so as to be useful for the audiences. This will bring a whole new demand for extremely skilled set of service providers.
So, opt for a company that has immense experience in the industry.
By outsourcing to a company that is known for its development process and quality, you get partnered with skilled professionals. They cannot just guide you in the process but also help you get better prepared for the time to come, the next series of updates etc.
Now that you know the reasons why it's a profitable move to outsource your app development process, you cannot just outsource it to anyone.
There are some common traits seen in low quality agencies that you need to steer clear of.
Make a note of them before you go on the selected drive. [You can also turn towards this mobile application guide to get acquainted with how to hire a mobile app development company, what mistakes you need to avoid while developing an app, and how to ensure the optimal app cost.]
Let's Begin.
How NOT to Settle on an Outsource App Development Agency
1. Don't go for a company that doesn't have the knowledge of industry updates
2. Don't choose a company that is accessible only on their fixed timings
3. Cross out companies that ask you what your industry's customer base is
4. Don't finalize a company that asks for 80% advance payment
5. Research well before finalizing a company that hasn't worked in your industry
6. Don't opt for a company which doesn't have a presence on Clutch, AppFutura, and other related B2B rating and review agencies.
To sum up, do not choose a company that is still learning the trick of the trades of app development and have very less experience but a strong sales team. There are a number of today's established brands that outsourced their projects to become what they are now.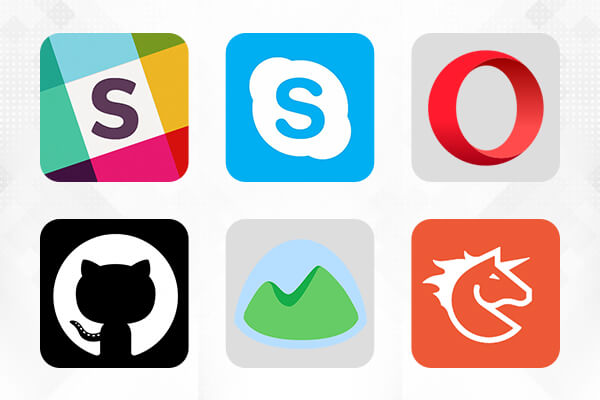 It was these pitfalls that they avoided when finalizing a company for outsourcing their app development process to.
Preparing you to join the league, let us now help you with factors that can bring you a step closer to finalizing a reliable app making company.
Here are the points that you should consider when in the process of finalizing a company to handle your app development process. These were the points that a number of today's established brands used to become what they are today.
Factors to consider when Outsourcing the App Development Process
1.

Experience on Similar project

When you are on a lookout for app development companies for your next big project, you will find that not all companies are a master of all. The chance of them having a specialist team for a particular kind of app is much higher.

While they might be willing to venture into your industry, but the development process will be slower.

To save time and get the most of your investment, you should ensure that the agency you are planning to get associated with, have developed apps similar to or at least same industry as your app idea's.

For this, a quick look at their portfolio section will come in very handy. Look for the kind of work that they have done, the features their apps included, and the response their apps generated.

Apart from the Portfolio section on their website, you should also look at their Dribbble and Behance among other portfolio sites.
2.

Client reference

Enquiring about the company's previous clients will help you get an idea of the kind of problems you might face in the partnership.  

If you plan on interacting with the clients, here are the pointers that you should add in your discussion –

Ask the time company took in developing their apps, how available they were, how sound they were in technical terms, how much efforts they put in to research about your industry and its consumers.

All this will give you an idea of how flexible and sound the mobile app development company is. A shortcut to analyzing how sound a company is, what you can do is check out the company's profiles on review and rating sites like –
3.

Team Size

Another factor that you should consider before deciding on a company is their team size. Note how distributed their workforce is, does the team has capability to handle big projects, is it divided according to different processes – analyst, design, testing, development, marketing etc. Also, try and interact with the team you would be working closely with to gauge how skilled they are in their domains.

In your search you will come across companies that will have a small team size with limited people, try and add them in Bucket B and not A. At this point, you should also keep Big Sized companies in Bucket B, for the bigger a company gets the more they juggle with projects.

So, aim for a mid sized agency which has enough people to handle your project and updates on time.

With respect of the team, you should also look at how active they are in terms of office events. A company that manages to maintain a good environment among team, is usually the one that performs with greater zeal. To see how they are among themselves, look at their social profiles like Facebook or Instagram.
4.

Line of Communication

One of the biggest fallouts that happen in outsourcing projects is closed communication line. If the company you are outsourcing your app development process to is in your location, it is easy to manage the processes. But when you opt for agencies that are in other locations, with a changed time difference, problem starts.

In that scenario there are a number of issues that come up like mode of communication, availability of the both the parties in the same time zone, etc.

The only thing that you can do here is ensure that the development company has a team representative available on call in the time when your team is working on the similar agenda. It helps to have this discussion before the actual work starts.
5.

Does co. keep the source code?

The foremost thing that you should ensure before finalizing a brand is that they are not keeping the source code. Every element of the app should be handed over to you after the completion of the project.

The ownership of this should be on you and not the company. It is emphasized that you should add this clause in the NDA.

We will discuss the elements that should be a part of Contract that you draft with the agency in a short while.
6.

Payment Structure

Even though it comes at a much later stage in the discussion, it is one of the most important points nevertheless.

You should know how you will be charged. Will it be on the basis of completion of a stage or will you be charged a percentage of the total amount before the development process begins. Here you should also map out the cost breakdown of every Mobile app development element. It should be specified to you what cost has been set for services such as Design, iOS app creation, Android app development, Web Services, Project Management, and Testing.

Also, I would advise that you do a comparative study of how other companies are charging for their development processes and if the cost that your selected brand is charging justified with what others are asking for.

Here's an idea of how much does it cost to outsource app development according to different nations, this will help you with deciding A. Where to get your app developed from and B. How much to quote.
                   Cost of Outsourcing Mobile App Project

After you settle on the cost of your app, the next point is to think about the Payment Mode you will follow.
2018 will see a rise in Escrow Payments for fund transfer. Under the escrow payment plan, payment is kept in a secure account (usually with the platform where businesses meet mobile app development companies, e.g. Clutch or AppFutura) which is released when all the terms of the service contract are met and is inspected by both – the service provider and the client.
7.

Technology stack

2018 will see a whole new set of trends, changing users' demands, technologies like Blockchain, AI, Cloud based apps, etc. To keep with what's in trend, you will need to partner with companies having specialization in the technologies.

One of the most crucial deciding factors, it is imperative that you know how technically sound your app development company is. It goes without saying that the team you are planning to work with should be well versed with all the latest tools and technologies of the industry. They should know how to give the best output in the least possible time, wherever possible.

Also, at this point, note how sound the company is with all the previous OS updates and how prepared they are for the upcoming ones.
8.

Work Plan

The app development company should have a set plan when it comes to dividing the process in parts. They should be clear with – the workflow, the timeline, the dependencies, stages where they will be testing the features, whether they will make an MVP, and most importantly how they will ensure that everything is in line with the plan.

Only with a planned out strategy, the company would be able to allot exact time to the whole app development process. At this stage, note down the type of process app development company follows as well. While there are a number of them, according to our experience, Agile work model helps lay down the best calculated strategy.
9.

Post deployment maintenance

I am sure that up till now, your research would have shown you how app development process does not end with its launch in the market. In fact, more often than not, the main work starts there. It is when your app reaches the market, you start getting feedbacks on its performance and have to get on the updates.

Also, getting the app to the store is one part but getting people to use and not uninstall it is a completely different ballgame.

A company that has partnered with you should take up the responsibility of ensuring that your app is being used and liked by people and any and all updates and changes are made on time.

With this, hopefully you might have got an idea of whom to select and whom to let go. Now, as promised a few minutes back, I will now talk about the elements that you should add in your Contract when you do find the right match.

Must have Points in the Mobile App Development Contract
NDA
The App Development Company that you are getting associated with should sign an NDA specifying that they will not share your app idea and the app source. Also, that it will not promote your blog or use its name without your permission. We should specify if you are not okay with them disclosing your name as reference to their prospects.
Time Range
It should be clear in the contract the time you are planning to launch the app and the time you can allocate to the individual stages. It should contain details of what would happen if the time lapses.
Payment Plan
The contract should clearly state the payment plan of at what stage you will be charged, the mode of payment and the currency, if outsourcing to a different nation.
Confirm Legality
Get the contract checked by lawyers in both the nation to ensure that the clauses you add here are functional in that law binding there as well.
Agreed scope of work in fixed cost project


The contract should specify the exact work that the app development company will be doing in the fixed cost. 
Prateek Saxena
Co-founder of AppInventiv
In search for strategic sessions?
Let us understand your business thoroughly and help you
strategies your digital product.
Recent Articles: