With over 350+ apps successfully developed and deployed, we have become one of the most reliable, fastest growing brands in the app development industry.
One of the prime reasons behind our skyrocketing growth chart other than the presence of some of the industry's best brains and a vast experience of working with different industries, is our ability to develop and deploy mobile apps even before the allotted time.
We are recognized in the industry as a brand that offers unmatched quality in the least possible time. Our Clients trust us with faster deployment time that is covered by the blanket of quality and innovativeness.
We do this by enabling them to act on an issue, as soon as it's identified. Giving no time to their competitors to develop an app solving the same problem for the clients. Plus by getting their apps developed and in the market faster, they get the flexibility to adjust their service's pricing, thus keeping them above the breakeven point, from the very start.
How we speed our app development timeline is the one question that is asked by all our happy clients.
It's time we answer them now.
We know that irrespective of how innovative and value embedding our clients' app ideas are, if it takes a lot of time to reach the market, the competition will jump in. Innovation without Speed is of zero use for a brand looking to stay in the business for till the long run. While on an industrial level, expedited delivery timeline is the number one reason why businesses outsource, in this article, we are going to look into the approaches we follow to lower the time it takes to develop a mobile app.
Here is the secret behind our fast mobile application development process
1. Use Low-Fidelity Wireframes
The number one approach we follow to ensure faster development time is – use low-fidelity wireframes to work out and plan the app layout from the architectural and design view. Now unlike the high-fidelity wireframes, we prefer using low-fidelity wireframes for this purpose. These help save time as they are basic level blueprints. They are much more abstract with only the basic details.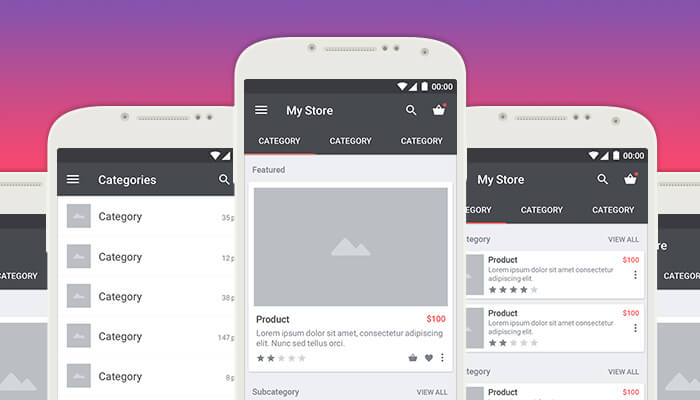 Wireframes gives our programmers an idea of the functionalities that we wish to include in the app, and also gives our UX designer a direction on how to plan the UI. Wireframing not just helps us get everything in sync but also makes it possible for development and designing process to run in parallel.
2. Lean Method, Launch MVP
Instead of giving our clients a complete app to enter the market with, we launch only a minimum viable product, to help them launch in the market in a much speedy manner. We start by collecting data with the help of the build-measure-learn review loop.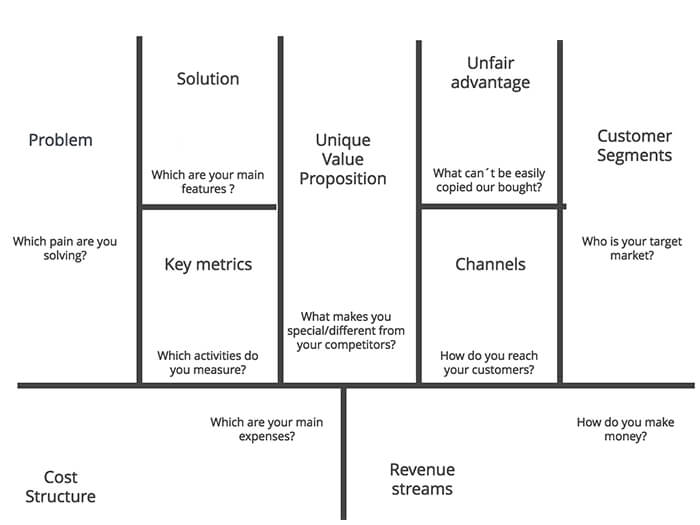 Next, we make use of the feedback to continuously define the design and development process.
More on how we use MVP: The Digestible Guide to Minimum Viable Products (MVP)
To make it faster, while keeping the efficiency intact, we operate on small iterative cycles, where we introduce new elements every 2 to 4 weeks.
Throughout the cycle, we keep testing every involved process, to ensure that everything is in line with what the customers had demanded and as per the quality.
3. Design Review Before Planning Sprints
When we start working on sprints, we do a visual design walkthrough on what we want to achieve in the particular sprint and in the end, we follow up on the accomplishment with a demo and review of the work done. Our sprints are planned in such a way that it contains burndown of all the app's story points.
By the end of every sprint, we have a shippable product even though it is partly complete. To save time further, we keep the feedback and improvement discussion session numbers limited by working on the most important ones, first.
 Even though our aim is to keep the mobile app development time to a minimum, we ensure that everyone involved with the sprint is in sync. Our team continuously meets for backlog refinement even in mid-sprint ensuring that we have enough backlog for a minimum of one forthcoming sprint.
4. Short Release Cycles
By adding just the necessary features in an app and rolling them out to the client, we are able to keep the release cycles short, aiding in faster deployment and speeding up the feedback generation process. The three steps we follow to make it possible is – A. Identifying MVP B. Automation Testing and Deployment and C. Release to a Pilot group to get feedback.
By releasing the elements in frequent release cycles, it becomes easier to see how the features are performing among the pilot group of people who are similar to the prospects that we are targeting.
5. Automated Testing
The one approach we swear by to put up with the fast development cycles all the while developing a secure, quality app is automation of the mobile app testing.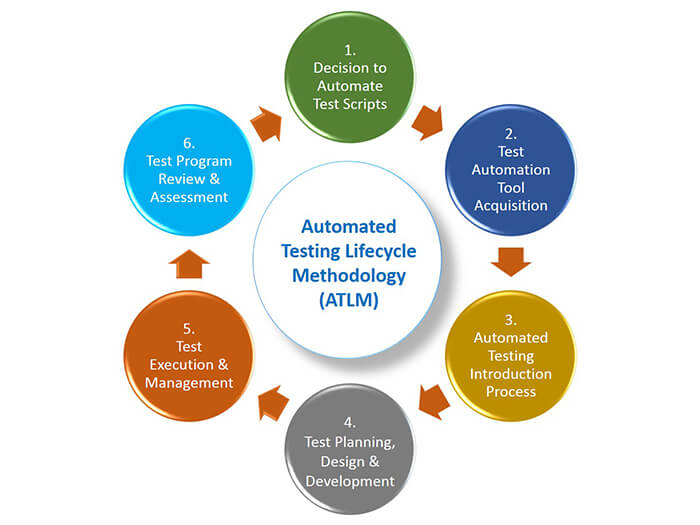 By introducing AI in the quality assurance process, we simultaneously run a bucket of tests, which would otherwise take many hours to finish manually. By increasing the testing speed, we are also able to expand the coverage in exactly the same time frame.
One of the automated testing software that we use for this purpose is Appium, which we use for testing Hybrid, Native, Mobile Web Apps for Android and iOS.
6. Component based UI
Another method we follow to increase our app development speed is through component-based UI.
Using the process, we are able to save a lot of mobile app development cost and time by developing a sustainable technical framework. These can be exchanged between apps and can also be reused wherever agile and iterative development process is supported.
We understand that every project is different and even in similar apps, the complete source code is submitted to the client once it's developed. But we reuse some code components like 'Login using Facebook' or 'Share on Social Media'. Because their users stories are exact similar, we save time by reusing them in apps.
To save any confusions, we ensure that the client is communicated of this, on time of development.
7. Follow Agile and two-week sprints
The concept of Agile and Sprint Planning revolves around the notion of releasing an app with basic features while adding more features, time over time. Agile concentrates on defining milestones and asking for feedbacks after every stage. We add elements like budget, time, and features and work that will go into them, accordingly.

To make this possible, our team works in coordination to prioritize finances, time, and elements of the application so as to come up with the most viable process.
Agile helps us issue constant and fast updates for the app.
To make this possible, we follow a two week sprint plan. We allot 6 weeks' time to a sprint and in that time, if any issue comes up, we ensure that it is solved within two weeks of the sprint.
8. Flexible Team Size
One of our biggest strengths is that we have a dedicated team for every process, in house. We are not dependent on any agency to handle any of the off load activities that are given to us.
Even if we are given any process that calls for additional resources, we are able to cover the manpower gap in least possible time. This helps us with faster development and deployment of every project. While cutting down on the client discussion time, as everyone is under the same roof.
9. Thorough QA
We emphasize on conducting a proper Quality Assurance test after we reach every individual milestone of the app development process. By checking the quality of every element of the app as and when it gets developed, we save a lot of time which would have gone into doing QA at the end of the final product and then coming back to solve any basic issues, if any.
In every single of our QA sessions, we ensure that the processes and elements are checked from both its usability and memorability front. We have a team of QA Analysts who work very closely with the design and development team throughout the process and act as a bridge between the client and the development teams to ensure that everything is in sync with what the clients require.
10. Reduced iterations per sprint
Another step that we follow to speed up the development and deployment process is that we divide the process into sprints and discuss every element of the user stories inside with the clients. By keeping our clients in the loop, the number of iterations reduces by significant numbers.
Also, it helps give a clear understanding to the team of what they have to do next and what changes they have to make to what they have done till now.
Want to accelerate your Development Process? Contact our team of Mobile Experts for best app development tips and services.
Read more blogs
Do you want to know the secret of making your employees stay in your company? The answer lies in learning. According to LinkedIn, 94 percent of employees would stay with a company longer if they were given the opportunity to learn. But why? Encouraging new thinking with a solid training and development programme increases employee…
The outbreak of COVID-19 has impacted nations in an enormous way, especially the nationwide lockdowns which have brought social and economic life to a standstill. The global crisis has brought new urgency to some of corporate India's long standing challenges, and that companies which act now to address these priorities and adopt the "next normal"…
The blue-collar job trajectory is increasingly becoming unattractive for the youths. The fact that the pay is lower than white-collar jobs and that physical labor comes with the image to be unpleasant adds to the stigma that surrounds blue-collar jobs. While unpleasantness lies at one end of the spectrum, on the other end lies a…