How to Validate an App Idea Successfully{2019-2020 Guide}
June 5, 2019
2. min read
Last update on:
February 22, 2021
Getting an app idea is easy.
How many times have you found yourself looking at something – an event, an issue, or simply a situation and thinking how easy it would have been if there was an app for that.
This occurrence which is also known as 'There should be an app for that' is something that has almost single-handedly been responsible for the creation of many millions of apps that are operating in the stores today.
But how to put a filter on your closet full of ideas? How do you validate your ideas' feasibility? How do you answer 'Is my app idea any good'?
This is where your search ends – the search to know the right app ideation process.
Let us start the piece on what to do with an app idea by getting you acquainted with the three stages of mobile app idea validation – something that sets the basis of any and every mobile app development process.
The Three Stages of Mobile App Idea Validation
Validating an app idea to ensure that it fits with your future goal is something that cannot simply be attended in some pointers. There are three different parts and rather phases attached to it.
Here are the three steps to verify your app idea –
Phase 1: Finding an App Idea
The first answer of how to validate an app idea revolves around finding an app idea. Until and unless you have a few app ideas on you, checking up on its viability will be out of the question. But how do you get an idea? Where should you head out to for inspiration?
While it is true that some of the best performing applications today were inspired by real-life challenges, it will be a little boastful to assume that the same would happen to you and you will too get a real-life problem's solution, although it'd be awesome if you do!
But in case you don't, here are the ways you can gather some inspiration for your mobility business:
A.

Monitor the App Stores Thoroughly

Start by making a list of your most preferred app categories where you would like to make an entry eventually. Once you have a list ready, review the top applications in there. See what features they have, what is missing, is there some feature that you can offer in your application, which could make yours different from others, etc.
B.

Go Beyond App Stores to App review and listing Websites

After you have studied the top ranking apps in the stores thoroughly, move on to looking into the app rating and review websites – ones which contain the details of the new launches in your preferred category. In fact, you should also make use of sites like AngelList or ProductHunt which contain the detail of the new businesses that are now entering the domain you are interested in – be it mobile or non-mobile. And see if you can take these businesses on mobile.
C.

Attend Meetups

The next activity that you can do to get ideas when you are at a stage of a blank slate is attending meetups and conferences where entrepreneurs meet to discuss their idea and find potential people who might be interested in backing their idea.

These meetups are more often than not a well of information and ideas waiting to be brought to the mobility space.
D.

Check Who is Getting Funded

The last of the tried and tested way that helps in getting inspiration is seeing who is getting funded – knowing the industries and business models that are now getting attention will give you a clear idea of where the future lies. A piece of information that you will be able to use to place yourself in it.
Phase 2: Researching the Viability
Once you have a basic idea of what app category and type you would be interested in to enter the mobility domain with, the next stage comes – checking if the idea in itself is even viable. This is one of the most crucial steps than any.
Everything from your business's future to the justification of how much did your app cost, depends on the amount of research you put into checking your application's validity in the market.
This phase is what our article is based on. So, we will be looking at it in much detail sometime later.
Phase 3: Analyze the Market Fit
After you have answered how to validate an app idea, the last step before you enter the mobile app development process cycle would be to analyze what the market would demand from your application.
This stage would mainly deal with two things – your app's feature set and its business model. Make a note of your competitors' features and see which all you can combine and put in your one application.
Now that we have looked at all the three stages, let us get to the main section of the article, as promised in Stage 2 – How to Validate an App Idea.
Well, here are the Effective Strategies to Validate Your Mobile App Idea
5 Ways to How to Validate an App Idea
Validating your application idea is a process which takes up multiple steps and time, efforts to become fruitful. Let us look at some of the top ways that can be applied to answer how to validate an app idea.
1.

Talk to the Targeted Users

Reaching out to your targeted app users can be your first step to introduce your app to the world. But how do you know whom to contact?

Well, the first thing that you will have to do is create user personas. The benefits of user personas creation ripple down to a number of other app development stages as well. You will have to define your user group in a way that you have a clear understanding of how your app would be used by the people – the features that would be preferred, the layout that will be applied, etc.

Once you have identified the user type who would interact with your app once it's launched, the next step would be to get your app idea to reach them – the stage that plays a crucial role in finding an answer on how to know if your mobile app idea will be successful.

There are multiple ways to do that.

You can create a survey around your app's features and send it across to your pool of prospective users to measure their interest rate in your idea. The ways you can reach your users are – A. Through Social Media Ads B. Through Community based Websites like Reddit, Quora, etc. C. Through Connecting with them via Blog comments that they have commented on.

The idea of this stage is to help find answers to the following questions:
How significant is the problem that you are out to solve?

How often does your user group face the issue?

How satisfied are they with the present solution to their problem?

Is the solution that your app is offering something they would be willing to pay for today or in the future?

2.

Study the Stores
With millions and millions of applications being present in both App Store and Play Store, it can be quite a task in itself to find out your competitors – those operating on the same business model as yours and those who are working on your prime most feature.
Doing a competitive analysis of your mobile app is not easy. There are a number of applications that you will have to peruse and a great number of features you will have to make a list of.
To make it easy on you, here's a short point by point process to help you understand the track that you will have to follow when doing competitor research and also to answer how to find out if your app idea exists.
Step 1: Start with putting your preferred category name in the search box of the store and see the apps coming in until two scrolls.
Step 2: Enter the keywords that you think your users will put in to find your app in the stores and put them in the search box, individually as well. Make a list again of the apps coming up till two scrolls.
Step 3: Make a comprehensive list of their feature set – see which are common and which are not.
Step 4: Study their reviews and ratings to see how users are interacting with their application, what they are liking and what not, etc.
3.

Do Keywords Research

This step is your way out to understand what people are talking about your category. The mode to gauge if there is an interest in your application – a stage that will help give you a clarification of I have an app idea where do I start?

To start with, you will first have to list out 15-20 words or phrases which you think people will search for to arrive at your application and offerings. Once you have the list ready, put it in tools like Google AdWords or Moz keyword explorer to see the traction the words are getting. The search volume there will tell you whether or not people are looking for an idea like your app's.

The information that you will find here would be a clear sign of how attractive your app idea is in the market presently. Also, the list of keywords that you are able to create at this stage will come in handy in a number of other steps later as well, like in case of ASO or when promoting your app outside of the stores. In fact, the step will also get you closer to find app developers specializing in your preferred domain
4.

Create a Landing Page

It is time to utilize the network you must have created during the survey and social media process.

Make a landing page (otherwise known as a single page website like document) to pass on to people you had reached out to earlier and people whose attention you will acquire next. The idea of it will be to see if at all people are interacting with your mobile app idea.

Tracking of which can be easily done by linking your microsite or landing page to MixPanel or Google Analytics. Also, remember to shorten the link using Bitly or URLBuilder to see how many times was the link clicked.

Other than this, when we talk about the basic things that should be present in your landing page, it looks something like this –
Description of your application

Screenshots or mockups

eMail subscription form
The tools that you would be requiring for creating a ready to be shared landing page includes:
For Creating Pages – Unbounce, LanderApp, Launchrock, Lead Pages, QuickMVP
For Designing Screenshots and Icons – LaunchKit.io
5.

Upload Rough Version of the App on Review Websites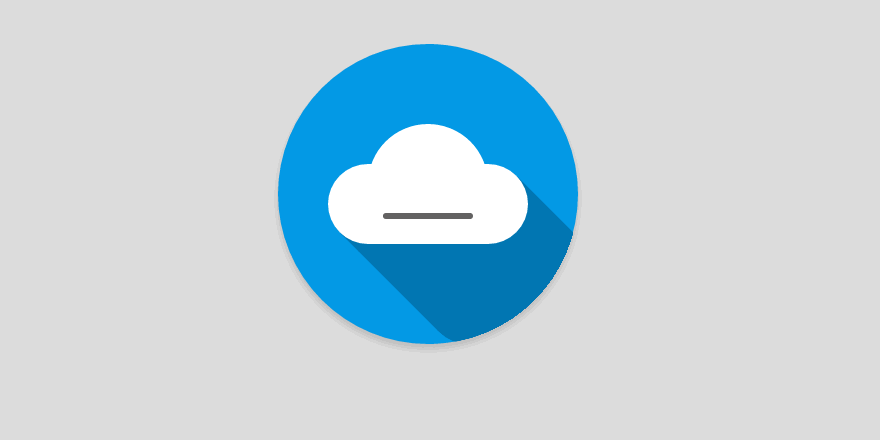 There are a number of websites where you can submit in your app idea – like ProductHunt or AngelList, etc. So, put in your idea there and see how other entrepreneurs and general new business enthusiasts are reacting to it.
You don't necessarily need a prototype to use this approach. These sites even let you open pages where you can put in your app's description and probable list of features that you have envisioned for them. So, make use of these websites to showcase and promote your app idea to the world.
Now that we have looked at the ways you can validate your mobile app in the market, it is time to look into the different approaches you should follow to get your app idea across to the potential pool of users – something that would require the help of a mobile app development agency.
Approaches to Check the Viability of Your App Idea
When it comes to transforming your app idea into approaches or ways that can be shared for the world to explore and dissect in detail, there are three methods that come up – MVP, POC, and Prototype.
Let us look at all the three approaches in a little detail now.
Proof Of Concept (POC)
It is a small version of the project which is used mostly for in-house distribution of the app idea as compared to showcasing it to the other stakeholders. Usability is not something that is given much attention at this stage.
The intent of this approach is to see how the idea is looking inside a mobile app, at a very raw level. It helps mobile app developers understand what flow should be kept and how long will it take. In fact, POC is the stage which plays a very important role in determining how long does it take to develop a mobile app.
Mobile App Prototype
While the intent of POC is to show that a feature can be added in the app, Prototype shows how it can be done. A prototype is basically an interactive model of the end product which communicates the navigation and design of your application, which can be made using a number of tools.
It helps your stakeholders visualize how your app would function while showcasing the user flow and giving everyone the idea of the layout and design. Mainly, it is designed by mobile application builders for determining the feasibility of the app but does not represent a final product. The fact that it highlights the issues at the semi-early stage of the mobile app development process makes it easy to fit in the solution from early on as well.
Minimum Viable Product (MVP)
MVPs are your best shot answer to know how to develop an app idea. It is a minimal form of your mobile application which is shared in the market to test. MVP helps in understanding how exactly are your users interacting with the app. While prototyping helps in solving issues which arise at the start of the development process, the intended outcome of MVPs is for identifying the pain point of the users and some time to get funding from investors.
They are used to verify the following things:
Viability of the product

Assumptions which the team had made about the product

Market demand

Usability
Ultimately, MVPs are used to provide immediate value while keeping the mobile app development cost to a minimum – all the while giving you the possibility of iterating your app development process stage by stage.
So here was everything that you need to get started with the validation of your mobile app idea – things that would be needed to get your idea off the ground and in the market. In the end, it all depends on how unique yet needed your offered solution is and how many people you are able to reach out to validate your mobile app idea.
The next step? More research.
Now that you have a valid app idea, the next idea is to find the right mobile app development outsourcing partner.
The probability that you will arrive at our website is pretty high. So let's cut some steps. Fill in the contact us form below and get in touch with our team.
In search for strategic sessions?.
Let us understand your business thoroughly and help you
strategies your digital product..
Related Articles: