List Of 28 Mobile App Design Prototyping Tools
10. min read
Last update on:
November 18, 2021
Everyone who is in one way or the other involved with the mobile app development process, understands the importance of prototyping.
A crucial part of any user interface design, mobile app prototype, is a representation of how an application would flow from one screen to other is something that cannot just come in handy for a team of mobile app prototype builders and designers looking to understand the mobile app idea but also prototypes come in handy when looking to raise funds for your app project.
What Is Mobile App Prototyping?
Prototyping is an essential part of the design process, as it lets you and your group review ideas and share feedback in the beginning of a project. Prototyping is a significant exercise which brings about perception of how the application will work by showing user flows and portraying a functioning layout and design.
A mobile app prototype shows how a product will work. There are numerous techniques for prototyping, yet in mobile application development, a prototype commonly begins with sketches or a paper interface that develops into an intuitive model, resembling the end result. The main motive behind a prototype is to convey a product's design and route stream to increase the proficiency of development.
What Is a Rapid Prototyping Tool?
Rapid Prototyping Tools (RPT) is an authoring apparatus to help business analysts, designers and developers assemble and build web and mobile prototypes. This model permits customers to simulate the real world business experience. It assists with approving business necessities and essentially improves the visualization of the finished product.
Rapid prototyping's popularity implies that there are all types of brilliant assets accessible for designers to explore. We've arranged some of our number one quick prototyping tools for developers and UI/UX designers to assist you with integrating the procedure into your work process or find some new tools to enable your programming and design practices.
Now that we have very slightly peeked into the benefits that mobile app prototyping offers – something that we would look into much details later, it is time to objectify the piece.
Well, the objective of this article today is to look at the different prototyping tools for UX/UI designers that will rule this year and for some time to come. 
But before we start with the list of top mobile prototyping tools, let us first look into the features of prototyping tools that make for a good app UI prototyping tools.
What Are The Characteristics Of A Good Prototyping Tool?
1.

Offer custom component library made especially for mobile

The mobile app prototype design tools that you use for your mobile app should make it easy to customize the component library according to the different mobile screens and app mood that your brand is planning to portray.
2.

Output demo to mobile for making the preview of effect easy

The prototyping model you choose should make it possible for you to see the effect of every change that you are making on the prototype design straight in your mobile device.
3.

Support mobile gesture functionality

The prototype model should give you the functionality to select your device so that you can design the prototype around the in-built gesture elements of the device.
4.

Support transition animation in a switch of the mobile view

Animations have grown to be an important part of mobile app design company. So it is only appropriate that all the good software prototyping tools for UX design should have the functionality of adding the transition animation so that the designers, developers, and investors alike know the movement of the application from one screen to the next.
5.

Generate flow chart

An important element of your mobile app prototyping tool should be to give you the ability to generate a flow chart, which would then come in handy for all the first level prototype stakeholders to know how the events will flow from one screen to another.

Knowing the features that would act as a checklist for finalizing the best prototyping tool is not enough. It is also necessary to look at it in the context of which tool would give you the benefits that will bring you closer to attaining the advantages that mobile app prototyping offers on a bird-eye level.
What Are The Main Benefits Of Mobile App Prototyping Before You Start Building The Product?
Prototyping a mobile app offers you a number of benefits like –
Sharing of concept and Gathering of feedback
Mobile app prototyping, being the process that gives the first level ready flow of how your mobile application would look and function, is an amazing tool for sharing the concept with associates, the probable user base, and the investors.
In addition to the ease of sharing the concept with the stakeholders, the prototype gives you the ability to gather feedback on how the app is looking.
Saving money on the

mobile application design company

and development team. In a time when the

mobile app development cost

is established on the number of hours that goes behind every resource when you approach a team of designers and developers with an operative prototype that is a rough version of your original mobile app, you get to save on the cost that would go behind them putting in time to develop design your prototype.



Clarity on what is to be built
If there is one hands-down best thing about software prototyping, it is the fact that it gives the designers and developers the clarity on what exactly has to be built. This clarity helps them with getting a headstart on what is required to start with the whole app development process.
Types of Mobile App Prototyping Tools
Paper Prototyping
This prototyping model enables you to start with designing your mobile app prototype without the need of you having to learn any special skills or even get an understanding of the different online tools used to learn to prototype.
There are quite a few tools that will come in handy when you start paper prototyping:
Sketch templates for the tablet, mobile, and web platforms from sketchappsources.com

Offline prototype with the help of stencil from uistencils.com

Use popapp.in to connect the sketch of your photos from one another, thus creating an app flow
Software Prototyping
While paper prototyping comes in handy for entrepreneurs to share their idea with the world, software used to create and develop mobile app prototypes are a lot handier and time and cost saving, along with being the essence of our article.
Without further delay, let us get to the 28 prototyping tools for mobile and web apps that are known to make the whole process easy for the entrepreneurs, designers, and mobile app developers.
Now although we have listed all the prototyping tool to design mobile apps that we are a fan of, first let us look at the prototyping tools for mobile app designers:
Our List of 28 Mobile App Prototyping Tools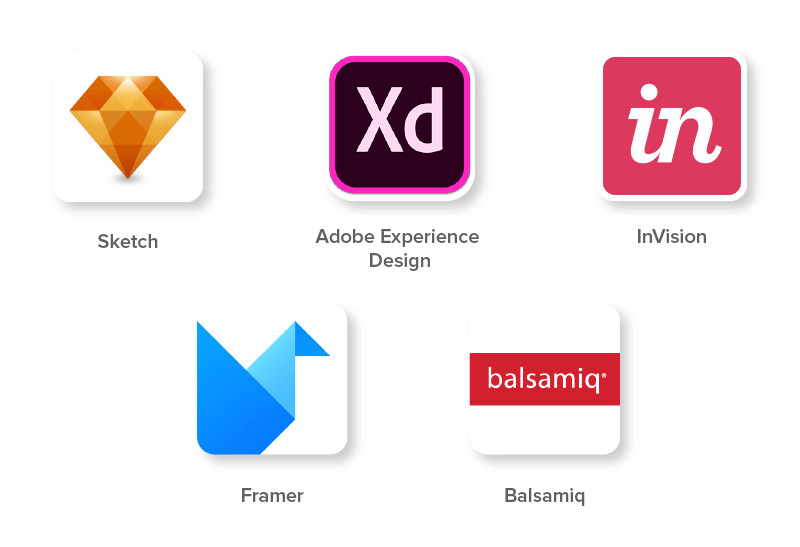 1.

Sketch:

The Vector Based Designing Tool Having an Intuitive Interface

The vector specific design tool makes it easy for designers to not think about resolutions or the screen densities when they create mock-ups, logos, and layouts. The tool comes with very powerful image edit abilities that make it somewhat as capable as Photoshop.

One of the best parts of Sketch is the set of symbols that the tool comes with. Using the symbols you can pre-design elements like buttons, widgets and other navigation items. The next best part is the 'export to code' functionality. Using that, you can format the design in codes rapidly and with high convenience, thus facilitating the fast development process.
2.

Adobe Experience Design:

The Go-To Tool for PC Users

The Adobe XD tool is the one that has managed to become one of the most used tools in a very less time. The website when the designer first logs in, ask their experience level. The tool is 100% integrated with all the other Adobe products which makes it easy for designers to copy and then paste the different assets from Photoshop or Illustrator.

The tool comes with all the functionalities that are present in Sketch and have a very intuitive, clean interface. Adobe XD comes with a drag and drop functionality which creates an image mask for objects that are dropped from finder to a specific space in the tool.
3.

InVision:

Sharing and Review of Mockups

The famous prototyping tool allows the designers to develop very interactive mockups for mobile and web projects. One of the main striking features of the tool is the fact that it offers designers the ease to review, design, test and then share results with the internal team members.

Also, InVision comes with the ability to sync with Photoshop or Sketch documents which allow designers to update the prototype in real-time inside the design suite of their choice. The second amazing feature of InVision is its project collaboration that enables clients to give quality feedback on the digital product.

Lastly, the tool allows designers to add animations and interactions in the static images while giving them the functionality to upload file types like JPEG, GIF, PSD, PNG, AI etc.  
4.

Framer:

To Concentrate on Creativeness

The tool is designed especially for the elite Apple users and allows them to develop elaborate UX Flow and add text and shape to it. It even simplifies the development of layout which is responsive to every screen size while keeping UI elements intact.

One of the best parts of Framer is the advanced path editing which allows you to draw everything which is optimized for the web. In addition to this, the tool offers designers the best icon and style needed for building exceptional prototypes.
5.

Balsamiq:

For sketching the concepts when on fly mode

One of the biggest selling points of Balsamiq is the prototyping speed which enables UX designers to quickly sketch concepts. It is a graphics tool which comes in handy in almost every different circumstance – Mobile Apps, Websites, Desktop Apps, and User Interface.

Balsamiq is convenient to drag and then position the different elements, all the while giving designers the same experience as they would get when working on whiteboards. Ultimately, with its slick UI and minimalist charm, the tool makes it possible for designers to develop prototype and wireframe for the clients, very quickly.

Now that we have looked at the top 5 mobile app prototyping tools that we will be focusing on this year, let us look at the other 23 tools that we have come to work and love overtime at the back of our 900+ apps.
6.

Origami

The standalone interface design tool which is created by Facebook engineers has been used by the brand to design apps like Instagram and Facebook Messenger. It is hands-down a complex tool which Facebook makes up for by giving amazingly great functionality.

It allows you to preview the app prototype through Origami, copy and then paste layers with Sketch and get them to work on Origami. The tool even enables you to record a prototype and then send it to people from the app itself.

The last amazing functionality that Origami offers is that it can be connected to your Android or iOS device and you can preview it live.
7. Behance Landing Page UI Kit
Landing pages are arguably the most essential pages on an application or a website. Therefore, it is important to create a great first impression.
The landing page UI kit of Behance is a free design resource with over 80 layouts in popular categories. The tool is a best fit for businesses looking to modernize the look of their pages. Using the tool, you can create sleek and minimalistic landing pages that convert.
Also Read: List of 10 Free UI Kits to improve your product experience
8.

Axure

It is a complete design tool for designers. It gives you the functionalities needed to design apps from beginning to end. In addition to prototyping, Axure also enables you to design mockups, idea board, persona, wireframe, diagramming, etc.

The interesting thing about Axure is that it is not just for the designers but also for coders. It enables you to code and add the ready components plus libraries, helping you create better designs, absolutely seamlessly.
9.

Atomic

One of the top web based prototyping tools, Atomic requires Google Chrome to work to give the designers the control and flexibility that they need to fine-tune their interactions. The tool offers easy access to the developers as well by offering a shared prototyping system which is effortless.

Atomic also offers you a history option that enables rewinding of previously done iterations and creation of new versions.
10.

Principle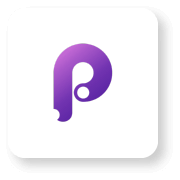 The platform-independent prototyping tool makes designing elements illustrating pop, ease, and bounce extremely fast. The tool gives users the freedom to transition between one screen to another, while providing the capacity of animation to the designers, enabling them to animate more than one element on the same page.
11.

Just in Mind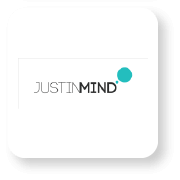 The all in one tool used for development of interactive prototypes comes with over 500 widgets for web and mobile app prototype designers to choose and work on. The prototyping tool also gives them the facility to test mock-ups from the device of their choice.
12.

Wireframe.cc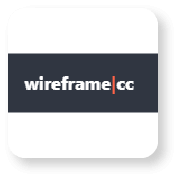 The minimalistic web app makes it easy to create low-level prototypes that come in handy for quick visualization of the app idea. The best thing about wireframe.cc prototyping tool is that it supports and promotes teamwork, making it easy for the team to comment on hotkeys, prototype, and sharing.
13.

Pidoco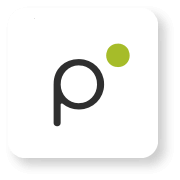 The tool brought into existence mainly for convenient team collaboration at the stage of prototype development makes not just teamwork but also template customization convenient and easy for the team. With the tool, you can create very interactive prototypes in very minimal time. Also, the usability that Pidoco comes with, lowers the development and design phase while sparing the extra cost incurred.
14.

Mockplus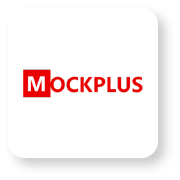 The tool, which is also one of the top prototyping tools makes it easy to develop and analyze the work of a lo-fi prototype. Even though the functionality of Mockplus is minimalistic, you can create interactive prototypes, no matter what difficulty level they belong to, with the help of the wide UI component library.
15.

Proto.io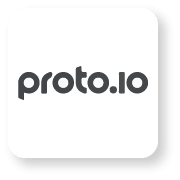 The tool enables you to develop a very detailed prototype, thus giving you the ability to work on the micro-interactions with mobile app users, with the help of its interface animation feature. It also makes it possible to test developed prototypes with the help of a convenient system used for teamwork and sharing.
16.

Flinto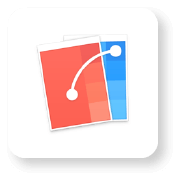 The tool is basically a fully functional app operating in Mac that enables the creation of a hi-fi prototype. The app can easily be integrated with Sketch via a plugin – which in turn gives you a convenient way to develop an animated prototype. The tool also gives you the freedom to create the prototype and then share it with the team.
17.

UXPin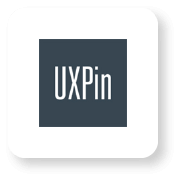 This multi-purpose web tool allows the creation of both high and low-fi prototypes. It comes with an easy commenting system that offers easy collaboration within the team. It also gives you the provision of opening up projects from both Sketch and a library of dozens of the UI kits.
18.

Marvel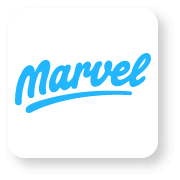 Marvel is hands-down one of the easiest web and mobile app prototyping tools for designers to start with minimal to zero experience in the field of prototype development.
The simple interface that the tool comes with, promises a very low learning curve for the designers. The biggest appeal of the tool is its features that satisfy advanced designers, specifically the powerful integration with Sketch and Photoshop, making it not just one of the best prototyping tools for beginners but also for their experienced counterparts.
19.

OmniGraffle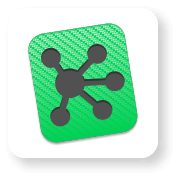 The diagram design prototyping tool gives you the freedom to create a prototype of screen flow, wireframe, strategy maps, and a number of other diagrams. With the help of OmniGraffle, you can easily visualize flow of the app for it helps in planning the whole app development process without much hassle.
20.

HotGloo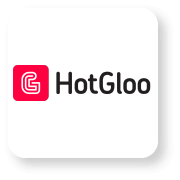 The sound interface design tool, with its amazing interactive features, enables designers to prototype a number of mobile applications which need a specific user interface. It makes it possible for the designers to operate on specific wireframe from no matter where they are.
Since HotGloo is a web-based tool, you can work on it from anywhere and will not be asked to download any specific software.
21.

Zeplin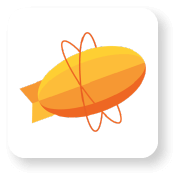 The collaboration tool for developers and designers is much more than workflow and design – it enables app designers to develop a complete masterpiece. It makes it possible for you to upload the visual designs and wireframe from Sketch and Photoshop and then add it to your Zeplin's project folder.
With Zeplin, the iterations happen in real time, meaning developers never have to wait for designs to finish for they are introduced to the whole process from a very early stage in the design process.
22.

IconJar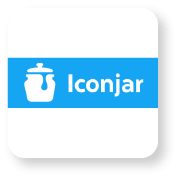 Organizing the icons and bringing them in one place cannot get any easier. Iconjar makes it possible for you to upload and then store all the icons in a single place from where you can search, drag and drop them in the project on Photoshop or Sketch.
When you design prototypes, searching for and uploading the icons can be very stressful and extremely time-consuming – something that Iconjar helps getting a solution in by helping you organize millions of icons in a single place and then adds them in the Photoshop, Sketch, or Illustrator with a simple drag and drop.
23.

Fluid UI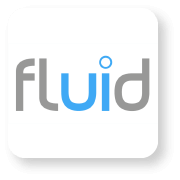 It is a one-stop shop solution for design, communication, and collaboration requirements. The platform is a must-have tool for the designers looking for powerful collaboration features that can be used to design and then edit in real time and with the team. It lets you create prototypes, present designs and then collect feedback all inside a single platform.
24.

MindNode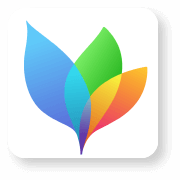 The simple interface and zero complex features tool comes in very handy in designing the relationship maps. The tool enables you to prioritize the most important work when you are working on some design. It even lets you set deadlines and reminders on the platform itself to ensure that you are working within a timeline.
Using MindNode, you can fold and then unfold nodes when you need access for the project. Also, with the help of their Cloud software, you can easily share the project with other people and handle it through a collaborative effort.
25.

Vectr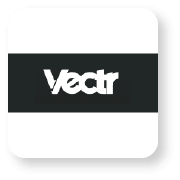 The tool lets you design the prototype on Vectr's desktop and web app designed for Windows and Mac. One of the top mobile app prototype software helps you design the prototype on both desktop and the web browser – making it easy for you to work when you are ready while giving you access to all the changes. The prototypes that you make using Vector can be shared to others through URL and get integrated into applications like Slack for a more powerful collaboration.
26.

Prott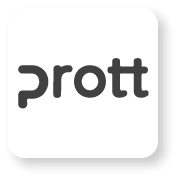 The nifty prototyping tool gives you the ability to photograph the rough sketches and then import them straight into Prott's Android and iOS apps. The sketches then can be used to build prototypes. It also makes the presentation extremely easy with the help of its interactive, effective presentation resource. Prott is also known to offer a wide range of collaboration tools for the designers to make sharing the design an easy process.
27. Webflow
Webflow is outfitted towards making good quality web animations, interactions, and responsive website design.
At surface level, Webflow may have all the attention of being simply one more website builder. But webflow additionally offers a code free interface. This is incredible information in case you're just needing to make sharp, striking websites without having any computer science degree. One of the other striking features that makes it stick out and sparkle is its eCommerce feature. This includes making Webflow captivating for developers to construct smooth, modern shopping sites or web applications.
28.

CanvasFlip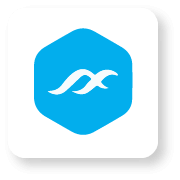 The last in our list of best prototyping tools of is CanvasFlip. The tool is known to ensure 4 times faster prototyping when compared to the many other prototyping tools in the market.
It comes with several notable features like timers showing splash screens, setting of footers and headers, layers for displaying messages, etc. Features that both developers and designers benefit from.
Wrapping Up
Now that we have looked at all the different 28 mobile app prototyping tools that our team of designers has been vouching for their collective years of experience, it is time to bring an end to the whole discussion with a parting note.
While we rely on the five prototyping tools mentioned at the beginning of the listicle and our team of designers have enjoyed working with all the 28 prototyping tools, the use cases that every project come with might ask for varied prototyping tool, something that can only be estimated after looking at the project idea.
So, if you wish to know which out of all the 28 prototyping tools would be the best fit for your app idea, get in touch with our mobile app designers and UI design company in USA today.
In search for strategic sessions?.
Let us understand your business thoroughly and help you
strategies your digital product..
Related Articles: