AppFutura, the leading mobile app development companies' rating and review website has released a list of top mobile app development companies in the world – December Edition and our work have placed Appinventiv in the number one position.
Through the list, AppFutura has compared hundreds of mobile app development companies around the globe and has shortlisted 28 agencies out of them all, from which they have ranked Appinventiv on top.
The Top Mobile App Development Companies list was curated after giving due diligence to the work done by all the mobile app development agencies. AppFutura compared the agencies on the basis of the projects they have done, the success ratio, client feedback, delivery time, and overall quality of the developed application – in short, all those features in which Appinventiv is already a market leader.
It is not the first time that we have left such a positive response on the leading rating and review website that the world trusts.
Appfutura, having placed their trust in our capability, has been accolading us ever since our inception.
Let's take a look at the other times when the renowned website appreciated our team's efforts in form of awards:
The constant accolades that the AppFutura website has been passing our way restore our belief in our process and re-establishes that we are doing quality work which is touching lives. Recognitions like these motivate us to keep performing in the same direction with greater passion and one-direction focus on success.
We are very hopeful that if we keep at this pace, we will soon become synonymous to the words 'Mobile App Development' and the world will start trusting us as a brand that converts ideas into apps that gives real value to the millions of people who get associated with it.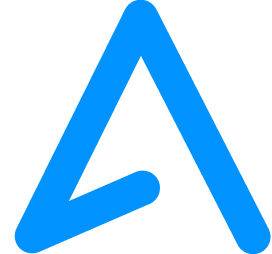 Read more blogs
Appinventiv has been recognized as one of the Top Metaverse Development Service Firms in the list published by TrustFirms. The recognition has been awarded based on the organization's tremendous efforts that have significantly impacted the metaverse ecosystem. Appinventiv has been revolutionizing the Metaverse development industry in the United Arab Emirates with its innovative ideas, cutting-edge…
Appinventiv Technologies
21 Mar 2023
Appinventiv has been recently featured in the list of Top Mobile App Development Companies in UAE by iTRate. The organization has been featured due to its effective contribution to the region's software development and mobile app development space. Appinventiv has been revolutionizing the mobile app development segment in the UAE with innovative ideas, state-of-the-art products,…
Appinventiv Technologies
03 Oct 2022
Appinventiv is pleased to share with its clients, friends, and partners some great news - the company has been recognized by Superbcompanies as one of the leading software development companies in the USA. Appinventiv has been in the business since 2015 and from the very first day, each team member has done their best to…
Appinventiv Technologies
24 Aug 2022