In a recent report, Clutch has recognized Appinventiv as the Number #1 App Development Company for Startups.
Clutch, the leading B2B rating and review website, recently published a report where they listed some of the top development agencies for the startups sector. And after comparing the companies against various factors like performance, client satisfaction, market presence, and quality of the firm's service, the agency found Appinventiv to be the best.
One of the factors that majorly contributed to Appinventiv getting awarded was the client feedback. Our team has built solutions for over 300 clients who have generated over $500 million in revenue, and have topped the app charts throughout the globe. And the results of our efforts that we put behind every 900+ projects have resulted in our clients becoming our partners.
Something that can be gauged from one of the client reviews shared below:
At Appinventiv, we challenge the boundaries of user-centered design with custom solutions to support our clients' success. With our focus fixated on goals rather than features, we provide our clients cost-effective and cutting-edge products. Something that has been recognized by Clutch year after year.
It started with Clutch ranking us as one of the Top 24 Global Leaders of 2017  in the mobile app software domain at the back of all the love that we were getting from the clients and the exposure that we were garnering from the industry. And very soon we went on to become the Clutch Top 1000 B2B Agency 2018, a coveted position we feel very privileged about.
Between the time span of the two recognitions,  we kept at it and went on to come to the Top 3 Position in Clutch 'Top Mobile App Development Agency – India' Listicle and soon, it was not just India where we took the lead and established ourselves as the leader but the whole world – an event that got highlighted when Clutch gave us the Top 10 position in 'The Top Mobile App Mobile App Development Companies' listicle.
The efforts that we were putting in bettering our solution, got us the recognition of being the Top global leader of 2018
Our ability to deliver has also been featured on Clutch's sister site, The Manifest. On its B2B buyers guide, Appinventiv is listed as one of the top mobile app development companies in India. Some of our successful projects are published on Visual Objects as well, which showcases the work of leading firms from across industries.
We appreciate our clients for providing their valuable feedback, resulting in this recognition from Clutch. Our team looks forward to continuing presence as an industry leader.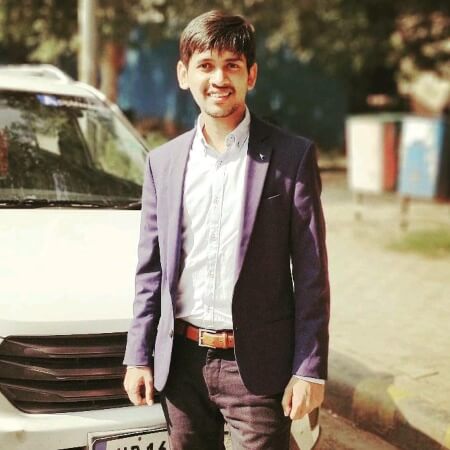 Marketing Communications Manager
Read more blogs
Appinventiv has been recognized as one of the Top Metaverse Development Service Firms in the list published by TrustFirms. The recognition has been awarded based on the organization's tremendous efforts that have significantly impacted the metaverse ecosystem. Appinventiv has been revolutionizing the Metaverse development industry in the United Arab Emirates with its innovative ideas, cutting-edge…
Appinventiv Technologies
21 Mar 2023
Appinventiv has been recently featured in the list of Top Mobile App Development Companies in UAE by iTRate. The organization has been featured due to its effective contribution to the region's software development and mobile app development space. Appinventiv has been revolutionizing the mobile app development in Abu Dhabi or UAE with innovative ideas, state-of-the-art…
Appinventiv Technologies
03 Oct 2022
Appinventiv is pleased to share with its clients, friends, and partners some great news - the company has been recognized by Superbcompanies as one of the leading software development companies in the USA. Appinventiv has been in the business since 2015 and from the very first day, each team member has done their best to…
Appinventiv Technologies
24 Aug 2022