Ranking list of the top 10 mobile app development companies has been released by the team of AppFutura and Appinventiv is on the no.1 spot
AppFutura is described as a marketplace, allowing mobile app developers to meet all those people who are looking forward to find the best mobile app development company for a great mobile app. Recently, AppFutura announced its top rankings for prestigious mobile app development companies where Appinventiv secures the first position. The rankings are generally based on some important parameters, which includes experience, client reviews, company's adherence to market trends, customer-centric approach and it is said that the whole research as well as the ranking process goes through a strict evaluation.
This platform is very helpful for all those who are seeking companies focused on developing highly engaging smartphone applications. App development companies use AppFutura as a great marketing tool in order to promote themselves in a streamlined manner.
Appinventiv has a clear motive of making its clients satisfied by developing high-quality and useful apps that are capable of giving more downloads as well as more conversions. With its brilliant efforts and amazing design as well as development skills, the company outperforms itself this time. Furthermore, the best thing about the firm is that right from the business analyst or project manager discussing a mobile app's idea with the client and choosing the right methodology as well as tools for the app development to performing testing, each step follows industry standards. By having clear understanding of the technology and user's requirements, Appinventiv is able to deliver robust and high-performance apps within stipulated timeframe.  
The company has been successful in delivering many of the iPhone, iPad, Android, Wearable, iBeacon and IoT apps. It is a leader in providing great app development services that can help entrepreneurs in growing their businesses in the most productive way possible and with the most cost effective approach.
About Appinventiv
Appinventiv is the fastest growing mobile app development company that is engaged in delivering best-in-class app development solutions. Its impressive portfolio speaks for itself, hence you should check it so that you can know about its past work. The company has huge experience in developing versatile and user-focused apps. In addition, the company promises to deliver cutting-edge mobile app development services to every industry and here, the expert team of developers have deep insights on the way of developing and deploying Android, iOS and cross platform apps.
Among all the other app development companies, what makes this firm sets apart is its state-of-the-art services with continued support as well as maintenance that can give a delightful user experience. You can definitely hire the company for captivating apps at an affordable price without worrying about anything.
For more information, visit https://appinventiv.com/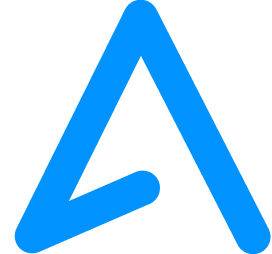 Read more blogs
Appinventiv has been recognized as one of the Top Metaverse Development Service Firms in the list published by TrustFirms. The recognition has been awarded based on the organization's tremendous efforts that have significantly impacted the metaverse ecosystem. Appinventiv has been revolutionizing the Metaverse development industry in the United Arab Emirates with its innovative ideas, cutting-edge…
Appinventiv Technologies
21 Mar 2023
Appinventiv has been recently featured in the list of Top Mobile App Development Companies in UAE by iTRate. The organization has been featured due to its effective contribution to the region's software development and mobile app development space. Appinventiv has been revolutionizing the mobile app development in Abu Dhabi or UAE with innovative ideas, state-of-the-art…
Appinventiv Technologies
03 Oct 2022
Appinventiv is pleased to share with its clients, friends, and partners some great news - the company has been recognized by Superbcompanies as one of the leading software development companies in the USA. Appinventiv has been in the business since 2015 and from the very first day, each team member has done their best to…
Appinventiv Technologies
24 Aug 2022