Having a scalable and high-functioning mobile app will not only expand your business but will also increase the level of customer experience. At Appinventiv, we understand the importance of creating exceptional mobile experience for our clients across USA which would help them to race past their competitors. We aim at solving their problems by transforming their business through our state-of-the-art mobile app solutions. We are very happy to announce that our consistent efforts got rewarded by TopDevelopers.co as we have been included in the list of leading mobile app developers in USA of 2021 in the industry.
At Appinventiv, we have a team that has great affinity for innovation. Our team of immaculate developers and designers are focused on only one objective- to deliver unparalleled results by crafting innovative solutions. This is the reason why since our inception in 2015, we have been able to deliver over 1000 products successfully and raised over $650 million for the startups.
One of the main reasons why Appinventiv holds a prominent position in the realm of the tech industry is that we hand-pick our talents. Irrespective of the time zones or the countries they live in, we only consider their talent and their technical prowess before recruiting them in our team. Their definite work process enables us to deliver extraordinary results to our clients. Moreover, we offer unmatched transparency to our clients during the development process as our main objective is to be the best in digital product development.
Apart from excelling in mobile application development, we offer unprecedented services in Blockchain, UI/UX designing, wearable app development, web and software development, and many more. In addition to this, our strength lies in imparting comprehensive development services to our clients by delivering everything right from consulting to full-stack development. In case you are looking to see what our previous clients have said about our work ethics, please visit Appinventiv's profile on TopDevelopers.co. In the past six years, we have expanded our horizon of services by leaps and bounds and rendered top-tier mobile app development services to businesses belonging to different industries in USA. The list includes business services, gaming, retail, telecommunications, healthcare and life sciences, IT, financial and payments, consumer products and services, and other IT services.
There are two common things in all the software development services that we provide
They are build with passion
They are crafted with our love for technology
Because of the above mentioned two reasons, our clientele includes market leaders like KPMG, Khaleej Times, Domino's and many more. Visit our portfolio to get better ideas about our previous works and accomplishments.. Be it building extravagant native apps or reaching more number of people with cross-platform application development, we can have everything covered for you.
The perk of choosing Appinventiv for your next development project is that we are early adopters of disruptive technologies. As our skilled and experienced app developers and designers are well-versed with all the latest technologies, we provide second to none services to our clients and work relentlessly to keep them at the top of their genre.
Who is TopDevelopers.co?
TopDevelopers.co is a widely respected directory and review platform of B2B IT service providers. They take a neutral approach in analyzing the companies. The team of analysts at TopDevelopers.co vets the companies through stringent parameters which ensure that only the most competitive firms, businesses, enterprises, and entrepreneurs are filtered through their process. This helps the service seekers in getting a ready to use pool of companies from which they can choose the appropriate firm according to their need.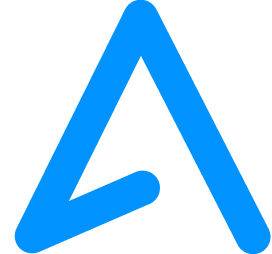 Read more blogs
Appinventiv has been recognized as one of the Top Metaverse Development Service Firms in the list published by TrustFirms. The recognition has been awarded based on the organization's tremendous efforts that have significantly impacted the metaverse ecosystem. Appinventiv has been revolutionizing the Metaverse development industry in the United Arab Emirates with its innovative ideas, cutting-edge…
Appinventiv Technologies
21 Mar 2023
Appinventiv has been recently featured in the list of Top Mobile App Development Companies in UAE by iTRate. The organization has been featured due to its effective contribution to the region's software development and mobile app development space. Appinventiv has been revolutionizing the mobile app development segment in the UAE with innovative ideas, state-of-the-art products,…
Appinventiv Technologies
03 Oct 2022
Appinventiv is pleased to share with its clients, friends, and partners some great news - the company has been recognized by Superbcompanies as one of the leading software development companies in the USA. Appinventiv has been in the business since 2015 and from the very first day, each team member has done their best to…
Appinventiv Technologies
24 Aug 2022