For the second year in a row, Clutch has recognized AppInventiv as the Top App Developer in India, the Top Android App Developer in India, the Top iPhone App Developer in India and the Best App Developer in Delhi. Clutch is a Washington-based, globally-recognized market research firm specializing in the software and app development realms.
Clutch uses a proprietary research methodology using a host of qualitative and quantitative metrics for ranking app developers. It considered factors such as client reviews and ratings, project size and volume delivered technology and processes deployed, and user experience (timeliness, cost-effectiveness and communication). Companies are evaluated based on their market presence, demonstrated by the number of clients served and past and present reviews. Clutch is unique in conducting one-to-one interviews with clients to get an uncompromised perspective on the commissioned company's performance.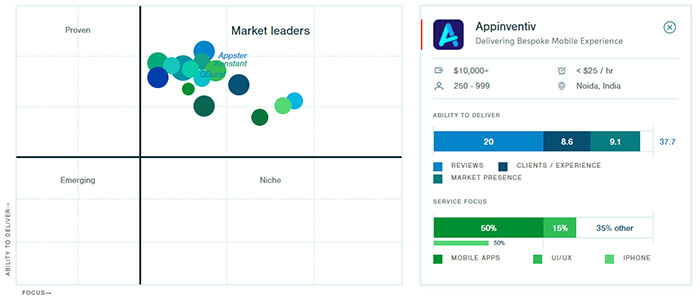 "All of the top companies covered in our India research have proven their ability to deliver quality results in a very competitive market," said Amber Dewey, Business Analyst at Clutch. "With our thorough evaluations, we have found that these companies are passionate about their work, serious about satisfying their clients, and dedicated to delivering innovative results and solutions on a consistent basis."
AppInventiv's team of 250 certified developers helps clients translate ideas into robust custom applications. With innovation hubs in New York, London, Dubai, France, and India, they have successfully delivered more than 350 Android, iOS and hybrid mobile apps. AppInventiv's skillset not only includes mobile and web development but also strategic planning, product designing, prototyping, quality assurance testing, and cloud services.  The dynamic team is adept at business analytics, project management, code development, UI/UX design, app prototyping and strategy.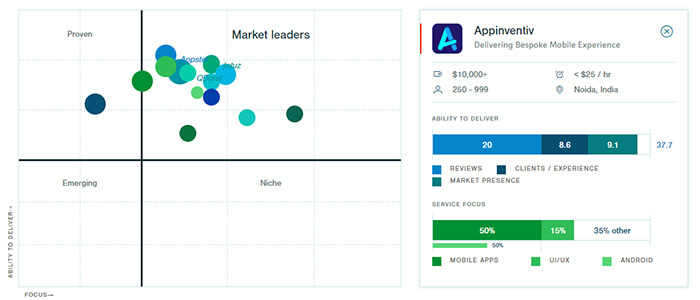 For Android app development, great emphasis is laid on technical code, design, content and privacy policy to create apps that meet Google Playstore's stringent review guidelines. AppInventiv has churned out efficiently-engineered, high-performing and secure smartphone apps for Gingerbread, Lollipop and Android Wearable.
A relative new entrant in the industry, AppInventiv has secured an enviable brand positioning and an impressive portfolio that needs no introduction- NCR, UCLA Bruins, Kmart and other reputed firms in the healthcare, construction, finance, and education sector. Nexgtv and Gullak are some of its award-winning apps that have witnessed over 250 million download from Google Playstore. It's fast-emerging as the preferred destination for global clients looking to offshore their app development and maintenance tasks. Seamless communication, transparent processes astute understanding of business needs, and enables AppInventiv to work in cohorts with partners across the world.
"The AppInventiv team was thorough, responsive to change and adapt, professional beyond boundaries and worked wonderfully well in our time and language constraints," says Dominick, Owner of Snap and Save and a client for whom AppInventiv developed a premium quality app.
For more details, check our Clutch profile & other clutch's links:-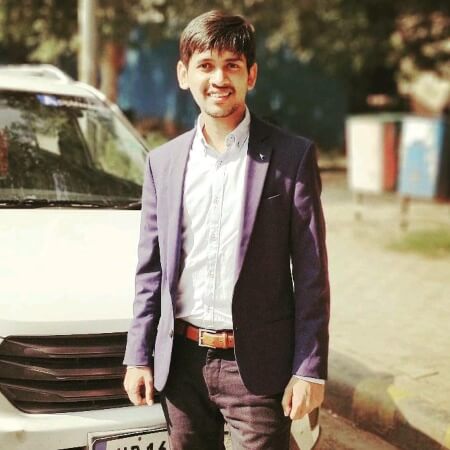 Marketing Communications Manager
Read more blogs
AppInventiv was spotlighted in an article published on AppFutura. Being one of the best marketplaces where mobile platform app developers can meet clients or companies that are looking for developers or app development companies to develop an app project, AppFutura is one of the most sought after companies in mobile space. The article detailed the…
Appinventiv Technologies
12 Jan 2022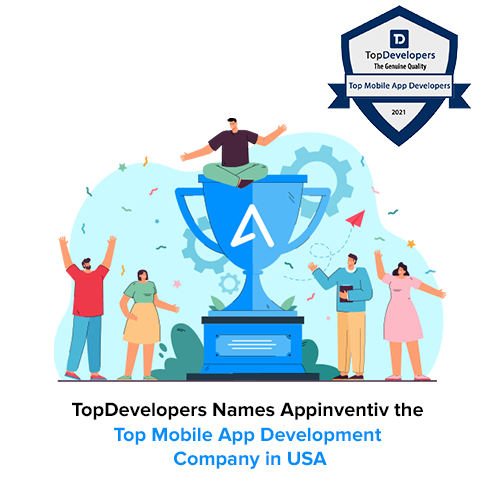 Having a scalable and high-functioning mobile app will not only expand your business but will also increase the level of customer experience. At Appinventiv, we understand the importance of creating exceptional mobile experience for our clients across USA which would help them to race past their competitors. We aim at solving their problems by transforming…
Appinventiv Technologies
07 May 2021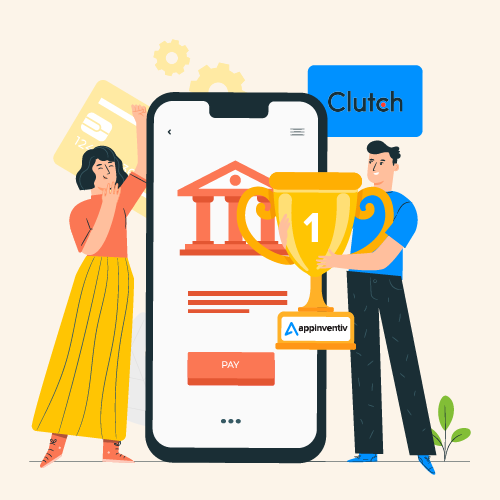 In a recent report, Clutch has recognized Appinventiv as the top Fintech app development company. The leading B2B digital solution providers' rating and review website recently compared all the Fintech development agencies active on the platform against factors like range of services, service quality, and client feedback, etc and found Appinventiv to be the best…