Entrepreneur.com recently awarded Appinventiv the title of 'App Development Company of the Year' in the India Digital Enabler Awards 2020. The award celebrated Appinventiv for playing an essential role in converting digital transformation ideas into digital-first products, enabling end-users and businesses to build a technology-driven future.
The award is a validation that reinstated the progress Appinventiv has made in helping businesses, across size – Startups, Enterprises, and Fortune 500 companies – accelerate their growth and business success even in the middle of a pandemic.
In a very short span of time, the digital transformation agency has evolved into a multi-faceted global brand that delivers growth acceleration and tech modernization abilities to SMEs and Enterprises, helping them become digital-first.
The jury judged every entry against the following criteria:
Execution
Strategy
Creativity
Innovation
Outcome
Appinventiv, with the help of its technical expertise and work done in the market across sectors and regions aced in all five categories.
Upon receiving the award, Mr. Saurabh Singh, Director of Appinventiv said, "Today is a proud day for us. Entrepreneur.com recognized our constant efforts towards making the world digital-first and awarded us the title of ' App Development Company of the Year'. The award is our motivation to keep strengthening our USP of creating the best of user experiences for our clients and their customers. We share this award with all our 650+ Appinventiv family members and our partners."
About Appinventiv
Appinventiv is a 650+ experts strong digital transformation agency. With its headquarters in India, the agency hand-holds SMEs and Enterprises across the globe, helping them cover their business transformation journey. They help SMEs and Enterprises validate their digital ideas and provide the best technology integration solutions that meet their business requirements.
They have aided brands like IKEA, Dominos, KPMG, ABP Live, etc. to make a mobile presence and expand their user base with a sure-shot growth prospect.
About IDEA Awards
The awards have been set to recognize the most innovative brands, projects, and digital transformation cases that offer an innovative and disruptive approach to IT management, customer experience, and new business models. The award is an effort inclined towards the felicitation of a number of communities around Society, Marketing, and Enterprises.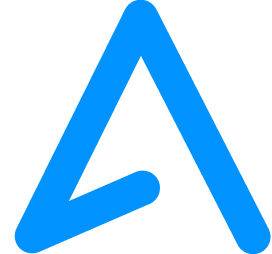 Read more blogs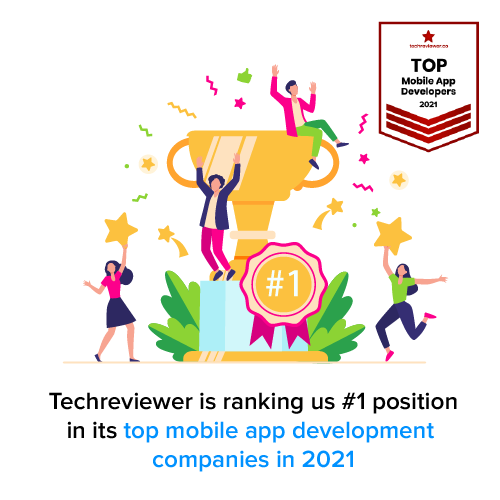 Techreviewer, the leading software development companies' review and rating website ranked Appinventiv number one position in their top mobile app development companies 2021 list. The agency compared some of the biggest names in the software development industry in its 2021 list. Within their list they gave Appinventiv a prominent name, validating how it is the…
Appinventiv Technologies
12 Mar 2021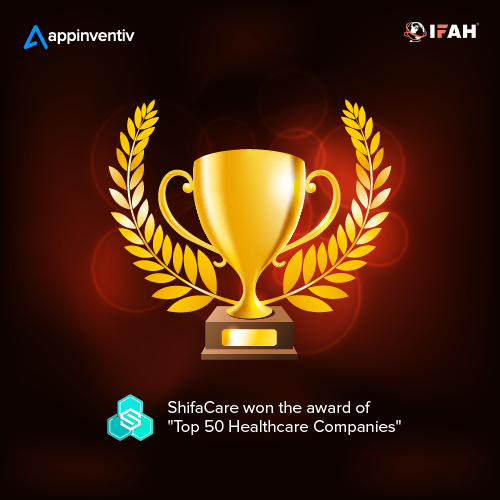 In the IFAH World Dubai 2019 event ShifaCare, an app developed by Appinventiv, has been awarded the prestigious title of the "Top 50 Companies in Healthcare Advancements". The award was accepted by the founder and co-founder of the Shifa mobile app, Manish Chhabra and Sundeep Kaur. In this three-day-long event, the co-founders of ShifaCare accepted…