Why Go for Android App Development for Your Business App?
September 10, 2018
5 min read
Last update on:
September 11, 2018
Originally published June 13, 2017, updated September 10, 2018
The world is becoming restricted to mobile phones these days. People are ditching desktops and showing more interest in smartphones where much more can be achieved by just a few taps.
This has resulted in an escalating growth in mobile app development, especially on Android. In a recent study, business app development for Android was shown to have more user satisfaction than any other platform.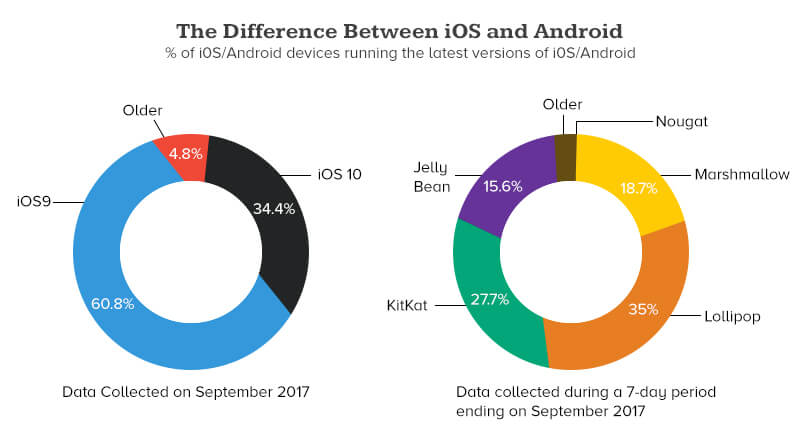 Demand for business app development has reached a whole new level and has compelled the developers to go for android app for businesses.
And since the positive impact of Android app development on the business growth are undeniable, more and more companies are looking forward to an android app for business that is equipped with top-class technology and features that give best user experience.
Why Businesses Should Choose Android App Development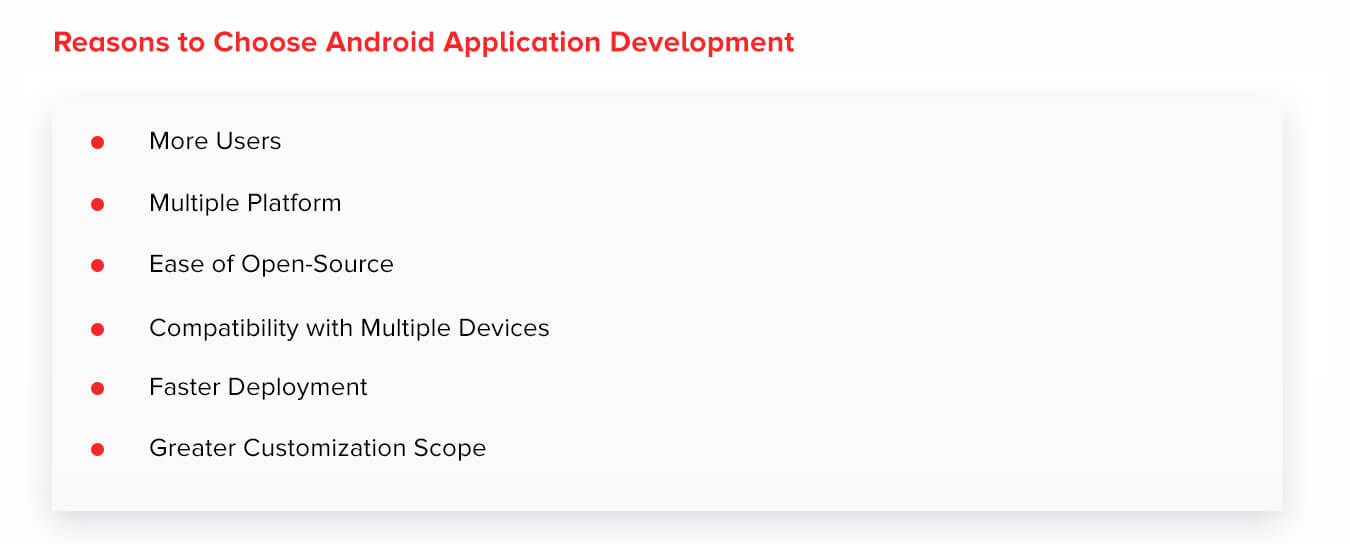 If you are skeptical while choosing Android for mobile app development, here are some reasons that might convince you to change your opinion:
More Android Users
Today, most of the users across the world are using android mobiles. Not having an android app for business means losing limitless business opportunities. No business can afford such a loss, especially when there's cut throat competition going on in the market. Thus, it is advisable to look for android app builders to convert your website into an app.
Target Multiple Platforms
Android app builders use Java programming language for Android business app development. This means you can port your app to other operating systems like Ubuntu, Symbian and Blackberry. Thus, you can target multiple platforms by developing an android app.
Open-Source Platform
Android is an open-source platform. That implies Google doesn't charge any fee for using this platform. In fact, Google provides Android app development tools and technology for free. This acts as a great factor in cutting the cost of the entire project. The cost of android business app development does vary from company to company depending upon multiple factors.
Compatible with Multiple Devices
One of the biggest advantages if choosing an android app for business is that there's no restriction on devices to be used for building an android app. You can build an app on Windows desktop, Mac as well as on Linux system.
As a matter of fact, Google provides application development tools and technologies for all. Moreover, the subscription fee of Google – $25 (one time) is much lower than that of iOS – $99 (per annum).
Faster Deployment
The duration of deployment for iOS apps stretches upto weeks whereas developing android apps for business will only take a couple of hours.
This is why most of the android app development companies recommend choosing android as a platform. Business app development process must be a fast affair because the sooner the app is developed, the quicker business will bloom.
[Extra: Tips to Speed Up Android App Development]
Build Customizable App
Another interesting fact about Android is that it allows the android app developers to customize the apps as per the business requirement. This means your business app development will get done with the right requirements which might not have been possible with any other platform.
In a nutshell, no matter whether you are a product-based company or a service-based company, having an android app for business is a must. It will act as a channel to reach maximum customers and hence improve your sales.
If you are convinced by what you just read then contact us at Appinventiv. We are among the top-reputed Android app development agencies with a perfect record of building 300+ 'top-grossing' apps. We have a skilled team of Android app builders who have impressive experience in their field, are innovative and up-to-date with the latest technologies and market trends. To review our work, check our portfolio now!
Originally published June 13, 2017, updated September 10, 2018
In search for strategic sessions?
Let us understand your business thoroughly and help you
strategies your digital product.
Recent Articles: