In the IFAH World Dubai 2019 event ShifaCare, an app developed by Appinventiv, has been awarded the prestigious title of the "Top 50 Companies in Healthcare Advancements". The award was accepted by the founder and co-founder of the Shifa mobile app, Manish Chhabra and Sundeep Kaur.
In this three-day-long event, the co-founders of ShifaCare accepted the honorable award for a value offering role their app was playing in the healthcare domain – the role of connecting millions in need for health care services. During this session, the founder and CEO Manish Chhabra also participated as a keynote speaker inspiring those present there.
Sponsors for the award were the renowned Nason Group and Doctolink. As for the partners, industry giants like Emirates and Le Meridien collaborate with the organization for the event. Marketing partners for the event comprised of Health Magazine Partner, AI Thority, Mar Tech Series, Pharma Magazine Partner, among others.
About ShifaCare App
Speaking of Shifa, it is an incredible healthcare app designed by Appinventiv's exemplary in-house developers and designers to help connect healthcare providers with those who need it – whenever and wherever.
The name of the application itself is representative of the goal of the mobile app – "Healing".
When the Shifa team outreached Appinventiv, they had a very clear vision of what they wanted; which our team started to work on immediately to make that abstract vision become a beautiful reality.
The healthcare ecosystem of Shifa designed by our potent team of experts helps users and medical personnel alike in numerous ways.
For users, it provides ample facilities such as the listings of world-classified doctors and pharmacists providing medical consultation and prescription to their houses or locations. The users can choose any doctor based on the reviews and information provided on the application and can avail of their services such as consultation.
For medical personnel such as doctors and pharmacists, Shifa offers an organized integrated ecosystem to help them manage and keep their records, consultations, practices, diagnosis, prescriptions along with time management; all within one single app. This is something that helped this application to win such a reputable title.
The company is adamant about providing "realtime healthcare access across the globe". Their core value is to offer transparency and access to a meaningful health ecosystem in accordance with the choice, time, and convenience of the users.
In fact, Shifa is the first healthcare system to have utilized Artificial Intelligence, Epidemiology, Genetic Sequence driven by Prediction, AI algorithm, and Mitigation.
It took time, devotion, diligence, and excellence for Appinventiv's team to integrate all these features together in the prescribed time and deliver the ultimate product full of potential.
They used the new-gen tech stack to implement Geo-location, AI, and other prominent functionalities and features into the app that are disrupting the healthcare domain as we know it, for the better.
About IFAH
IFAH, International Forum on Advancements in Healthcare is a platform that organizes Healthcare events to bring like-minded people under a roof and deliver learning, networking and growth opportunities.
This platform was originally established to spread awareness for the leading digital health companies transforming Healthcare so that technologies have an even more comprehensive ability to better people's lives.
About Appinventiv
Appinventiv is a leading Healthcare mobile app development company serving many business verticals and domains with its world-class mobility solutions. The experts in the team have delivered 200+ projects to clients globally. Not only Shifa but numerous applications designed by the company have been recognized by many prestigious platforms, making them an expert in Healthcare app development among others.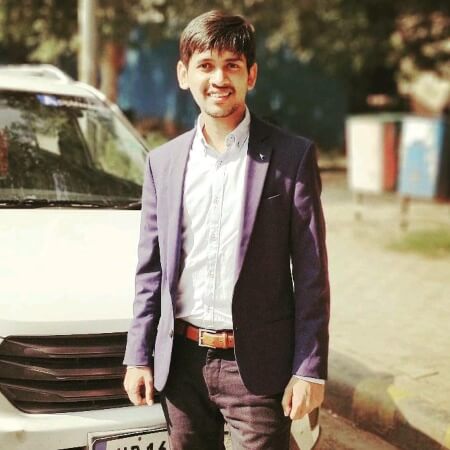 Marketing Communications Manager
Read more blogs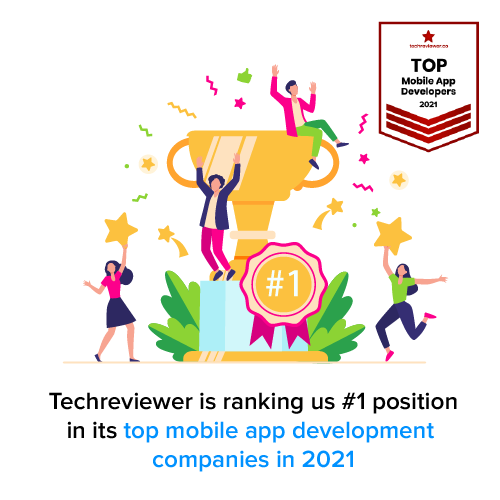 Techreviewer, the leading software development companies' review and rating website ranked Appinventiv number one position in their top mobile app development companies 2021 list. The agency compared some of the biggest names in the software development industry in its 2021 list. Within their list they gave Appinventiv a prominent name, validating how it is the…
Appinventiv Technologies
12 Mar 2021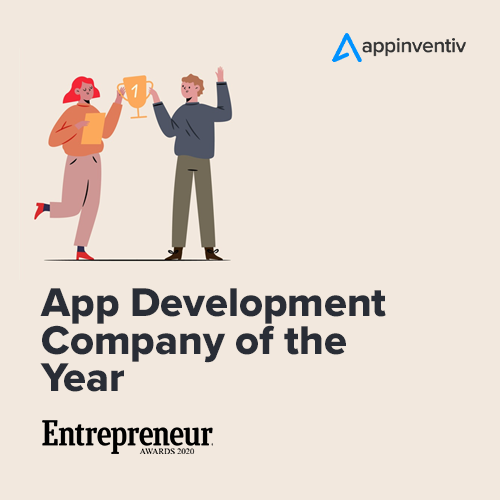 Entrepreneur.com recently awarded Appinventiv the title of 'App Development Company of the Year' in the India Digital Enabler Awards 2020. The award celebrated Appinventiv for playing an essential role in converting digital transformation ideas into digital-first products, enabling end-users and businesses to build a technology-driven future. The award is a validation that reinstated the progress…
Appinventiv Technologies
02 Feb 2021