Clutch has recognized Appinventiv among the top 24 leading mobile app development companies, globally. After recognizing the company as the top Android app developers and top iOS app developers in India, now the leading market analysis and reporting agency has ranked Appinventiv as the eminent leader in App Development, internationally as well.
Clutch analyzed 477 companies across six industries with quantitative and qualitative metrics, that were based on company's client reviews, market presence, and the ability to deliver high-quality services. The three factors that are the pillars of Appinventiv's mobile app development process.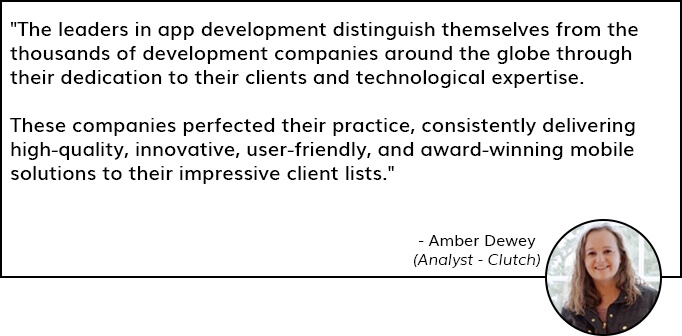 About Clutch
Clutch is a B2B research and ratings firm based in Washington, DC. It connects small and medium enterprises with their technology providers. Clutch ranks service providers on the basis of verified client reviews, services offered, work quality, and market presence.
Appinventiv's Work Process for iOS and Android App Development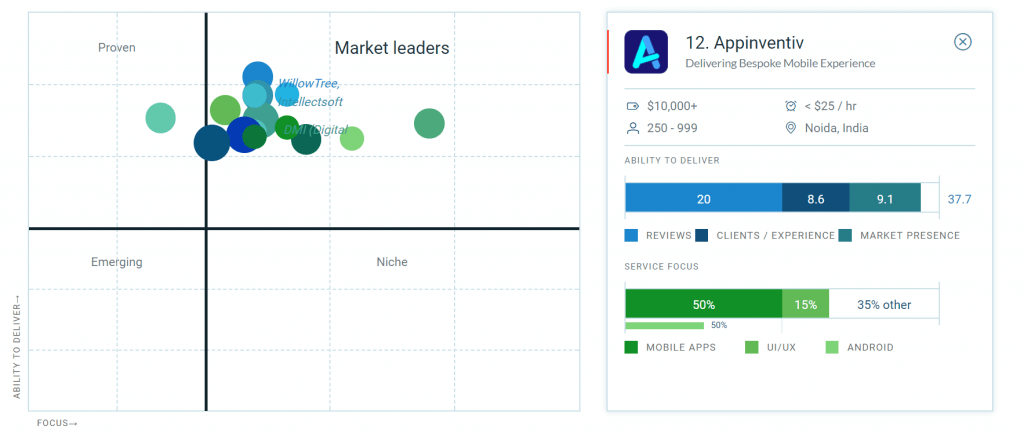 For iOS and Android app development, a greater focus is put on design, technical code, content, and security to create apps, which meet the stringent guidelines of Apple and Google Play Store. The discipline they follow in every process is what gets them accolades from renowned brands like Clutch.
The process that Appinventiv follows is not just acknowledged by these analysis bodies but also from the clients belonging to industries like Healthcare, On-Demand, Retail, and Entertainment, among others.
AppInventiv's skillset not just includes mobile app development, they also have an expertise in strategic planning, prototyping, quality assurance testing, web development, product designing, and cloud services.  The team is proficient in conducting project management, business analysis, UI/UX design, code development, app prototyping and strategy.
Client Reviews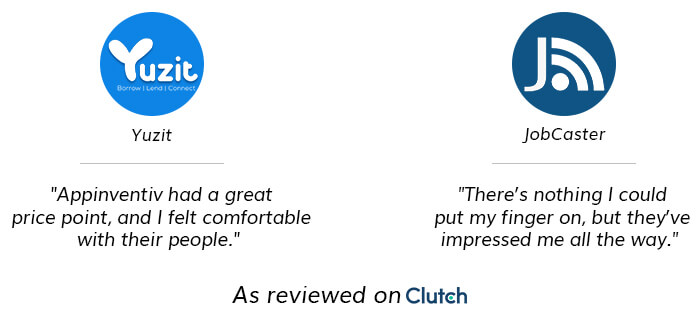 We always get overwhelmed when Clutch shares our clients reviews. We are utterly proud and honored to be ranked in the top among other top mobile app development companies globally. We are excited to continue following our approach of building the best mobile products for our clients.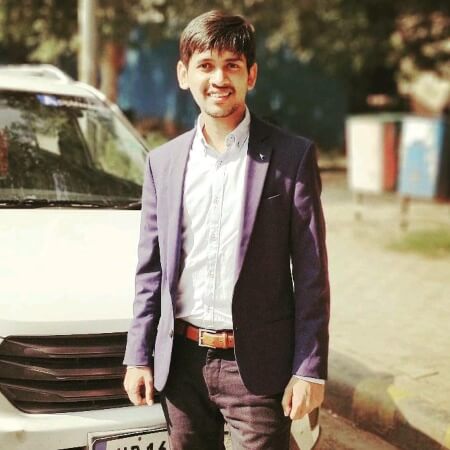 Marketing Communications Manager
Read more blogs
Appinventiv has been recognized as one of the Top Metaverse Development Service Firms in the list published by TrustFirms. The recognition has been awarded based on the organization's tremendous efforts that have significantly impacted the metaverse ecosystem. Appinventiv has been revolutionizing the Metaverse development industry in the United Arab Emirates with its innovative ideas, cutting-edge…
Appinventiv Technologies
21 Mar 2023
Appinventiv has been recently featured in the list of Top Mobile App Development Companies in UAE by iTRate. The organization has been featured due to its effective contribution to the region's software development and mobile app development space. Appinventiv has been revolutionizing the mobile app development in Abu Dhabi or UAE with innovative ideas, state-of-the-art…
Appinventiv Technologies
03 Oct 2022
Appinventiv is pleased to share with its clients, friends, and partners some great news - the company has been recognized by Superbcompanies as one of the leading software development companies in the USA. Appinventiv has been in the business since 2015 and from the very first day, each team member has done their best to…
Appinventiv Technologies
24 Aug 2022