Considering a mobile app for your retail business? As the mobile device penetration is rising rapidly, the population all across the world is also increasingly getting connected.
Today mobile app industry is growing rapidly, mostly because of younger generation. Mobile commerce has already taken off, thus, becoming a major opportunity for retail companies to drive revenue and enhance consumer interaction even at a bigger scale than right now.
According to Adobe's Digital Publishing Report for 2013, mobile users are responding positively on retail apps. Here're a few stats that we can consider:
– Today more than 50% of smartphone and tablet users will most likely pay for a mobile app by the next year.
– 45% of mobile owners are interested in using mobile apps instead of browsing over computer to search purchasing items.
– 55% of Tablet users are buyers; while 28% of smartphone users are passionate shoppers.
– 67% of mobile device shoppers use mobile apps from their favorite shops, according to them – it is strengthening their brand connection.
According to Deloitte latest Mobile Retailing research, by 2016 – smartphones, used as part of a shopping experience, could impact 17-21% of retail sales – a whopping $627-$752.
The same paper reveals that shoppers who use a retailer's dedicated mobile app are 21% more likely to convert while in the store.
You might be wondering – who's already succeeding at this mobile retail app changing-industry game? Brands like Starbucks, CVS Pharmacy, ValPak, Walgreens, Amazon and many others have adopted mobility to make their add value and revenue to their businesses. Mobile apps have helped them in adding value to their user's shopping experience and by highly supporting the purchase decision and facilitating pleasant client service.
Why Your Retail Business Needs a mobile app?
Let's take a look at a few reasons why every retailers should think about creating a mobile app in the near future – it includes growing revenue, value, attainability and being ahead of the digital game. The key reasons behind having a mobile app are:
– Today shoppers love useful mobile retail apps as it enhances user's experiences
– Building a mobile shopping app is relatively easy
– Many of their competitors already have one
And, if you have not decided yet, you are missing a very critical factor in your business.
Let's accelerate your retail business mobile strategy with AppInventiv
Being a leading mobile app development company, AppInventiv offers one-stop solution for all your mobile app development needs. We have helped several brands and companies in getting developed their performance-centric mobile apps, for both the major platforms iOS and Android.
With a team of 120+ mobility experts, who have expertise and experience in developing business-centric retail apps. AppInventiv offers comprehensive mobility solutions for developing bespoke smartphone and tablet apps, thus, catering to client's unique requirements.
With the growing popularity of smartphones and technology advancement, it has truly become essential for businesses to offer flawless mobile experiences to their clients.
Original published on Whatech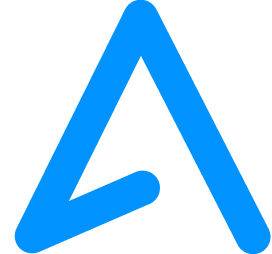 Read more blogs
Appinventiv has been recognized as one of the Top Metaverse Development Service Firms in the list published by TrustFirms. The recognition has been awarded based on the organization's tremendous efforts that have significantly impacted the metaverse ecosystem. Appinventiv has been revolutionizing the Metaverse development industry in the United Arab Emirates with its innovative ideas, cutting-edge…
Appinventiv Technologies
21 Mar 2023
Appinventiv has been recently featured in the list of Top Mobile App Development Companies in UAE by iTRate. The organization has been featured due to its effective contribution to the region's software development and mobile app development space. Appinventiv has been revolutionizing the mobile app development in Abu Dhabi or UAE with innovative ideas, state-of-the-art…
Appinventiv Technologies
03 Oct 2022
Appinventiv is pleased to share with its clients, friends, and partners some great news - the company has been recognized by Superbcompanies as one of the leading software development companies in the USA. Appinventiv has been in the business since 2015 and from the very first day, each team member has done their best to…
Appinventiv Technologies
24 Aug 2022