Appinventiv is pleased to share with its clients, friends, and partners some great news – the company has been recognized by Superbcompanies as one of the leading software development companies in the USA.
Appinventiv has been in the business since 2015 and from the very first day, each team member has done their best to provide each client with a high-end software solution as well as to contribute to the success of its own company. The fact that today Appinventiv is among the industry leaders is the result of the hard work of the whole team.
Being on the Superbcompanies list of the top software development companies is a great achievement for Appinventiv that motivates the team to keep on improving the rendered services and looking towards new horizons.
About Appinventiv
Appinventiv was established in 2015 with the aim to change the world and people's lives for the better with the help of technology and innovation. The company assists businesses and individuals with digital transformation and builds innovative and progressive software solutions.
Our software engineers have expertise across a wide range of domains including healthcare, education and eLearning, banking and finance, entertainment, tourism, social media, e-commerce, sports, real estate, and many more.
Among our clients, there are such well-known brands as Adidas, IKEA, KFC, Asian Bank, and others. Still, we strive to provide every client irrespective of their size and respectability with a scalable custom software development solution meeting their business needs.
Our range of software development services is rather wide and includes custom software development, API development, enterprise software development, software integration, CRM development, etc.
Reasons to entrust the development of your software to us:
Sky-high quality of the software products that we build;
Advanced tech stack;
The use of different development methodologies;
Software delivery in time;
Complete transparency.
About Superbcompanies
Superbcompanies is a reputable research platform using which businesses and individuals can find reliable service providers. It offers ratings of companies in the most diverse domains such as mobile development, web design, software testing, SEO, advertising, marketing, public relations, and many more. All the companies are unbiasedly assessed on the ground of multiple criteria and only those that are the cream of the crop get included in the ratings.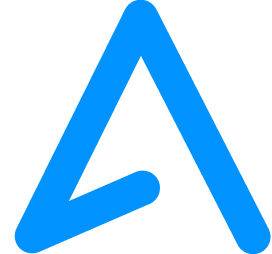 Read more blogs
Appinventiv has been recognized as one of the Top Metaverse Development Service Firms in the list published by TrustFirms. The recognition has been awarded based on the organization's tremendous efforts that have significantly impacted the metaverse ecosystem. Appinventiv has been revolutionizing the Metaverse development industry in the United Arab Emirates with its innovative ideas, cutting-edge…
Appinventiv Technologies
21 Mar 2023
Appinventiv has been recently featured in the list of Top Mobile App Development Companies in UAE by iTRate. The organization has been featured due to its effective contribution to the region's software development and mobile app development space. Appinventiv has been revolutionizing the mobile app development in Abu Dhabi or UAE with innovative ideas, state-of-the-art…
Appinventiv Technologies
03 Oct 2022
AppInventiv was spotlighted in an article published on AppFutura. Being one of the best marketplaces where mobile platform app developers can meet clients or companies that are looking for developers or app development companies to develop an app project, AppFutura is one of the most sought after companies in mobile space. The article detailed the…
Appinventiv Technologies
12 Jan 2022