Appinventiv has been recognized as one of the Top Metaverse Development Service Firms in the list published by TrustFirms. The recognition has been awarded based on the organization's tremendous efforts that have significantly impacted the metaverse ecosystem.
Appinventiv has been revolutionizing the Metaverse development industry in the United Arab Emirates with its innovative ideas, cutting-edge products, and unwavering commitment to providing a "human-digital" experience through the Metaverse.
With its dedication to excellence and a passion for pushing the boundaries of technology, Appinventiv has become a leader in the industry, setting a high standard for innovation and customer satisfaction.
As a leading provider of metaverse development services, we are dedicated to meeting clients' needs across multiple industries, assisting them in leveraging the unique opportunities presented by the virtual world of the Metaverse. Our team of professionals with years of expertise in blockchain, AI, Web 3 development, and AR/VR has the necessary skills and expertise to help our clients maximize the potential of this rapidly expanding space.
About Appinventiv
Appinventiv is a top metaverse development service provider and a software development company in the UAE, boasting a strong team of 800+ technological professionals. Here's how Appinventiv propels organizations across the world for digital disruption:
Developing Social Media Apps for the Metaverse
We offer a comprehensive range of metaverse social media development services to assist your organization in launching an immersive, next-generation metaverse. Our experienced metaverse developers are committed to creating a robust social media metaverse platform that provides users with meaningful social connections through vivid virtual experiences, revolutionizing the way people engage online. Our services include social media dApps, ecosystem migration, and 3D platform development, further tailored to meet your custom business requirements.
Metaverse Real Estate Development
We provide bespoke real estate metaverse development services to help you create and sell your virtual land in the virtual world. Whether it be the development of Non-Fungible Tokens (NFTs) for selling land or launching intriguing business themes, our services are tailored to your specific business requirements. Our reliable and efficient real estate solutions guarantee your user base the best possible virtual world experience.
Services for Integrating Metaverse
Our metaverse integration services provide a comprehensive suite of features and functionalities to enhance your 3D experience. Our team is well-versed in the integration of data, APIs, tools, DApps, and NFT marketplaces, all of which add value to your metaverse ecosystem. We are committed to delivering an immersive and feature-rich experience for your users, and our solutions resonate with efficiency and reliability.
Enduring Support
We understand the importance of maintaining open lines of communication with our clients. We are one of the leading mobile app development firms in Dubai that is committed to providing our clients with access to the right team of professionals and ensuring they receive timely and accurate responses. We are dedicated to providing our clients with the highest level of customer service.
About TrustFirms
TrustFirms is a well-known B2B research, ratings, and reviews website that finds top software services, marketing service providers, and IT service providers across a range of areas. The website rigorously evaluates the leading software development firms based on specific criteria to guarantee that the quality of ready-to-use IT services is always of the highest calibre. In this way, companies can easily find top mobile app developers who meet their needs.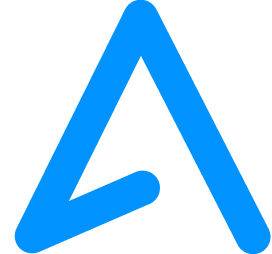 Read more blogs
Appinventiv has been recently featured in the list of Top Mobile App Development Companies in UAE by iTRate. The organization has been featured due to its effective contribution to the region's software development and mobile app development space. Appinventiv has been revolutionizing the mobile app development in Abu Dhabi or UAE with innovative ideas, state-of-the-art…
Appinventiv Technologies
03 Oct 2022
Appinventiv is pleased to share with its clients, friends, and partners some great news - the company has been recognized by Superbcompanies as one of the leading software development companies in the USA. Appinventiv has been in the business since 2015 and from the very first day, each team member has done their best to…
Appinventiv Technologies
24 Aug 2022
AppInventiv was spotlighted in an article published on AppFutura. Being one of the best marketplaces where mobile platform app developers can meet clients or companies that are looking for developers or app development companies to develop an app project, AppFutura is one of the most sought after companies in mobile space. The article detailed the…
Appinventiv Technologies
12 Jan 2022