The Manifest publishes reports analyzing opinions on two popular categories of mobile apps.

Why is Google Maps the leading navigation app? Who is using peer-to-peer (P2P) payment apps the most?
The Manifest, a B2B news and how-to site, sought to answer these questions and more in its recent survey reports analyzing popular categories of mobile apps. Appinventiv CEO and co-founder Sudeep Srivastava spoke with The Manifest about the data, offering industry insight and expertise for the reports.

For the report on P2P payment apps, The Manifest found that PayPal is far and beyond the most popular P2P payment app. Nearly three-fourths of respondents (73%) indicated that they use PayPal most. Venmo, the second-place finisher, was listed by 14% of respondents.
"PayPal is a big name, has been in the market a long time, so people trust it with their money," said Srivastava.
Since PayPal owns Venmo, the company's holding on the P2P payment apps market is strong.

The report also found that millennials not only use P2P payment apps more – they use the apps to pay for food and drinks more than other generations. Meanwhile, older generations use the apps to pay for physical objects (i.e. clothing or furniture) more frequently.
This indicates that younger users are potentially integrating P2P payment apps more into their daily lives, using the apps to pay back friends after brunch or happy hour.

The Manifest's report on navigation apps found Google Maps to be the most popular navigation app by a wide margin. Nearly 70% of respondents indicated they use Google Maps most frequently.
Despite Apple's iOS making up a nearly half of the United States' smartphone operating system market share, Apple Maps has failed to keep up.
"Apple Maps is still evolving and right now doesn't provide all the navigation," explained Srivastava.
Google Maps' massive data collection efforts, made possible by programs like Street View, has helped the service achieve a level of detail not found in its competitors.
For example, Google Maps features the outlines of buildings, footpaths, and more not found on most other map services.
These details allow Google to maintain a highly comprehensive and accurate set of directions.

Read Sudeep Srivastava's full commentary on The Manifest's peer-to-peer payment app survey report and navigation app survey report.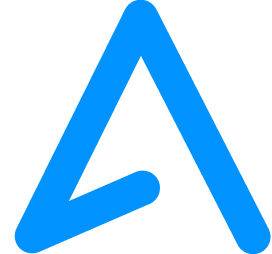 Read more blogs
Appinventiv has been recognized as one of the Top Metaverse Development Service Firms in the list published by TrustFirms. The recognition has been awarded based on the organization's tremendous efforts that have significantly impacted the metaverse ecosystem. Appinventiv has been revolutionizing the Metaverse development industry in the United Arab Emirates with its innovative ideas, cutting-edge…
Appinventiv Technologies
21 Mar 2023
Appinventiv has been recently featured in the list of Top Mobile App Development Companies in UAE by iTRate. The organization has been featured due to its effective contribution to the region's software development and mobile app development space. Appinventiv has been revolutionizing the mobile app development in Abu Dhabi or UAE with innovative ideas, state-of-the-art…
Appinventiv Technologies
03 Oct 2022
Appinventiv is pleased to share with its clients, friends, and partners some great news - the company has been recognized by Superbcompanies as one of the leading software development companies in the USA. Appinventiv has been in the business since 2015 and from the very first day, each team member has done their best to…
Appinventiv Technologies
24 Aug 2022