Rapidly, Android has become the fastest growing operating system in world of smart phones tablets. And, the platform is becoming more popular with its every update. Its versatility, user- friendliness vulnerability and flexibility has made it more favourite platform among smartphone and tablet users.
AppInventiv is a world-class Android app Development Company, which is known for offering business-centric and market-centric android application development services. Our dexterous and experienced team of Android App Developers does deep research and in-depth analysis to meet our client's business requirements and goals.
By leveraging wide range of tools and technologies, we at AppInventiv have created optimized and user-centric mobile apps, which are ground-breaking, robust, scalable and supports almost every android device. Till date, we have served many clients across the worldwide and has successfully met their expectations and business goals.
Our experienced and expert team is efficient and have the knowledge of all the latest android release invents, thus creating profitable Android apps.
Appinventiv, being an award-winning Android App Development Company has delivered hundreds of custom Android apps to its clients across the world. Since our inception, we have been developing Android app for Smartphones & tablets.
Our team of Android app developers have wide industry experience in Android apps development and are skilled at comprehensive life cycle development of projects, right from the ideation to the launch of the mobile apps.
With working on the various versions of Android operating system that supports huge number of screen resolutions, AppInventiv team is highly experienced and expert at developing Android development solutions.
We have worked with clients across the world and have built numerous top-ranking Android apps. We analyse, conceptualize, design, develop, test and deploy as per our client's requirements.
We are known for meeting industry standards and:
Confidentiality & Security of information & Data
Analysing and properly understanding app development idea
Proper Research & analysis of app ideas
Experienced and Expert App developers
Client-centric approach and processes
Defined and user-friendly mobile apps
Delivering qualitative development process
Here're are e few points that will help you know why you should choose AppInventiv as your Android app development partner:
ISO 9001:2008 Certified Company
120+ dexterous mobile app developers
200+ clients across the world
Served 97+ countries
30+ Industries Served
Among the top-ranked companies on top-notch portals including AppFutura Leveraging a wide range of Industries through our Android app development services.
Having developed Android applications for numerous industries, our highly professional and efficient team of Android app developers are best known for utilizing the vast scope of Android. We have built numerous Android apps for various domains including:
Retail
Finance
Entertainment
Business
Healthcare
Wearable
E-commerce
Enterprise
Travel and map
Augmented & Virtual Reality
Being one of the leading Android app development companies, we have successfully delivered hundreds of performance-centric Android apps on various Operating Systems right from the Android ICS, Android Lollipop, Android KitKat to the latest Android Marshmallow. Bestowed with a team of proficient mobile strategists, UX/UI designers, analysts, developers and testers who are known for providing high-end Android app development services.
We have team of skilled Android app developers who know how to meet industry standards and address the rapidly changing business and technology, thus meeting strategic business objectives.
What Can We Do For You?
AppInventiv offers reliable, scalable and cost effective android app development services. To meet our client's business goals, our proficient team provides client-centric and business-centric solutions.
By leveraging its acute knowledge, deep expertise, impelling abilities and proficiency in developing android apps, we have delivered some top-rated android apps that helped our clients in generating value and revenue, both. We are developing apps on almost every android OS versions, we are expert in developing Android apps.
If you have an App Idea to get build. Share it with us and get your idea get implemented in the way you want.
Be it a market-centric or enterprise app, we have expertise and experience in building high-end and quality-packed Android apps at a competitive price.
Original published on Whatech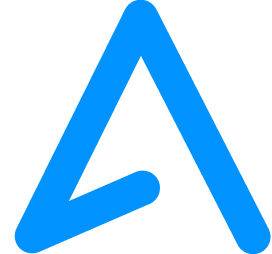 Read more blogs
Appinventiv has been recently featured in the list of Top Mobile App Development Companies in UAE by iTRate. The organization has been featured due to its effective contribution to the region's software development and mobile app development space. Appinventiv has been revolutionizing the mobile app development segment in the UAE with innovative ideas, state-of-the-art products,…
Appinventiv Technologies
03 Oct 2022
Appinventiv is pleased to share with its clients, friends, and partners some great news - the company has been recognized by Superbcompanies as one of the leading software development companies in the USA. Appinventiv has been in the business since 2015 and from the very first day, each team member has done their best to…
Appinventiv Technologies
24 Aug 2022
AppInventiv was spotlighted in an article published on AppFutura. Being one of the best marketplaces where mobile platform app developers can meet clients or companies that are looking for developers or app development companies to develop an app project, AppFutura is one of the most sought after companies in mobile space. The article detailed the…
Appinventiv Technologies
12 Jan 2022