Airbnb's Concept: Business Model & Revenue Source
November 6, 2018
2. min read
Last update on:
July 16, 2020
So, What is Airbnb and how does it work?
Airbnb is an online facility that connects travelers to local hosts of cities all over the world. It lets travellers find a home like place in a foreign city in exchange of rent and it lets hosts give their home in exchange of rent. This is a unique service that Airbnb has come up with.
Airbnb business concept was born when founders Joe Gebbia and Brian Chesky moved from New York and wanted to earn some money to make ends meet. They soon noticed the city hotels being full. The city of flooded with tourists due to an event. They found an opportunity in this situation.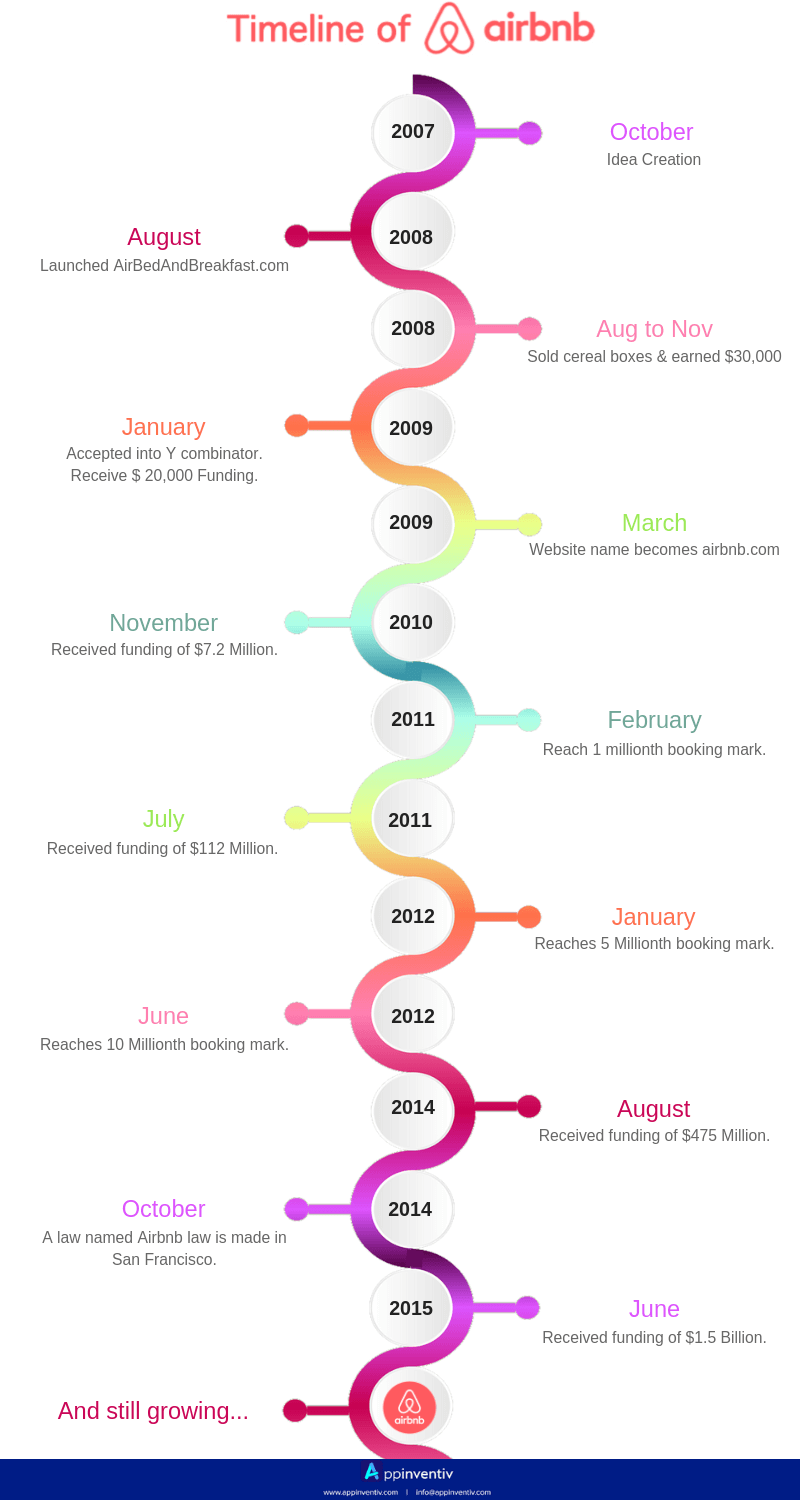 Soon they bought airbeds and set up a place for tourists to relax and have breakfast. This plan continued until Nathan Blecharczyk joined the group. The trio worked towards perfectionist the Airbnb platform.
In this article we will discuss- how Airbnb works, why Airbnb works, what is Airbnb business model and Airbnb platform.
Airbnb Founders, Funding and Facts
Founders: Joe Gebbia, Brian Chesky and Nathan Blecharczyk
Airbnb valuation: $31 billion
Funding received: $4.4 billion
Headquarters: San Francisco, California, United States
Nations: 190+
Individuals staying regularly: 1,40,000+
Served: 35 million visitors
Value Proposition
Lets travelers stay in a homely environment in a foreign place.

The stays are usually cheaper than hotels which is great for travelers on budget.

The Airbnb website gives the opportunity to browse through numerous living spaces before choosing one.

Travelers get the option of rating and giving feedback.

This same option is given to the hosts as well and they also choose who can stay at their homes.

Airbnb provides insurance to the listed houses.
What is Airbnb business model?
Airbnb business model is an aggregator business model just like Uber and OYO. They don't have the business model like hotels such as Hilton and Marriott. Just like Grubhub's business model, Airbnb also runs with the help of an online platform that connect each component in the model. Airbnb's biggest assets are the individuals and the hosts who are the key components in the Airbnb process. Unlike big hotels, Airbnb has minimum cost and doesn't need huge capital.
Airbnb acts as a platform for hosts and travelers. Hosts can put up their property for stay and if someone wishes to stay there, the hosts get rent in exchange. The individuals who stay at Airbnb get a completely different experience by staying close to the locals.
Airbnb has photographers who take high definition shots of the properties which lets the travelers choose from the real looking places and make the right choice.
How Airbnb works?
Airbnb process consists of five step:
Step1:
The hosts list their properties on the Airbnb website along with the necessary facilities they will be providing such as WiFi, meals, number of bedrooms, etc.
Step 2:
Then the photographers are sent by Airbnb to click high definition photographs of the place which are uploaded on the website.
Step 3:
Travelers then browse through and choose the property of their choice to stay at. They also choose the dates, days of stay and number of guests before making payments.
Step 4:
The host approves the stay then the payment is made which also includes some extra charges.
Step 5:
Once the stay is over, the host is paid by Airbnb after deducting the commission fee.
Airbnb Revenue Model
The revenue model of Airbnb consists of fee that is charged from the hosts and the travelers which is somewhat similar to the Postmates revenue model. Postmates also earns through fees. The Airbnb revenue model runs on the listings and the stays. Airbnb offers a platform where these listings and bookings are made and this is where Airbnb earns from. Airbnb revenue comes from two major sources:
Commission from hosts:


Everytime someone chooses a host's property and makes payment, Airbnb takes 10% of the payment amount as commission. This is one of the components of Airbnb fee structure.

Transaction fee from travelers:


When travelers make payment for stay they are charged a 3% fee for transaction. This amount adds to the Airbnb revenue.
Airbnb Market Segmentation
So far we have learned what is Airbnb and how does it work. Now let's take a look at the Airbnb market segmentation:
Hosts:
Hosts are those people who list their spare places on the website which, if booked, will give hosts rent in exchange.

Hosts have the liberty to accept or reject the travellers by reading the reviews from other hosts.

They can list their property with the facilities they will be providing along with the rent, check-in and check-out time.
Travellers:
Travellers are those who book the living space from hosts on rent.

They have the option to filter the search as per their needs and want. They can set the rent amount range, basic amenities they will need and the number of guests.

They can book by paying the amount online. This is said to be the most hassle free booking.
Photographers:
Since the Airbnb business model has physical living spaces which Airbnb or the guests can't reach themselves, Airbnb hires freelance photographers to click high definition pictures of the property.

The best quality photographs that get the most bookings are paid by Airbnb.
Airbnb Cost Structure
The Airbnb cost structure has three main costs involved. These are:
Salary to the permanent employees:

Anyone who is working in the physical office of Airbnb has to be paid monthly salary and other amounts as a part of salary.

Technological set up and running cost:

The cost incurred to set up the technology to run the business such as the website, servers, etc. are to be paid by Airbnb. Also, they have to pay the cost of running the business such as electric bills and other small rents etc.

Payment to freelance photographers:

Airbnb has hired freelance photographers to click best quality picture for the website. For this service, Airbnb has to pay the photographers the decided amount.
Why Airbnb works: Key Problems and Solutions
No business concept is perfect, there are always some problems but it is how you solve it that makes the business successful. Airbnb business concept is no different. They have faced some issues which they solved quite smartly. We will look at two of the biggest problems that Airbnb business plan faced:
Trust issues:


Trust was the biggest issue that the hosts and the traveller faced while using Airbnb. For the hosts, it was a skeptical step to give their house to any stranger to live in and travelers felt the same sharing a place with complete strangers. However, Airbnb has a verification process that is going to verify the hosts as well as the travelers.




Airbnb has also added the feature for travelers and hosts to connect their social media profile to this platform for better transparency.

Traveler retention:
For any business retention is quite important since the existing customers highly contribute to the growth of business. Time to time offers, discounts, credits, etc for travelers were added to the Airbnb business plan to give effect to traveler retention.
Competition:


Ever since Airbnb launched it has only seen good growth. But good growth brings competition of its own. Many websites have completely copied the Airbnb business plan and the Airbnb cost structure. Even though Airbnb has become a renowned brand now they are constantly working to differentiate themselves from the others.
The Future of Airbnb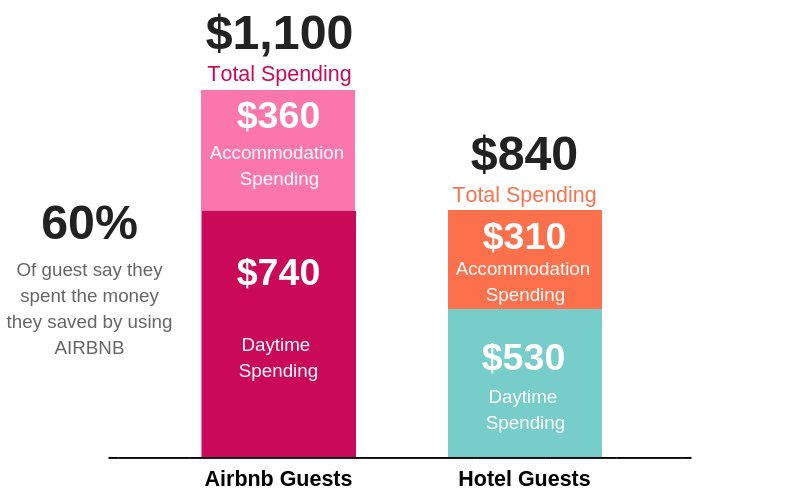 Airbnb was never a billion dollar company, it has come a long way since AirBed and Breakfast. In the past years, Airbnb has continuously changed and modified its business model and website. The website was the only way to make the bookings but now they have expanded to apps.
With the rise in use of apps, mobile app development agencies have started getting more and more projects from businesses. Actually the businesses are turned into mobile apps since the mobile app development cost is not that high anymore.
It is seen that Airbnb guests have higher daytime spending ($740) than the hotel guests ($530). 60% of these guests at Airbnb say that they spend the money they save from Airbnb. This increases the overall spending of Airbnb guests contributing to the economy of the place.
With this, Airbnb wants to take over the hotel business and become better at providing services than hotels. They are aiming at serving 1 billion travelers annually. And this can be done by adding more and more cities to the list.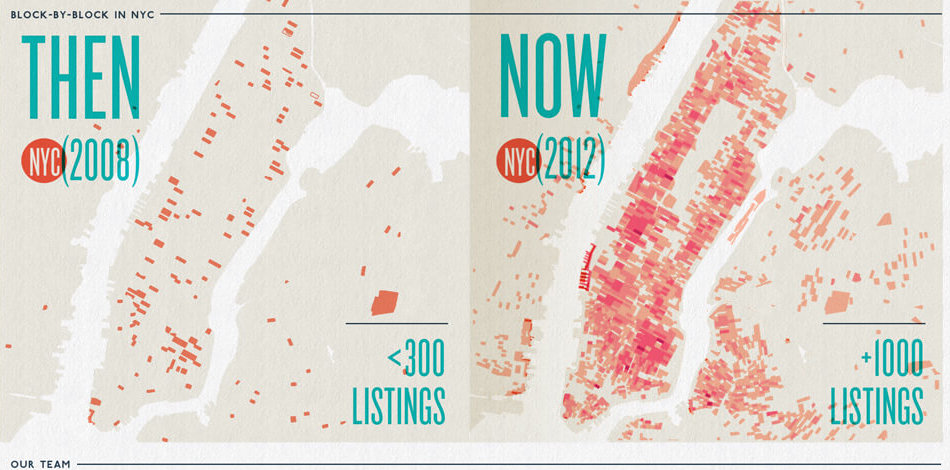 Here are some of the changes that Airbnb wants to make in the near future:
New property types.

Airbnb is going to add four new types of property for the travelers such as vacation home, unique, B&B and boutiques. This is an addition to the previous home types such as entire home, private room and shared space.

New tiers.

In this section Airbnb is going to add Airbnb plus which is going to have verified hosts and guests. This step has been taken to make sure the guests and hosts get what they have agreed for.

Airbnb collection.

They will also be adding new types of home for every occasion. These types will include social gatherings, weddings, honeymoons, etc.

Investing back in the business.

Airbnb wants to improve the existing business plan and want to redesign the Airbnb fee structure as well. They will be improving the Superhost programme.
This was our take on Airbnb's business model. If you enjoyed this blog, we have discussed more business models on our official blog of Appinventiv.
In search for strategic sessions?.
Let us understand your business thoroughly and help you
strategies your digital product..
Related Articles: