AppFutura recently surveyed the top mobile app development companies based on their experience, performance and client feedbacks and shared the list of Top App Developers in New York 2018.  And we are happy to announce that Appinventiv, is holding the No. 1 position.
Want to see which all other mobile app development companies landed into this list? Check here –  List of Top Mobile App Developers in New York 2018 by AppFutura.
This is not the first time we have been recognized for our continual efforts, boundless passion and desire for innovation. In the past 3 years, we have been appreciated by a number of B2B research and revenue platforms like CIO Reviews, Clutch, Good Firms, and AppFutura as a brand that offers innovative, user-friendly and scalable mobility solutions.
Besides, we are also considered as the first-choice by the business leaders to get impeccable mobile app development services. This is more often because of our experience of developing 500+ 'top-grossing' Android and iOS applications and exposure to business verticals like healthcare, retail, enterprise, finance, and travel to name a few.
We believe in embracing technology and take pride in announcing that we have set a benchmark in the mobile industry with our 'out-of-the-box' efforts and contribution. This can be validated from what our clients say about us and our app development services: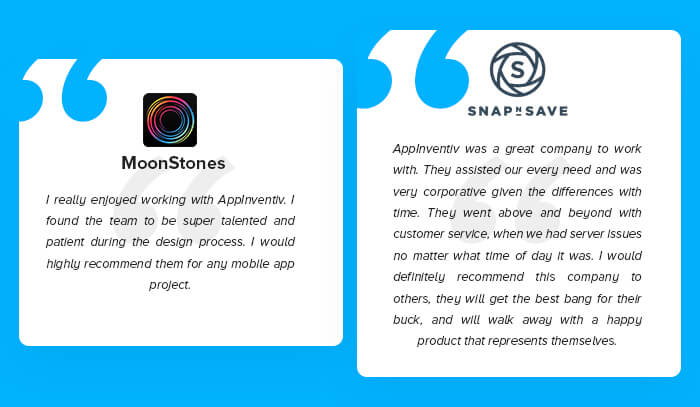 We feel exhilarated with these constant achievements and are hopeful to remain in the limelight of the mobile industry – focusing on delivering top-quality mobile app development services to the clientele globally.
To get a glimpse of our work, have a look at our Portfolio.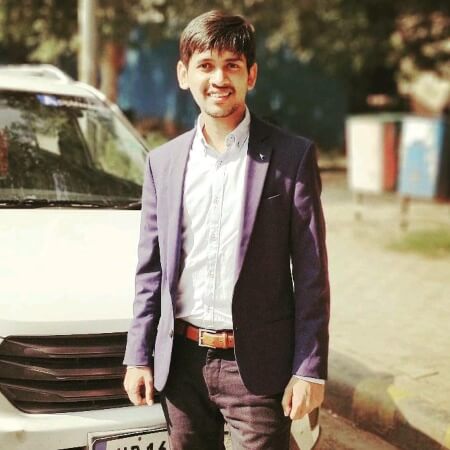 Marketing Communications Manager
Read more blogs
AppInventiv was spotlighted in an article published on AppFutura. Being one of the best marketplaces where mobile platform app developers can meet clients or companies that are looking for developers or app development companies to develop an app project, AppFutura is one of the most sought after companies in mobile space. The article detailed the…
Appinventiv Technologies
12 Jan 2022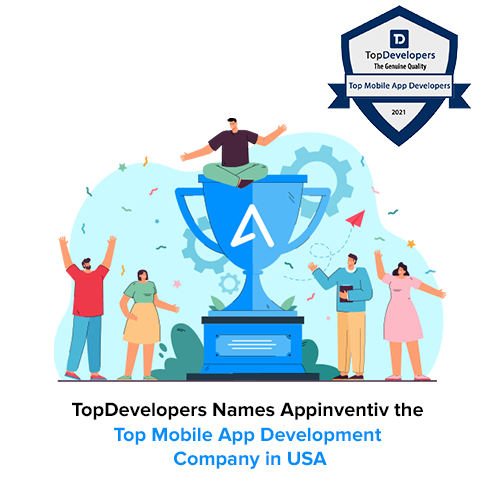 Having a scalable and high-functioning mobile app will not only expand your business but will also increase the level of customer experience. At Appinventiv, we understand the importance of creating exceptional mobile experience for our clients across USA which would help them to race past their competitors. We aim at solving their problems by transforming…
Appinventiv Technologies
07 May 2021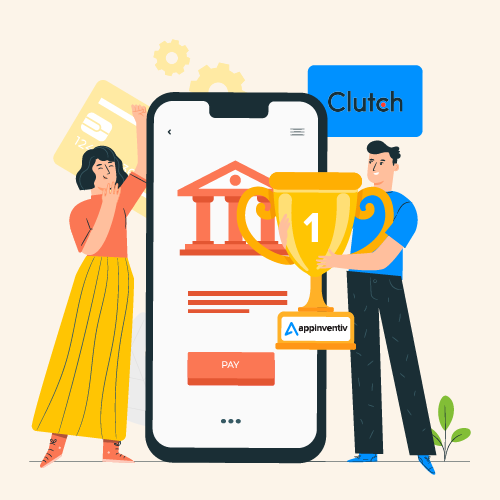 In a recent report, Clutch has recognized Appinventiv as the top Fintech app development company. The leading B2B digital solution providers' rating and review website recently compared all the Fintech development agencies active on the platform against factors like range of services, service quality, and client feedback, etc and found Appinventiv to be the best…