Appinventiv Technologies is a well established mobile app development in the IT market and was founded in 2014 with a strong vision of delivering high-end app design and development services. In an array of four years, they have augmented with customer-centric vibrant apps. The headquarters of the firm is in Noida, India and has global offices in New York, Germany, France, and London representing a team of 250+ app designers, developers, testers, and project heads.
Appinventiv Technologies helps various start-ups, brands, and individuals by providing a wide range of services like mobile app consultancy, UI/UX designing and developing apps for Android, IoT, iPhone, iPad, Chabot, Blockchain.
The firm gains a competitive advantage by suggesting its clients the best mobile app platforms required for specific applications and help them with crafting a roadmap for their successful app venture. They thoroughly concentrate on building apps apt to the changing future of the mobile application industry. The experts of the organization consistently perform various experiments with the latest technologies to come up with pioneering apps resolving the clients' business difficulties. The unmatched excellence of  Appinventiv in the arena of mobile apps will soon place it on the list of Top App Development Companies in India at GoodFirms.
Here is the scorecard earned by Appinventiv for its remarkable mobile app development services in India at GoodFirms:

GoodFirms helps various service seekers in finding a most compatible partner as per their unique IT service requirements. To get listed with its legitimate research the company must qualify on three important evaluation criteria – Quality, Reliability, and Ability. These 3 vital criteria are further divided into Customer Satisfaction Rate, Market Penetration in the relevant industry, the affluence of Experience earned, and the Quality of Deliverables.
Appinventiv focuses on surging app count in Google Play Store and takes proactive measures for client retention by offering efficient after sales services like post-launch Android app management, execute new updates, remove bugs and make the applications easy to navigate. It helps clients in choosing the best OS version and type of device for launching a mobile app by executing advance research and analyzing the current crowd trend on Google play store.
One of the important elements of android app development is to research crowded Google Play Store which helps clients in deciding the best OS version and device for launching the app. Such diligent progress in crafting marvelous Android apps will soon ensure a place for innovating organization in the list of Top Android App Developers at GoodFirms.
The research at GoodFirms states that 85% of the company's total business is generated from small and medium businesses wherein they focus on industries like advertising & marketing, designing, utilities, and business services. Appinventiv is also actively providing IoT development services by associating big data and machine learning technologies to shape market-ready IoT solutions. The group has a combination of required skills and adaptive approach for bringing forth apps that are safe to use. The passion for crafting innovative scrum has made sure for the firms' arrival on the list of Best IoT Companies at GoodFirms.
Here's a sneak-peek into a rave review received by Appinventiv at GoodFirms for its mobile app development services: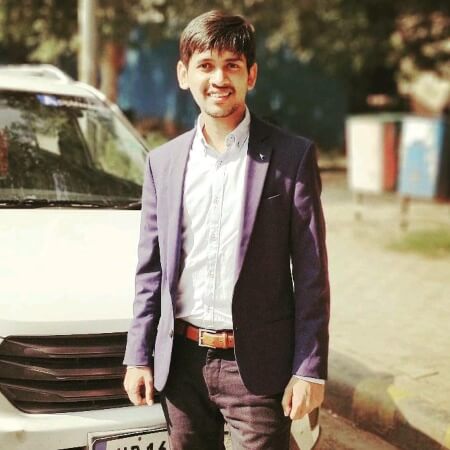 Marketing Communications Manager
Read more blogs
AppInventiv was spotlighted in an article published on AppFutura. Being one of the best marketplaces where mobile platform app developers can meet clients or companies that are looking for developers or app development companies to develop an app project, AppFutura is one of the most sought after companies in mobile space. The article detailed the…
Appinventiv Technologies
12 Jan 2022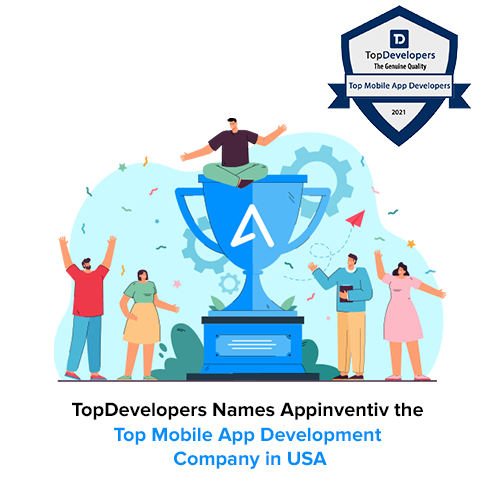 Having a scalable and high-functioning mobile app will not only expand your business but will also increase the level of customer experience. At Appinventiv, we understand the importance of creating exceptional mobile experience for our clients across USA which would help them to race past their competitors. We aim at solving their problems by transforming…
Appinventiv Technologies
07 May 2021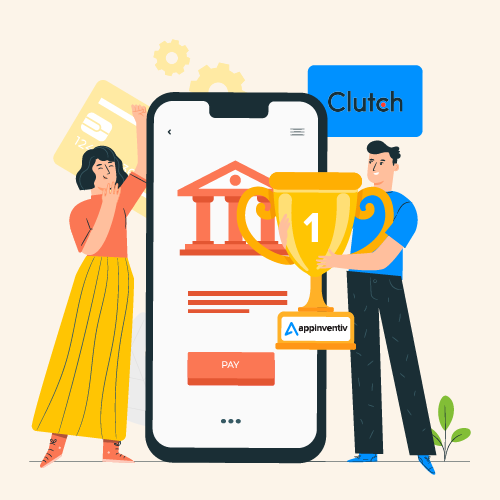 In a recent report, Clutch has recognized Appinventiv as the top Fintech app development company. The leading B2B digital solution providers' rating and review website recently compared all the Fintech development agencies active on the platform against factors like range of services, service quality, and client feedback, etc and found Appinventiv to be the best…