Appinventiv has been recently featured in the list of Top Mobile App Development Companies in UAE by iTRate. The organization has been featured due to its effective contribution to the region's software development and mobile app development space.
Appinventiv has been revolutionizing the mobile app development in Abu Dhabi or UAE with innovative ideas, state-of-the-art products, and its relentless pursuit to offer a "human-digital" experience through mobile apps.
Appinventiv stands tall among all the mobile app developers in UAE with its exemplary services, reshaping the business radar of the clients by building apps based on best-in-class architecture that strictly follows international quality standards.
Some of the top brands Appinventiv has aided to improve their digital presence and achieve tremendous results in the Middle East include KFC, Pizza Hut, IKEA, and Adidas. Appinventiv is renowned mobile app development company in Qatar as well and has also worked with the Government  of Qatar to create a one-stop web solution for the officials to interact with the netizens.
About Appinventiv:
With a strong base of 800+ technology experts, Appinventiv is a leading software development company in UAE. Here's how Appinventiv helps businesses cover their digital transformation journey:
Funding and investments
In the course of almost a decade-long journey, Appinventiv has helped multiple startup clients raise investments for their businesses collectively of over $950 million.
Flexible engagement models
Appinventiv offers flexible engagement models that meet the exact requirements of its clients. Whether they need a fixed budget model, time and material model, or a full dedicated development team, we cover all needs.
Constant support
Being among the top companies for mobile application development in Dubai, Appinventiv keeps its communication channels open 24×7 for clients. We ensure that they are connected with the right team of experts and get the right solutions on time.
About iTRate:
iTRate is a renowned B2B research, ratings, and reviews website that identifies leading IT and marketing service providers and software services in various categories. The website vets the top software development companies thoroughly on strict parameters to ensure that the quality of ready-to-use IT services is always top-notch. This way, businesses can conveniently seek top mobile app developers as per their requirements.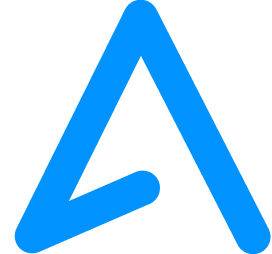 Read more blogs
Appinvenitv, a one-stop digital engineering team of 1500+ mobility engineers, has been serving its global clientele to unlock the power of digital transformation on the pillars of state-of-the-art cloud technologies like AWS. The organization is actively strengthening its cloud expertise to become the leader in helping its clients better manage their administration, streamline operations &…
Shrikant Srivastava
23 Nov 2023
Appinventiv has been recognized as one of the Top Metaverse Development Service Firms in the list published by TrustFirms. The recognition has been awarded based on the organization's tremendous efforts that have significantly impacted the metaverse ecosystem. Appinventiv has been revolutionizing the Metaverse development industry in the United Arab Emirates with its innovative ideas, cutting-edge…
Appinventiv Technologies
21 Mar 2023
Appinventiv is pleased to share with its clients, friends, and partners some great news - the company has been recognized by Superbcompanies as one of the leading software development companies in the USA. Appinventiv has been in the business since 2015 and from the very first day, each team member has done their best to…
Appinventiv Technologies
24 Aug 2022