AppInventiv was handpicked by Google to attend the Design Sprint Workshop in New Delhi on September 15th, 2017. Google trained us to assess and incorporate user experience feedback in app design and development in the full-day workshop. Through the Design Sprint workshops, Google aims to mentor potential leaders in app development industry, to combine their Design Thinking and Agile framework to create more risk-free products for clients- products that have been designed, prototyped, tested and revised at every stage to ensure success at launch time.
How Google Started its Engagement with AppInventiv
From amongst upcoming app developers in the nation, Google identified AppInventiv to be its training partner. We are honoured to be given the privilege and look forward to a stronger collaboration and working opportunities with Google.
The Google team discussed at length the processes and design tools that we currently deploy for development. They encouraged us to express the challenges we face with Material Design. Thereafter, we were told how the Design Sprint workshop would benefit us.
Our Experience at the Design Sprint Workshop
Design Sprint is not news for us; AppInventiv has been routinely deploying the methodology to generate cutting-edge apps. But for the uninitiated, Design Sprints enable app developers to quickly ideate, prototype and validate a new design idea.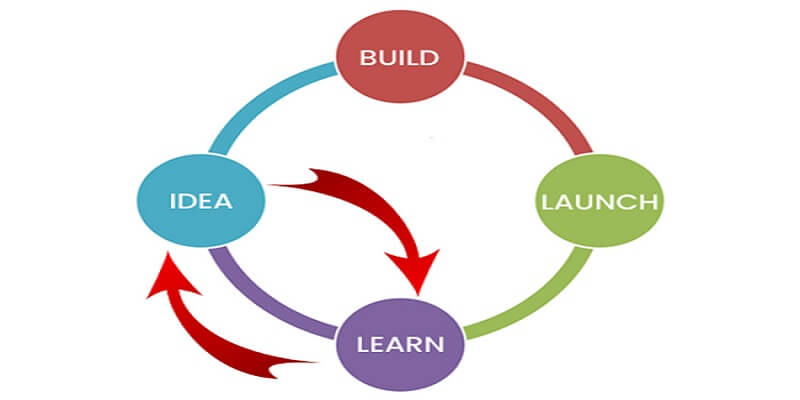 In a few hours, Google was able to give actionable insights about how users interact with an app from start to finish and how the user experience can be enhanced using Sprints. Let us walk you through the Design Sprint workshop and give a glimpse of the valuable knowledge we gained.
A basic Design sprint is made up of 5 stages- Understand, Sketch, Decide, Prototype and Validate. The framework supports divergent and divergent thinking.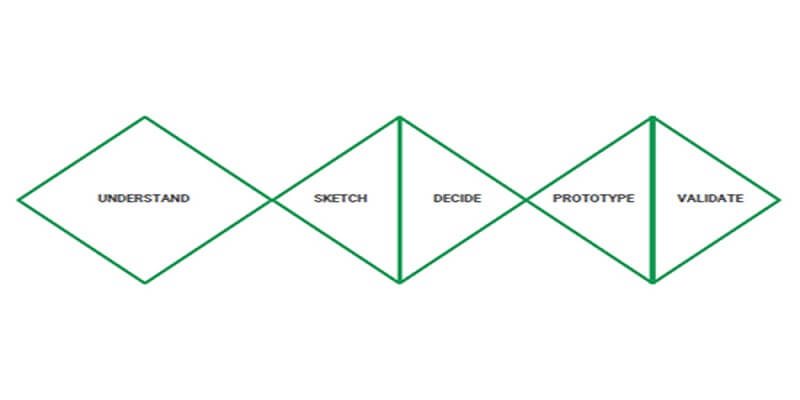 Cross-functional Teams
Design is not an individual sport. to that end, we leverage the sprints to include all points of view, and align around a new solution. AppInventiv's team included Prateek (the Leader), Shivam (the Problem Solver) and Shrikant (the Techie Wizard). To get a 360 degree view of the challenge, the teams should evaluate all angles- feasibility, desirability and profitability- of each solution.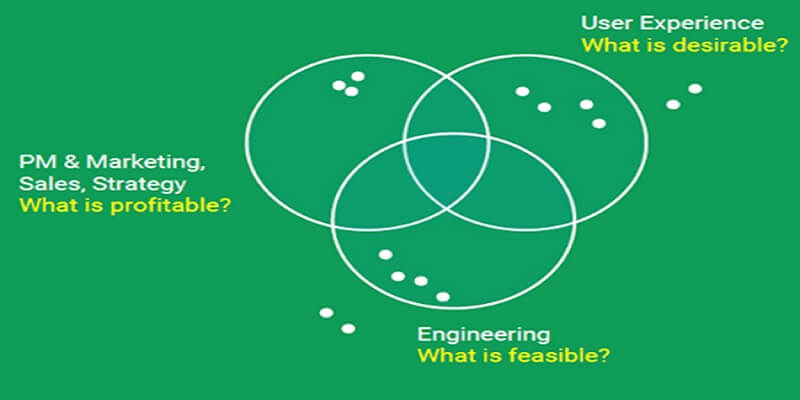 Ice Breaker
The first stage was the Icebreaker for acquainting the team members. Team members were given a minute to sketch a superhero they related to. They were told to imagine a superpower that they bring to the team.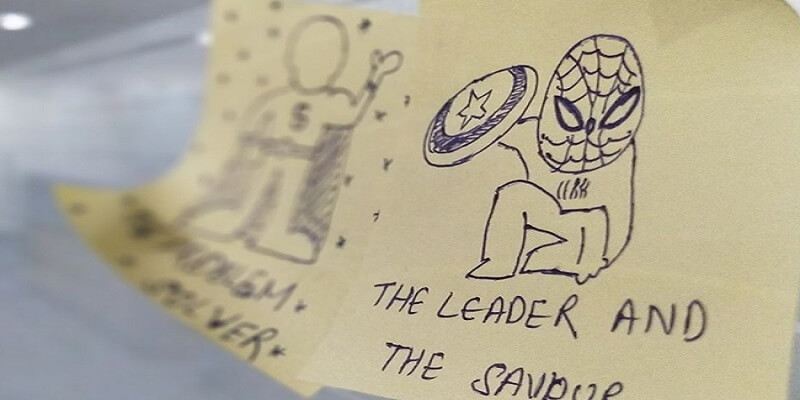 Our challenge for the Sprint was to design an app to help connect professionals to qualified mentors, with concepts to be implemented in the next two quarters. The deliverable was to generate a broad range of ideas in a sketch form.
Lightning Talks
Team introductions were followed by inspirational lightning talks where the challenge was discussed and existing solutions were rehashed. The trainers encouraged us to keep focus on the goat at hand and devise solutions that work. This type of enlightenment is critical for a successful Sprint.
How- Might-We (HMW)
In this stage, team members wrote down their How Might We's. We had to identify the right opportunities (how); the solutions (might); and the method to reach the solution (we). We applied UX processes such as user interviews, customer journey mapping to discover user personas, needs and motivations. We were told to be succinct; write one idea per note; and not write too broad or too narrow HMWs.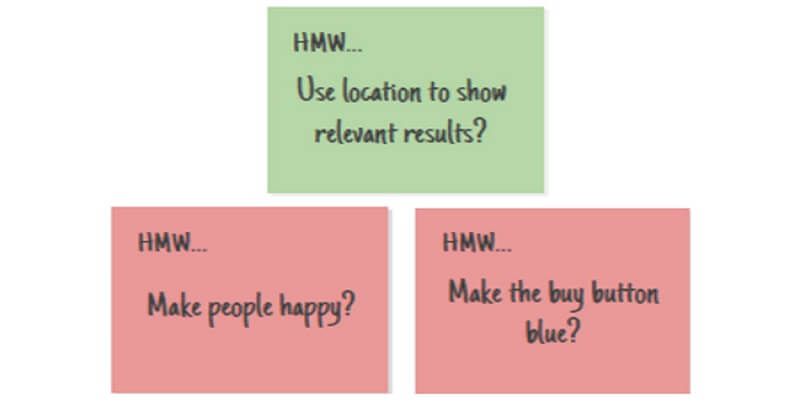 User Interviews
One of the other team member become the user for us and we interviewed them to understand the challenges and HMW.
Affinity Mapping
Geared with our new knowledge about our users, we converged as a team and put together our individual HMWs. We created an affinity Map by grouping them into different categories. Members voted for their 3 favorites using a Dot.
Crazy 8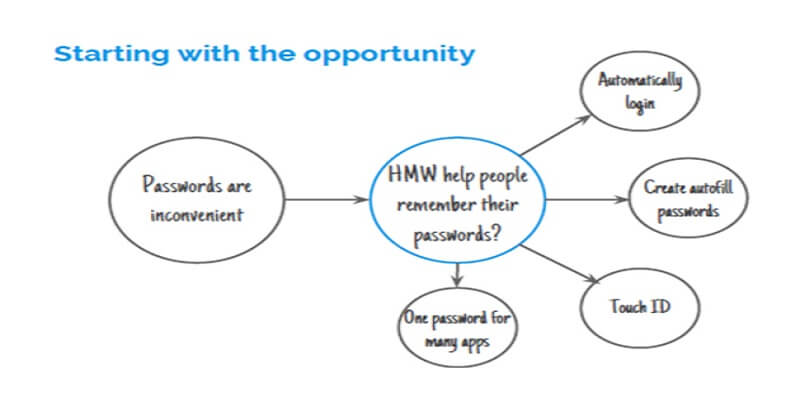 By now, our challenge was quite clear and our mind was bubbling with solutions. Then, our mentor told that each individual had to sketch 8 good UI solutions in a time limit.
Voting
Next, we shared our Crazy 8's with each other and explained why our screen was the perfect solution for the problem. We again used dot voting and decided the clear favorites. As a team, we had been able to decide a prototype most of us thought would do the task.
Prototyping and Validating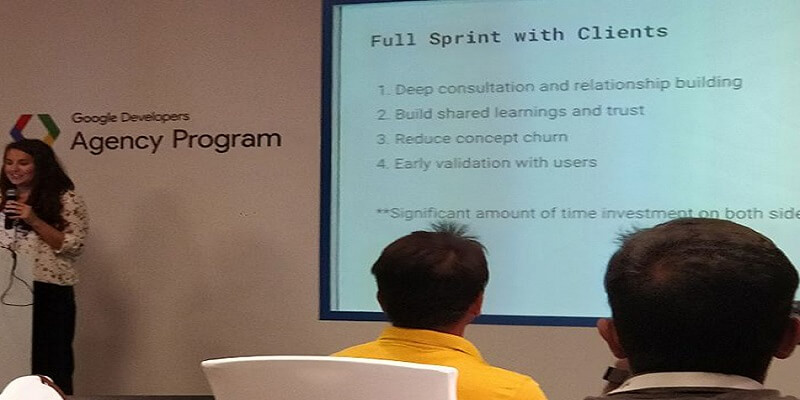 These two stages were given a quick walk-through as we were dealing with a hypothetical challenge.
Product Vision Process
Google explained the product vision process followed in their Innovation department. They create two teams- Team 1 works on short-term vision and Team 2 works on long-term vision. the teams work in conjunction and keep aligning their goals to facilitate mutual satisfaction.
Facilitation Mindset to develop Design Thinking in Teams
The trainers talked about doable measures that a Sprint master can use for developing Design Thinking mindset among team members. They were of the view that if all members are on the same wavelength, they could produce better results in lesser time.
Some ways in which a Sprint Master can develop the Facilitation Mindset are:
1. Develop helicopter thinking
2. Stay neutral on the content; focus on the process
3. Watch the group as a whole
4. Detect gap opportunities and insight
5. Expect the unexpected
6. Encourage questioning
7. Respond, not react to negative situations
8. Crowd source and create leaders around you
A discussion on the challenges faced in onboarding new users to an app
We had a productive discussion on the challenges vendors face with onboarding new users in the apps. The trainers talked about the common mistakes that app makers commit that reduces engagement and retention rates among new users drastically. Only 30% times app onboarding is successful and 70% times, users abandon the app as the onboarding process is either too difficult or has a sharp learning curve.
We got actionable suggestions that we plan to incorporate in all our future offerings. Here is a synopsis of our discussion:
A- Onboarding an App- The first Step that determines an app's success or failure
Onboarding should not follow a one-size-fits-all approach. Developers should consider the doorway through which users got the app- pre-loaded, downloaded or purchased, coming from a specific intent, or an existing user.
Users want to get in and play with the app, not read an instruction manual.

Users aren't ready for the new UI patterns your app is teaching; let them experiment first-hand.

Onboarding should facilitate a First Run Experience that helps users establish a clear mental model of how they can use your app. This will dramatically increase engagement and retention in the crucial 7 days following an app installation.

Lighten the onboarding process by dropping users in the UI and prompting them only if they don't take the first key action.

Another way to ease onboarding is to let users self-select their choices in the app. Make the learning implicit and the choices meaningful and noticeable.
B- Getting Permission- A crucial step that establishes dialogue between app and users
Implied permission- A user can demonstrate clear intent by taking a picture; selecting a contact; or starting a call or text message. In such case, no permission dialog is needed and user intent is established.

Run-time permission- Apps may ask for permission to use information or device features after installation. Users may grant or deny permission.

For asking permission, tie user needs to app permission. Ask only when the permission is relevant (not before). Users will most likely acquiesce when they want to use the app's features that their permission enables.

Always keep your request user-centered.
C- Ongoing Education– Deliver value to users
This helps turn dead ends into teaching moments

It guides users to the next step with suggested content, sample entries, etc.

For this, it's best not to use full-screen scrims that are too interruptive; call attention to the UI element users are interacting with; use a "Got It" button; preview the gesture via animation; keep prompts short and simple; avoid multiple concepts to aid retention!
Key Takeaways from the Google Sprint
Trim wastage:

Not an iota of effort or funds is wasted in product development, without thoroughly thinking through the strategy.
Collaboration:

As a team, we brought our convergent and divergent thinking to the table and contributed to a rich brainstorming session.
Democracy:

The voting method helps enhance democracy and engagement among teams.
User-centric approach:

Always keeping the user at the forefront when devising solutions is essential for a product's success.
Value time:

Sometimes, deadlines prove instrumental in coming up with the best solutions.
Revisit often:

Documenting developments is extremely important; it helps in onboarding new members and revisiting when new developments crop up.
Code later:

Test the viability of your idea and code only when guaranteed of its veracity. This way, chances of success are maximized and risks are negated.
AppInventiv plans to combine the UX insights in Google with our time-tested Agile framework to create lean products that will have unbeatable edge over competing products. This will prove a boon for our startup clients by guaranteeing maximum bang for their buck!
We always strives to bring products that deliver value from the first instance itself. Design Sprint methodology sharpens our swords to deliver cutting-edge apps that will create disruption. Watch this space for more accolades and achievements.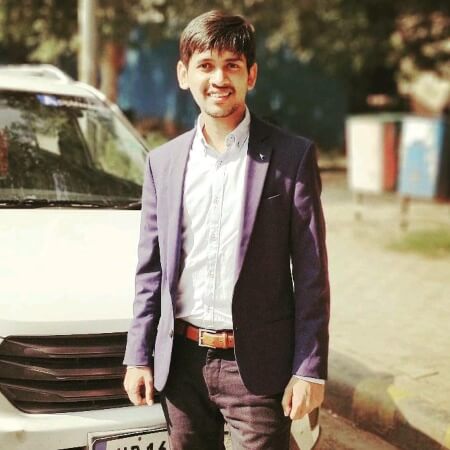 Marketing Communications Manager
Read more blogs
AppInventiv was spotlighted in an article published on AppFutura. Being one of the best marketplaces where mobile platform app developers can meet clients or companies that are looking for developers or app development companies to develop an app project, AppFutura is one of the most sought after companies in mobile space. The article detailed the…
Appinventiv Technologies
12 Jan 2022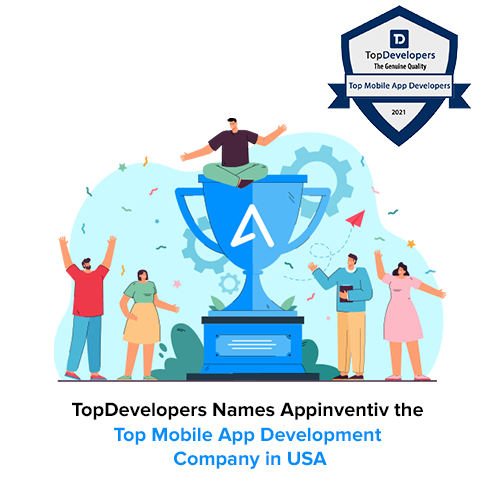 Having a scalable and high-functioning mobile app will not only expand your business but will also increase the level of customer experience. At Appinventiv, we understand the importance of creating exceptional mobile experience for our clients across USA which would help them to race past their competitors. We aim at solving their problems by transforming…
Appinventiv Technologies
07 May 2021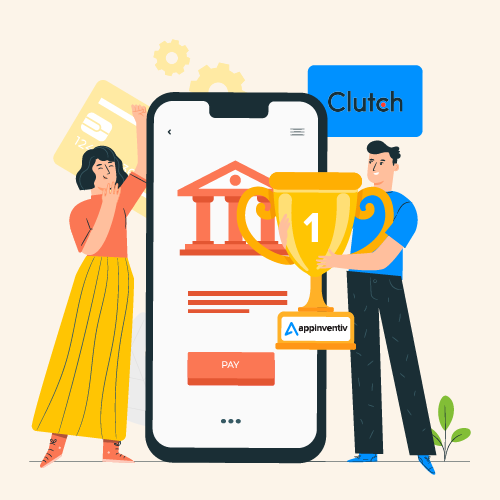 In a recent report, Clutch has recognized Appinventiv as the top Fintech app development company. The leading B2B digital solution providers' rating and review website recently compared all the Fintech development agencies active on the platform against factors like range of services, service quality, and client feedback, etc and found Appinventiv to be the best…