iOS 11 might have failed to rule the hearts of iPhone app developers and users (even the iOS 11.4 update), but iOS 12 is expected to spread the magic. Introduced at WWDC 2018, the next version of iOS is loaded with mind-blowing features and update, making everyone waiting for September (when it will be available on all the Apple devices).
Eager to know what these features are? Here are the best 15 picks from the features announced this Monday:
15 Features Making iOS 12 a Big Hit
1.

 Broader Compatibility

With support for 11 different iPhones, 10 iPads and the iPad touch 6th generation, iOS 12 will be the first iOS version compatible with the maximum number of devices.
2.

 Ultra Speed and Performance

iOS 12 will have a prime focus on the performance and reliability of the iOS devices. The new version is called out to make your iPhones and iPads 40% faster at launching iOS mobile applications, 50% faster at displaying keyboard and 70% faster at shooting camera application.

If you are someone who has struggled with iOS 11 poor performance, this iOS version will put your pain to an end.
3.

 New Animoji Collection

To excite up your conversations, the Apple has expanded its animoji range. Besides, the new Apple software has introduced new masks and capability of tongue detection and wink detection. That implies, the animoji will be able to find when you are sticking your tongue and will mimic – in addition to the available Ghost Koala, T-Rex and Tiger mask.
4.

 Make Your Own Memoji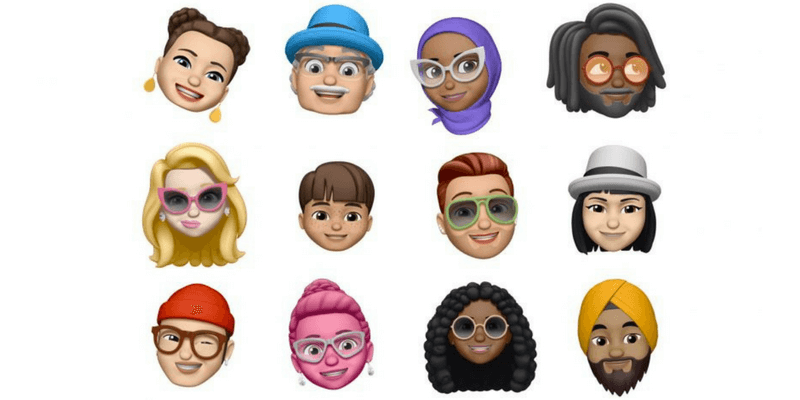 When it comes to personalized experience, it is worthwhile to mention about iOS 12's new feature of creating memoji. This feature will prompt you to create masks that appear like you. You can choose eye color, hairstyles, and accessories to make it appear realistic. However, this feature is limited to iPhone X only due to the requirement of Apple's True Depth front-facing camera.
Excited to add creativity to your chats?
5.

 Tweaked Camera

The Apple's new version will effectively distinguish a person from the background by adjusting the edges of the screen. This new feature will empower third-party apps to easily separate the foreground and background – a major opportunity for the qualified iPhone app developers.

Besides, the camera of iOS 12 will automatically read the QR codes, putting the practice of scanning QR codes to an end. It will also make it easier for the users to import and manage the RAW pictures on their devices with the ability to edit them on an iPad Pro.
6.

 Collaborative AR Experience

Apple has continued to focus upon one of the biggest technology trends of 2018, i.e, AR. The iOS 12 has unveiled the trendsetting multiplayer functionality in ARKit 2, which will boost the multiplayer gaming more exciting.
7.

 Improved Measure App

Another area where Apple experiment with the AR skills is the Measure app. As depicted by name, the iOS mobile application will let you measure the distance of objects or walls from you using the camera.

While many mobile apps are already providing this service via ARKit, Apple's own Measure app is expected to come up with more precise values in the upcoming iOS version.
8.

 Shortcuts Apps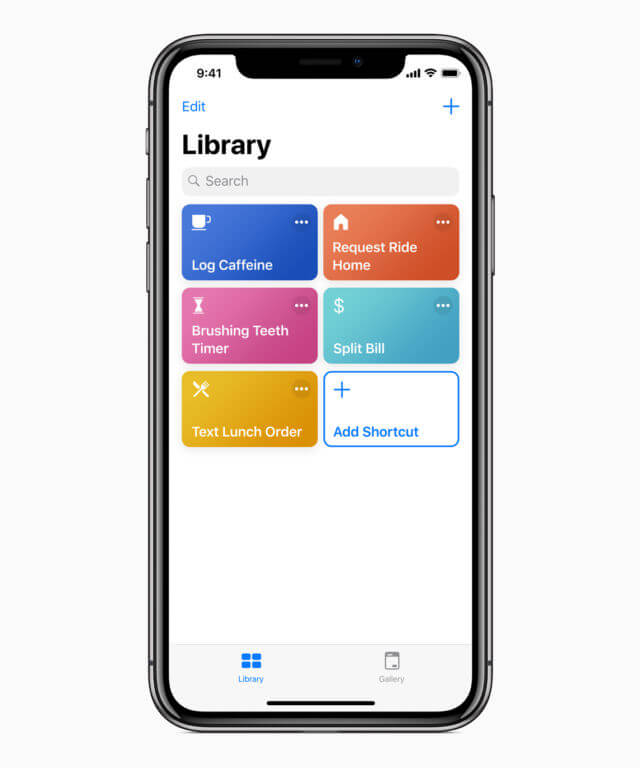 Apple has added the shortcuts feature in Siri. This feature will ease your life in multiple ways. For example, if you say "Travel Plans" to Siri, it will bring all the information of your flight and hotel booked in front of you. If you are running late, it will notify your message contacts that you will be late. It will suggest you coffee orders from the place you order every time. And much more. As per the experts, the Siri will sooner notice your daily schedule and trigger third-party mobile applications automatically on a schedule. And the best thing for iPhone app developers is that the Apple has opened up these Siri shortcuts for them; encouraging them to make the best out of this opportunity.
9.

 Upgraded DND Service

Apple has upgraded its 'Do Not Disturb' feature to 'Do not Disturb During BedTime' feature. This new feature will not only silent your phone, but also prevent visual notification to help you sleep without any distraction. Also, it will keep your lock screen clear until you unlock your iPhone.

This will not only help users have a nice sleep but also make it easier for iPhone app developers to leverage the benefits of push notifications without annoying their target audience.
10.

 Restricted iPhone Use

To help iOS users get over the addiction of their devices, the Apple has added a Screen time feature in iOS 12. This will detect the time you spend on iOS mobile applications, determine which app takes most of your time and which application distracts you with continual notifications. Besides, this feature enables you to set a limit, and get notified with a 'Time's Up' message once you reach the self-assigned limit.

If you are a parent, you would surely appreciate this effort of Apple as you can set and manage the screen time remotely as well.
11.

 Grouped Notifications
The iOS 12 will pile up notifications based on message threads and topics, making the screen appear cleaner.
12.

 Siri's support for more Languages

To give a tough competition to Google Assistant, the Siri is loaded with support for over 40 languages. Plus, the Apple digital assistant is updated with the food knowledge and celebrity facts. This, in turn, will help you enjoy your International trips more effectively.
13.

 Third-Party CarPlay Apps

Earlier, users will able to use only Apple Maps for directions, but now they can employ CarPlay with third-party mapping applications like Waze and Google Maps. In short, iOS 12 will make navigation more seamless.
14.

 Group FaceTime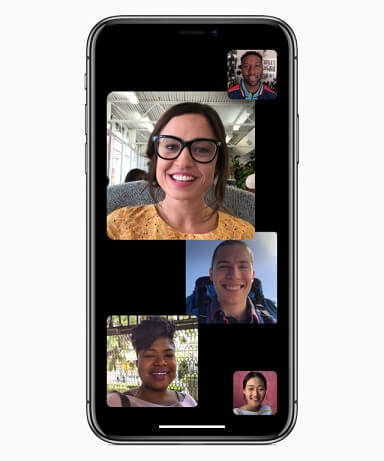 Introduced at Apple WWDC 2018, this is the key highlight of iOS 12. The new iOS version will allow you have a group chat on FaceTime with about 32 participants. This feature is supported by iPhones, iPad, and Mac devices and allows you to drop in and out any time.
Plan your group video call today!
15.

 Additional Privacy Services

Considering the dire need for privacy and security, the Apple has integrated various privacy features into iOS 12. For example, Safari in iOS 12 will refrain advertisers from gathering unique characteristics of your smartphone and employ for retargeting ads, unless you allow.

Besides, Apple will also generate complex passwords for all of your iOS mobile applications and webs to ensure higher security – without remembering the passwords.

With the above features and update, the Apple's iOS 12 version might not sound like the biggest software update for both iPhone app developers and users. However, it is expected to give a tough competition to Google's Android P.

[Also Read: iOS 12 Developer Beta 6 is Now Available for Download]
Read more blogs
If I shouted "iOS or Android" in the middle of a crowd, the following two things may happen: A huge crowd may cheer for Android, thinking what is the fuss about iOS? The people cheering for iOS not caring about another OS  This is not to say that iOS is better (let's not start a…
Sudeep Srivastava
12 Aug 2021
Apple has a habit of introducing revolutionary changes year after year with every new operating system launch. 2020 was no different. In fact, in many ways, it was the most revolutionary year for Apple in terms of advancing user experience and privacy.  In case you missed out on the features that the new iOS 14…
Sudeep Srivastava
31 Dec 2020
Set to release in the fall of 2020, iOS 14 was announced in the June of 2020 with a slew of changes and a series of groundbreaking announcements. Like clockwork, Apple comes with a multitude of industry transforming OS additions devised to make app experiences immersive, secure, and easy. But this time around, Apple has…
Sudeep Srivastava
28 Aug 2020