How to Build a Restaurant Finder Mobile App like Zomato?
October 20, 2017
2. min read
Last update on:
August 12, 2020
Today, people from all walks of life love to dine out. They find it as the finest way to enjoy their favorite cuisines and have a good time with their beloved. As a result of this, the number of hotels and restaurants are increasing exponentially. On one side, this signifies a wide array of options, while on the other side it means a complete turmoil when you are supposed to choose one. Have you ever faced this dilemma? Have you ever felt surprised that you never knew about a restaurant on the other end of your street?
The best solution to this problem is a restaurant finder mobile app, just like Zomato. These apps act as a platform where the users can connect with all the restaurants and cafes around. They can view their menu, choose something to beat their appetite, place an order for home delivery or book a table.
If you are thinking of entering the booming restaurant industry with a restaurant finder application like Zomato, here are the features you need to consider while developing it:
Features of a Successful Restaurant Finder Mobile App
Just like Zomato, you can also make the signup process easier and faster via social media integration. This will be profitable to you in more than one way- it will cut down the efforts of the users, enable them to connect other foodies with same likings and taste as well as empower you to import information from different social networks and thus, deliver offers based on their behavior.
Bonus: As per our experts, you can also add a 'Sign Up Later' button so that the users do not leave the app at the same moment. Instead, they explore the whole app and take the decision afterward.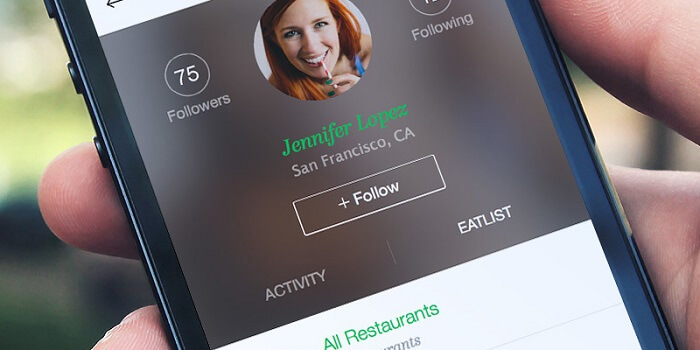 Provide a unique profile to each registered user where they can review their food adventure, bookmark their favorite restaurants and dishes, check past ratings/reviews added, communicate with friends, look for new discounts, and store coupons. You can also ask your restaurant app development company to add gamification to make your application more entertaining.
Zomato has provided an exclusively organized and categorically rich search filter with a multi-tiered hierarchy. A customer can search places on the basis of location, timings, payment mode, cuisines, facilities, rating, cost, and so on.
When talking about a restaurant finder mobile app, you have details of a vast number of restaurants in your database. In such a scenario, you can not expect the users to go through every single restaurant's profile so as to find the right place to enjoy lavishing food. Thus, it is must that you follow a search and sort criteria.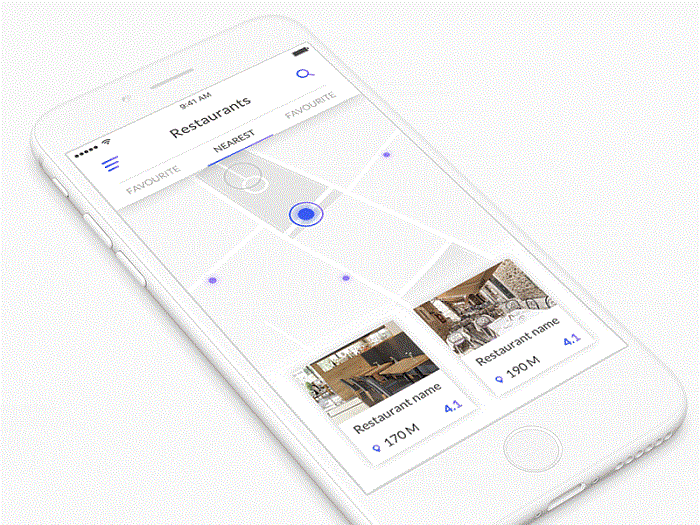 Just like user profiles, every restaurant should have a well-maintained profile including details – like address, working hours, rating, cuisine available, photos, average cost, menu scans, an interactive map, and in-app call button to name a few.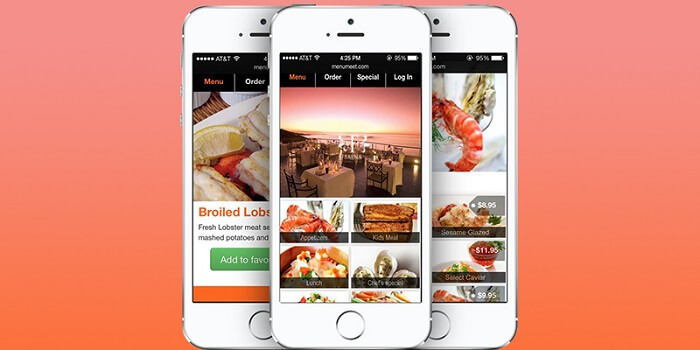 According to the reputed restaurant mobile app development company, the menu of each restaurant can be provided to the users in three different manners:
Scanned Menu:
Here, the restaurants scan their printed menus and add to their gallery. For a developer, it is the easiest option as no coding or additional feature is involved.
Text List on a Different Screen:
It allows the users to find a built-in text list with names, descriptions, and price of all the dishes available. This solution is a bit costly and time-consuming when compared to a scanned menu.
Interactive Menu Screen:
This approach needs more time and money to build, but is among the most popular solutions suggested by the top restaurant application developers. In this type, an interactive menu with categories and food items' photos is designed. In addition to this, the users are allowed to select any dish to find the relevant information about it.
According to a source, 87% of users use the food delivery service at least once a month. So, if the partnered restaurants provide food delivery services, it is necessary to add delivery tracking mechanism in your application. According to the top-rated restaurant app development experts, the easiest way to do so is providing an in-app call feature within the app. While the other exciting approach is to enrich the menu screen with the 'add' button on clicking which the audience would be able to make an order. This process, on being followed by checkout and payment procedure, can provide the users a better and hassle-free ordering experience.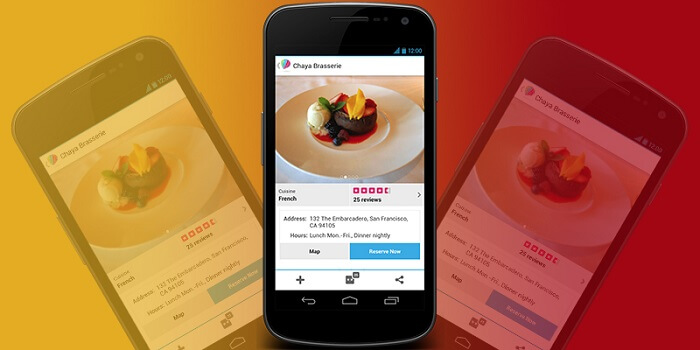 When talking about table booking, a restaurant app builder team can go for two different approaches. The first one is where the customers will choose the date, time and number of persons, while the restaurant staff chooses the table. The second and more innovative solution is to allow the users choose the table as well as per his requirements.
Special Offers and Rewards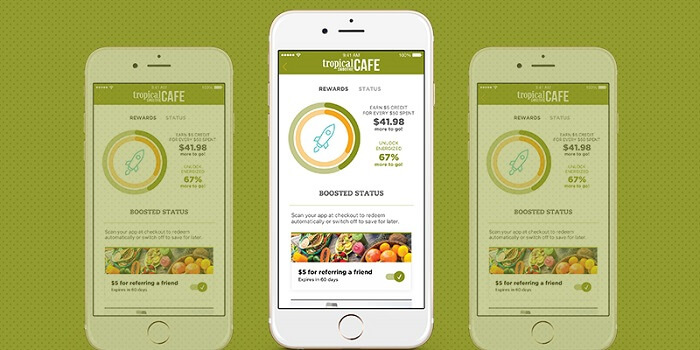 By providing the service of special offers and discounts on the basis of the user's activities, you can drive more users as well as keep the existing customers hooked. In addition to this, a rewarding system can also be the coolest marketing tool for you! According to our developers, this strategy can allure the users to use your app more often, take the better perks of it and assist you with a higher ROI.
Beside these, don't forget implementing push notifications system into your mobile application and also, design the app with the most compelling UI/UX strategies.
To build a restaurant finder mobile app like Zomato, we suggest incorporating the above-mentioned features into it. You can do it on your own but in case you are planning to hire mobile app developers, get in touch with us today itself.
In search for strategic sessions?.
Let us understand your business thoroughly and help you
strategies your digital product..
Related Articles: