5 Ways Fintech Industry is Using AI to Woo Millennials
August 6, 2019
5 min read
Last update on:
September 17, 2019
The bond which is getting seeded between Fintech business and Millennials is poised to be extremely strong. At the back of the digital inclined focus that Fintech startup companies have been operating with, the domain – as a whole – is staring at a time of complete revamp.
While Fintech companies have been quick to adopt this changed demographics, the only answer to how banks could recreate themselves in the age of millennials lies in intelligence. They will have to learn the tricks of trades of how fintech is aiming millennials using AI, Machine Learning.
Let us walk you through the Uses of Machine Learning and AI in Fintech for Millennials, highlighting what both Fintech companies and banks can work around.
Since the past many years, the millennial user group has been upending the markets, making companies scramble to find the right approach to attract the industry's first digital natives.
With more of these young adults entering the workforce and investing in their futures, monetarily, Fintech industry too is soon realizing that it will have to relook on its complete approach to appeal to this demographic's unique set of expectations and needs. In other words, they cannot move with the business as usual mindset with this smartphone generation.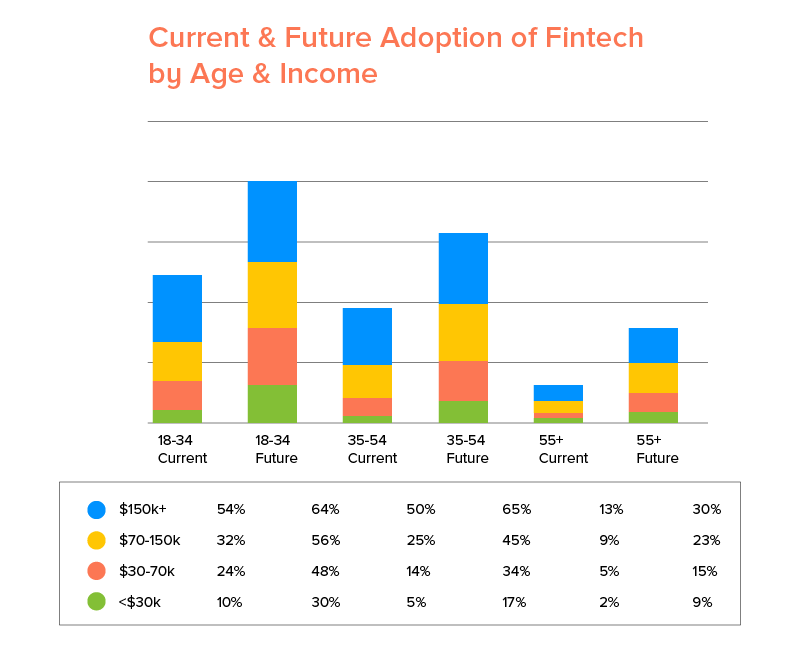 While the millennial class of customers and users have been given a number of unflattering names in the recent years, like "trophy kids" and "entitled", this tech-savvy lot has been hailed for being progressive and more acceptable of new ideas compared to the last generations.
Millennial users value convenience and transparency. They demand personalized finance service and product on their fingertips, which is not restricted on time and geography. These primal set of characteristics are what Fintech companies need to maintain when aiming to maintain a competitive advantage in the climate of fast-evolving technological and demand change.
Many Fintech companies have already seized upon this niche opportunity – of millennials expecting digital-first service – at the back of the understanding that the traditional banking avenues are getting phased out. They, individually or in partnership with banks have started exploring the mobile domain to match the shifting consumer trends.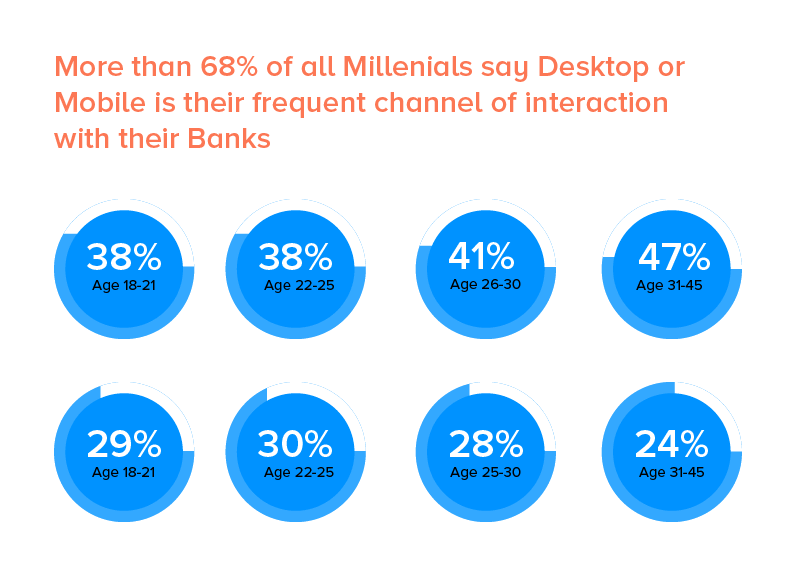 Even in the mobile domain, Fintech app development companies are now exploring avenues to present themselves as innovative brands which are aligned with the technical inclination of the end-users.
One such avenue that Fintech companies are focusing upon is Artificial Intelligence.
Artificial Intelligence is one of the biggest disruptions of the business economy with almost every vertical either embracing the technology or planning to add it into their process by the next 5 years. And Fintech centric AI and Machine Learning app developers are also not lagging behind.
The industry is finding use cases specific to Artificial Intelligence which answers why Fintech is targeting millennials using AI to not just improve the millennial customers' experience but also revamp their business model to its entirety.
Let us look at some of the use cases that the Fintech industry has found in terms of using AI to change their mobile offering. These cases should be read as a series of new opportunities for a Fintech startup.
Uses of Machine Learning and AI in Fintech for Millennials
1.

Algorithmic trading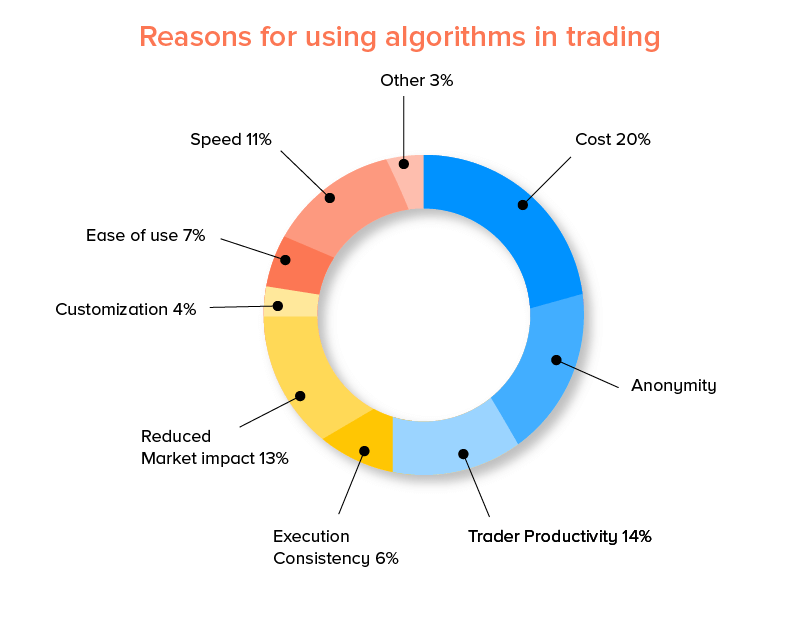 While Algorithmic trading is not a new concept in the finance domain, using AI to effectively perform the task on millions of devices is.
[Algorithmic trading uses complex formulas, combined with mathematical models and human oversight, for making decisions related to buying and selling of financial securities on the exchange.]
A great number of financial companies invest in the algorithmic trading practice as the frequency of trade that is executed through machine learning is next to impossible to replicate manually.
2.

Better Targeting

A better chance at targeting is what the core ML and AI benefits in banks are.

Millennials demand personalized service on their fingertips independent of the time and place. For the purpose, fintech companies are making use of machine learning-driven robotic advisors to replace the need of human advisors at all waking hours.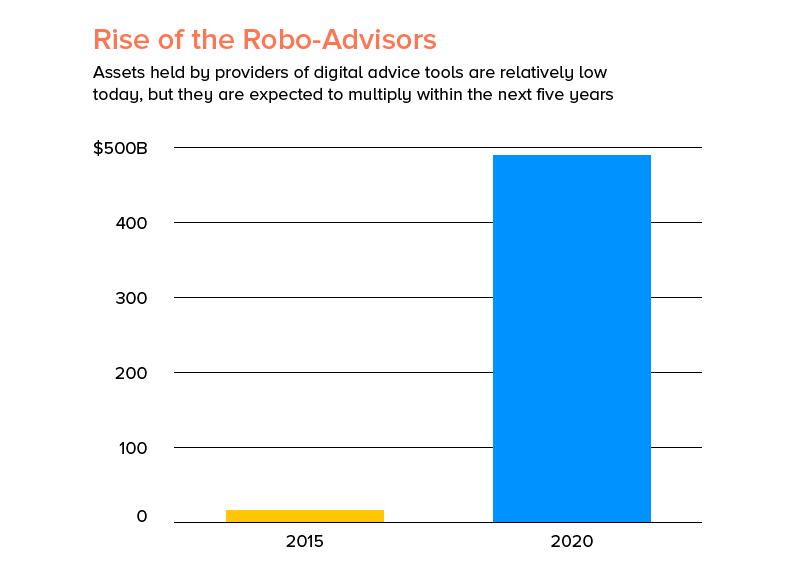 This robo-advisors target towards millennials is driven with the aim to not just attract them but also remove massive processing costs for the financial institutions. The extent of personalization and promptness that the robo-advisors offer is the answer to how AI is changing the dynamics of Fintech.
3.

Better Customer Support

One of the primal use of advanced automation and AI technology in Fintech can be seen in how the Fintech companies and banks are making their customer service digital and real-time. Let's give a much closer look at examples of how AI can be integrated with customer support and how it becomes one of the top advantages of machine learning apps, especially those which are centered around Fintech:
Chatbots
Chatbots are the basic most answer to how Fintech is targeting millennials.
By 2022, banks might automate over 90% of their interactions through chatbots (Foye, 2017).
By making use of technologies like chatbots, AI helps financial institutions solve users issues instantly. Bank of America, for example, introduced a chatbot named Erica to give their customers instant information about their transactions, account balances, and other similar information.
Personalized experience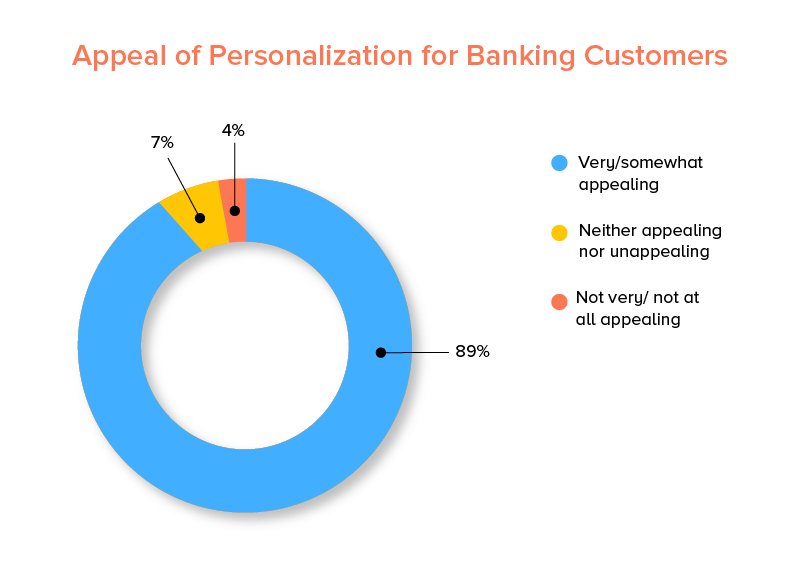 Personalization is an answer to building long-lasting customer trust and loyalty for any organization and business. People, especially when interacting with finance-related matters value deep relationships and transparency with the institution and mobile app. This is one of the main reasons why people appreciate digitization in the banking industry.
Personalization is the number one thing that businesses ask for when asking how to use AI to develop next-gen apps. ML algorithms can help in analyzing customers' information and predict the services that would most or least impress the Fintech users.
A few examples of personalization in AI-backed Fintech applications can be seen in:
Capital One Second Look program, launched by Capital One monitors expense patterns. After an in-depth analysis, it helps detect if customers have been charged twice for the same purchase and can inform them in time. The platform also analyzes the tips that customers leave at the restaurant and inform them if it is over what they can afford.

MoneyLion, the personal finance platform also displays tips and tricks card and blogs to their customers depending on their monetary activities. "We have bank transaction data, credit behavior and location data; we want to be able to match that with a set of advice and recommendations," said Tim Hong, chief marketing officer at MoneyLion, which connects to customers' banks accounts through an API.
Applications like these are examples of the uses of Machine Learning and AI in Fintech for millennials to feel important and motivated to remain invested in an application.
4.

Help with underwriting services

The underwriting process is related to assessing risks which every financial service users come with. The role of AI in underwriting comes in the face of analyzing the true worth of the applicants by looking into their stringed data, especially ones related to their personal spending abilities on social media and other places.

The AI algorithms also help in assessing and predicting the underlying loan trends which can influence the financial sector in the coming time.
5.

Stock Market Changes Prediction

With the stock market becoming one of the best investment choices for millennials, the demand for apps that would help make the navigation easier has grown. Something that has helped define newer ML and AI benefits in banks and other financial institutions.

Several AI-backed mobile apps have been introduced which analyze the past and real-time information related to companies and their stocks. And on the basis of this information, they help investors identify which stocks should be invested in and which would prove to be a bad investment choice.

So here were the 5 uses of Machine Learning and AI in FinTech for millennials user base to get their attention and make them remain invested in the mobile-based financial offering. An offering that they provide with the help of their partnered AI and Machine Learning app development company.

Now that you know what they are, it is time to start applying them in your FinTech app.

Let us help you. Fill up the contact form below and we will help you get on track.

In search for strategic sessions?

Let us understand your business thoroughly and help you
strategies your digital product.
Recent Articles: