There are a number of benefits that come entailed with the integration of SaaS mobile app development within an enterprise solution, benefits ranging from low cost, easy maintenance, zero space invasion, and the freedom from worrying about system upgrades, amongst others.
While these are the customer/enterprise side benefits, for the SaaS vendors, the benefits are equally attractive – Easy expansion to the foreign market, Service delivery automation, and zero chances of piracy, among a number of others.
All these reasons along with a lot many others have created a huge demand for the SaaS offerings for easing the processes of millions of SMBs around the world.
The demand that comes with a huge revenue generation capability, has grown manifold with the advent of mobile apps.
In this article, we will be giving you insights on how you can start a mobile SaaS business and be an amazing value offerer.
But before we do, it's time to get back to the basics –
What is SaaS?
Commonly referred to as on-demand software, SaaS can be defined as the software distribution model where a service provider hosts the software for their customers and make it available to them through the internet.
Because of the ease of access that SaaS offers, it has become a popular delivery model for a number of different business applications along with being incorporated in the delivery strategy of the enterprise software vendors – a popularity that has increased the offerings market share to a great extent.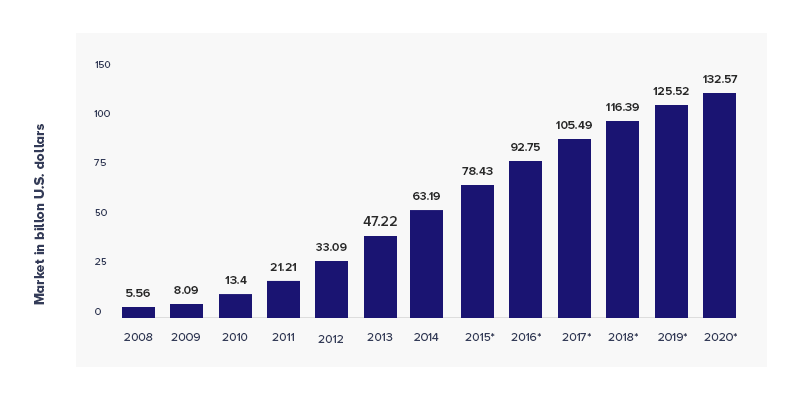 There are a number of different SaaS application ideas which are being offered as part of business applications, such as – sending and receiving email, team collaboration, billing/payroll processing, customer relationship management (CRM), sales management, financial management, human resources management, enterprise resourcing planning (ERP), database management, document management, and content management.
Here are some of the most common uses of SaaS among the many SMBs around the globe –
The use cases of SaaS that we just saw are now slowly making a transition on mobile.
Mobile SaaS applications are what is soon replacing the traditional SaaS model. Businesses – both who are already an established name in the industry and those that are planning to enter the flourishing market, alike are investing heavily in the development or expansion of their SaaS offering on mobile.
This article is for both – Entrepreneurs who are just starting with Mobile SaaS and Businesses who are planning to expand their SaaS offering on mobile.
But before we move on to the guide, let us first look at the Mobile SaaS applications market – the growth tangent it is on and the reason behind that.
The Rise of Mobile SaaS Applications
There are a number of SaaS businesses that are moving on mobile with the hope of increasing their active users and user engagement count along with the benefit of making their business a common name in the corporate world.
Here are some statistics that prove how big the market for Mobile SaaS companies already is and going to be in a few years time: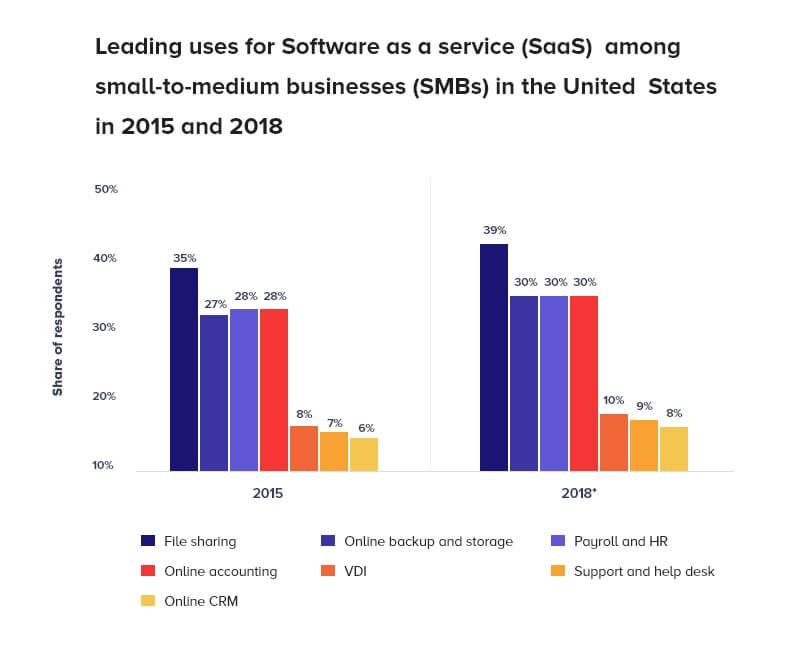 Mobile SaaS is taking over a number of brands belonging to the small and medium enterprise level, across industries. Factors like increased user base and easier deployment have been driving the businesses who are in the SaaS domain or are willing to enter the space, expand their business plan to mobile apps.
Let us deep dive into the benefits that investing in SaaS application development services provides to businesses, instead of looking at it from a superficial level.
Reasons Why Your SaaS Business Need a Mobile App
There are a number of reasons why you should invest in a sound SaaS application development company, here are a few of them –
1.

To Make it Accessible

Greater accessibility lies at the core of the mobile app concept. The moment you expand your business website to mobile in form of an app which does not function as an extension of your website but as its complementary addition, you open your business's avenues to a greater audience who are practically against the idea of switching on their laptop to work the moment they get home.

By presenting your SaaS offering on the mediums that the world is comfortable being available on, you help businesses who then partner with you to be available at all times.
2.
To Increase the Active User Count
When you look at the percent of users who are active on your software in typical office hours versus those who are active beyond the fixed office hours, you will see a declining value.
Now whether you are a new entrant or a SaaS brand that has been in the market for a long time, a dwindling active user count is never good.
But when you bring your software on mobile, you give the thousands of businesses and their million employees an option to be available on a 24*7 mode – the need of every present-day business – on a device that stays active every waking hour of their day.
3.
To Save on the Business Boosting Costs
It is no surprise that mobile apps reduce the cost of marketing, advertising, and keeping a staff just to keep users updated with the service.
When you move your business to mobile, you are able to send out notifications and messages in a more real-time as opposed to being active on website or desktop application, where multiple actions are happening at any given time, making the notification and message ignorance rate high. But the same when sent on mobile increases the engagement rate to a much greater rate.
The heightened probability of user engagement that apps get you increases the probability of becoming more profitable.
4.
To Have a Competitor Advantage
There are a number of SaaS agencies that have still not expanded to mobile, so the mobile landscape is still very open for the SaaS brands in terms of competition and it is presenting itself as a golden opportunity for businesses that are just starting their Software as a Service business.
By becoming available to the users on the device they are most active on, before the other brands, your SaaS business development graph would automatically gain a high user base and an automatic competitor advantage.
Now that it has been established that your SaaS business needs a mobile app, let us now look at the platform you should focus on.
If you have an idea of the mobile app ecosystem, you would know that there are three types of app choices that SaaS mobile app developers give you, which your businesses can choose from – Native, Hybrid, and Web.
Native vs Hybrid vs Web: Which Mobile App Should Mobile SaaS Companies choose
While there is no one answer of whether to choose Native, Hybrid, or Web for your mobile app expansion, as they all come with their share of pros and cons, there are factors that can help you decide which option to go for.
Before we get into them, it is apt to look at what differentiates the three mobile app types.
Native Apps: Native applications is deemed to be the best of the lot. The app type is known for its superior quality and better performance, along with giving businesses a direct link to the users' devices.
The idea of Native App is that the mobile application should be downloadable through the Play Store and App Store and give a direct access to the users' device functionalities like Camera, Microphone, Contact etc.
Hybrid Apps: A mix of both Native and Web app, Hybrid apps appear as a Native app but are actually web app that consists of Native UI elements which allow them to interact with the device's functionalities, something that is missing in case of Web applications.
Web Apps: It is a mobile application that users can access through the web when they go online. Since it is not a standalone application, it is not available on the stores to download and becomes dependent on the internet connection to function.
With the high-level meaning of all the three mobile app types now attended to, let us look into the factors that differentiate them.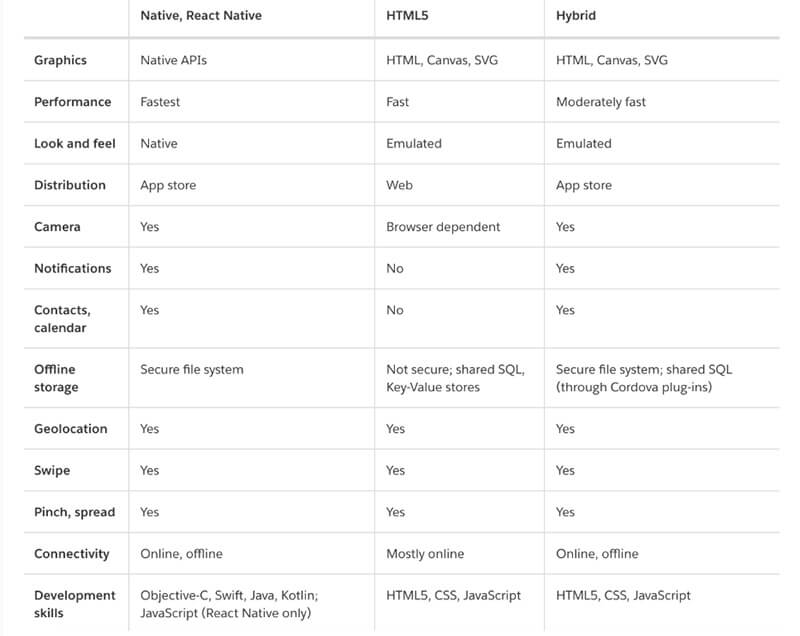 Now that you have seen the contextual difference between the three type of mobile apps, it is time to look into which app type would be best suited for your SaaS mobile app.
The answer lies in the functionality you are offering through your mobile app.
If the functionality calls for an online, real-time update with a lot less reliability on the device's functionalities, go with Web or Hybrid apps. And if the app gives a focus on superior experience or includes media sharing, go with Native app type.
Now that we have looked into the app type that would be best suited for Mobile SaaS companies, it is time to help you get an answer to a factor that would contribute into the future of your SaaS business – The Pricing Strategy.
What Pricing Strategy Should You Fix For Your Mobile SaaS App
Pricing is a very tricky nut to crack when you are starting your SaaS business. You don't want to keep it very low to appear as a low-functionality, easy to be slid application and the same time you don't want to keep it very high so that it becomes out of reach of the thousands of SMBs around the world.
Like the app type choice, there is no fixed answer to this, but what helps is knowing the different pricing strategies that you do have.
Let us look at some of the Mobile SaaS Pricing Strategies that are being followed by most of the SaaS brands.
A.
Per User Pricing
One of the most SaaS pricing models, Per User Pricing is where you ask businesses to pay according to the number of users. 
B.
Per Storage Pricing
Offered by brands like Google and Dropbox, you pay a certain amount for utilizing X amount of storage and the moment space is utilized, you ask businesses to pay to use more space.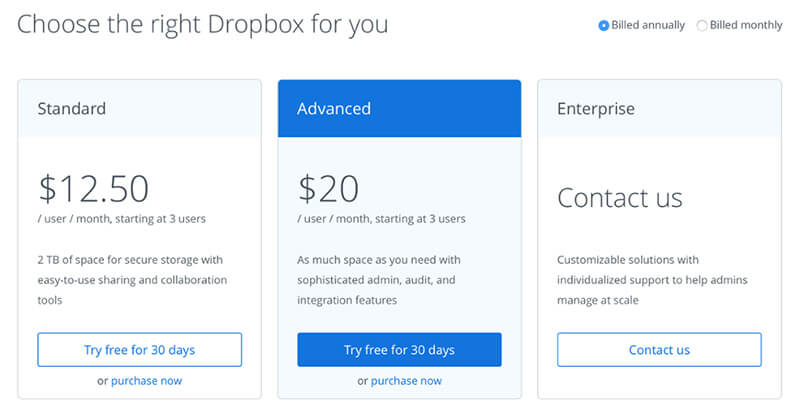 C.
Feature-Based Pricing
In this case, you charge businesses on the basis of features that you are offering and they require. Here you set an advanced level of every feature and ask businesses to pay more depending on their growing requirement.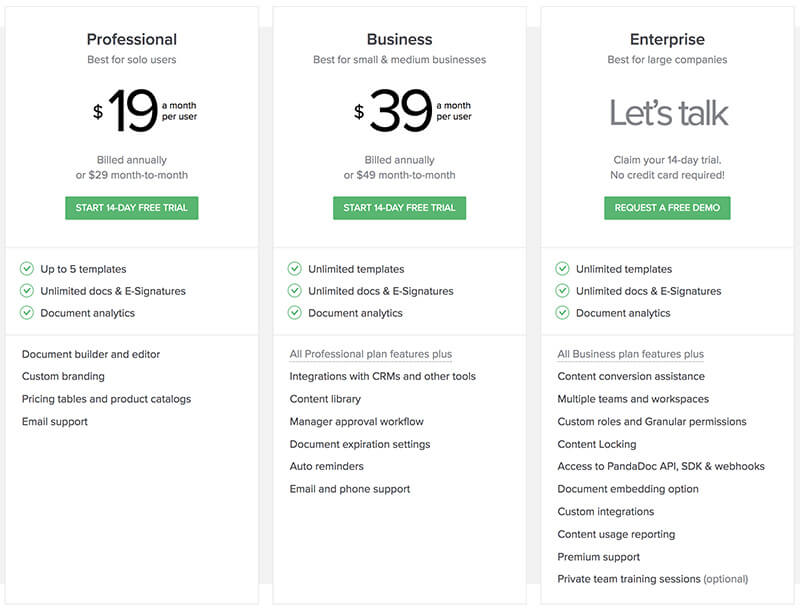 D.
Freemium
Under this mobile SaaS pricing model, you offer the best features of your software to the businesses for free and then ask them to upgrade if they wish to avail the add-on services.
So here was your list of pricing strategy that you can find the majority of your Mobile SaaS apps following and now it depends entirely on your business model that which pricing strategy you think would best align with.
Now that we have looked at the things or factors that should be considered when building a mobile SaaS app, it is time to look into the factors that should be avoided at all costs.
Because ultimately, the number of desktop SaaS users are a lot more than mobile users. And the reason behind this difference is the mistakes that SaaS businesses make when going mobile.
Here's what those mistakes are:
Mistakes To Avoid When Starting a Mobile SaaS Business
While it is understandable that the complex functions a user can achieve through desktop or laptop are difficult to achieve through a mobile screen, it is nevertheless important to understand the actions your SaaS users would perform outside the office and ensure that your mobile SaaS is prepared for them.
When you make a Mobile SaaS with this aim, your app automatically comes one step closer to becoming a hit.
Here are the mistakes that you should avoid in order to ensure that your business is offering the best solution to mobile users.
1. Thinking Responsive Websites are Enough for going "Mobile"
There are many SaaS-based companies who believe that offering responsive websites to the users solve the purpose of going Mobile and is enough to support the demand of the on the go businesses. But is it enough? No.
When you develop a mobile app, you give users a mobile-centric experience that has been designed around their device and operating system. It offers them accessibility and speed that is impossible to be achieved through responsive websites.
2. Making a Mobile SaaS app just for the sake of it
There are a number of businesses who have a strong desktop user base and taking their mobile counterpart not so seriously, they don't invest in the proper development of the mobile SaaS app.
What they fail to understand that with a failed, unplanned mobile app they are putting their desktop SaaS product image at risk as well.
The need of the hour for SaaS businesses starting with or expanding in the mobile ecosystem is to not deliver a low performing, buggy app but getting it developed from experience SaaS application development company, that understands the difference between the web and mobile experience and have a clear understanding of which events should a mobile app attend and which should be restricted to the desktop version.
3. Personalize the Experience According to Mobility based Use Case
There are a number of functions that a user can perform on a desktop SaaS but the mobility needs would be very restricted and ones requiring a quick in and out time. So you will have to identify the tasks first and then plan a mobile app around it instead of putting all the desktop features inside the limited space mobile app.
With this, we have looked at the factors to be considered when starting a mobile SaaS business and the ones that should be avoided. Next, we will look at the challenges that you will have to overcome in order to become a valuable Mobile SaaS business entity of the industry.
Challenges Associated with Mobile SaaS
There are a number of challenges related to Mobile SaaS integration that are keeping businesses away from exploring them to the core. While some are at a more organizational level like making the employees use a mobile app in addition to the core desktop version, there are some at the functional level as well.
1. Data Related
SaaS Integration, whether on desktop or mobile have to deal with a great amount of data coming in from millions of users. In a scenario like this, it is important that you have proper data control, management, and security infrastructure in place.
While developing SaaS Mobile app we ensure that the ecosystem we are using and the cloud integration we are applying is hack proof.
We also maintain a strong backup in case the data is taking time to be fetched so that there is zero time lag for hackers to enter the system.
2. Testing Related
One of the biggest challenge associated with Mobile SaaS apps is testing the apps. Here are some of the testing specific challenges that you may encounter –
Quick validation round for constant updates

Inability to authenticate the interface specific component in the backend

Difficulty in verifying security because of multiple data format

Mobile app not following any standards

Complexities at time of data transfer confirmation between a business and

SaaS mobile app
Here's how we solve these challenges at Appinventiv –
We use automation tools for testing our

SaaS application

to avoid the issues associated with constant updates.

We segregate problem areas by categorizing them according to severity.

We apply hack-proof encryption algos for unbreakable security.

We develop standardized test cases and then validate them on basis of priority.

We thoroughly check the transfer of the data between the network, companies, and SaaS apps.
With this, we have now come to a point in the article where you are contextually prepared to start your SaaS business on mobile. The last thing that is left for you to know is the SaaS app development cost.
How Much Would It Cost You To Develop a SaaS System
If you break down the Mobile SaaS applications cost, you will get Five elements:
Coding and Development

Integration of Other Systems in the App

Building Tests

Alpha and Beta Testing

Marketing and Release
Noting the work that would go into the development of your SaaS system, the cost that you should be ready to pay would be somewhere in the range of $50k to $250k.
[Also Read: Copy of How much does it cost to build a SaaS application on AWS]
With this, you have read it all – The Mobile SaaS Market, the Benefit of taking the Mobile route, the Factors to consider and avoid, and the Cost of Mobile SaaS development. The only step left for you to take now is to get in touch with our mobile app development team and start your Mobile SaaS journey and make yours a SaaS based mobile app example.
Read more blogs
The SaaS business has seen an immense upsurge in the previous decade. There have been wide changes in every aspect of organizations from on-premise to cloud solutions. Cloud software distribution, to be specific SaaS, PaaS, and IaaS models, conquered the tech world and now won't disappear any time soon. Simultaneously, the COVID-19 pandemic expanded the…
Sudeep Srivastava
10 Aug 2021
The growth trajectory which brands like Salesforce and Dropbox find themselves operating in year after year is the same that drives thousands of entrepreneurs to make an entry in the SaaS business.  Also the shift towards SaaS is the result of the global pandemic, where companies have been working remotely, making SaaS solutions high in…
Sudeep Srivastava
11 Jul 2019