Emerging IoT Ideas for Reshaping Our Future Lives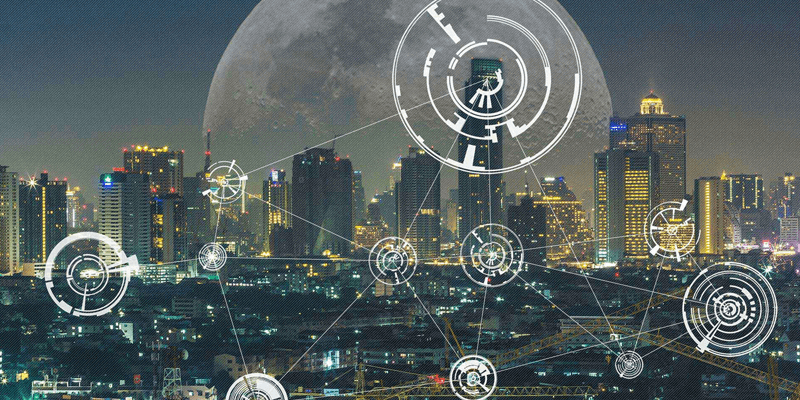 Internet of Things (IoT) is about to assume a bigger place when compared with the Industrial Revolution. However, the technology is still in a budding stage, and we are still waiting to see what this technology can do for us. It is all about a collection of dumb objects that are connected with each other, sending signals to each other and alerts to our smartphones.
Most of the giant technology companies have directed all their efforts towards smart homes, connected cars and the smart offices, reshaping our daily lives. By 2017, we will see more smart objects being generated at a much broader scale and this will lead to reduction in costs, waste and inconvenience, thereby increasing safety and efficiency.
The Internet of Things will bring about certain macro issues being resolved. These IoT ideas and projects will change our future lives, Here are some of the life changing improvements brought about by Internet of Things:
Interconnected Things
There are plenty of physical objects lying near us. IoT speaks in terms of a combination of smart devices connected with these ordinary objects, in order to deliver value additions or additional information. It is the power of inter-connectivity that plays an important role in our lives. These smart devices will reduce the errors and make the devices work for us. There are smart devices that will enable you to switch on the lights of your house, even in your absence and check any kind of intrusions into your house or for that matter entertain the guests on your behalf.
Some of the common problems that we have, are forgetting to lock the door or even leaving the stove unturned. These worries are turned obsolete with the IoT devices. There are devices like Smart Locks that will tell me whether someone has entered your  house in your absence. The Nest Aware Smoke Detector will allow me to know whether or not there is some problem with CO2 level.
Interconnected Cars
Self-driving cars are getting built by Google, Uber, Tesla and Apple. They talk in terms of a huge number of data points when the brakes will be applied and ensure that they function properly. These smart cars will have the ability to self-diagnose problems, call the ambulances, whenever required. Another quite useful concept on the connected cars are the connected trucks. There is remote diagnostic platform from Volvo that sends automated alerts on vehicle performance. Yet again, there are apps that monitor the services of the driver and track locations and help in smart routing.
IoT and Healthcare
People relish to see their physical data. There are wearables that will enable to see the daily movements and exercise patterns. In 2015, alone, 84 million smart bands and watches were distributed. The doctors are using the wearable technologies in assisting the patients. The patients will be reminded by these smartwatches, about the right time for medication or even detection of an impending blood sugar crash for the diabetic patients.  
Smart Cities
It is about establishing interconnection of the various services rendered by the smart cities of the future, to their citizens. It is work in progress and is about to become a $ 1.5 trillion market opportunity. The city of Amsterdam has implemented a good example of using sensors in the street lights and the traffic signals, saving billions of dollars in energy bills. The street lights happen to lit up whenever there is slight movement on the streets. Another application of IoT devices are detection of the available number of parking lots as sensors are installed along the parking spaces.
Voice Controlled Drones
Unmanned aerial vehicles are used by US. The drones have now evolved as voice controlled devices, deployed in the battle as a fleet, collecting data for keeping away the soldiers from harm. There are other areas in which the drones will prove to be beneficial like that of dispatching an ambulance service for people having emergency or even transmitting data in real-time to the police, for crime prevention.
There are many issues that need resolution while following the IoT developments like  wireless infrastructure of of Google Fiber for all theses devices. Other issues like inability of the devices to talk to each other need to be taken care of.
Appinventiv is a pioneering company on mobile app development which believes in building quality apps, at the right time. They have assumed a leadership position in the mobility space, within a short duration of time, using the latest technologies.
Related Articles:
Continue exploring the landscape of product design with these helpful resources:
Internet Of Things
iot developments
iot ideas
wearable technologies