Gully Boy, the Bollywood feature film which was released in February 2019 has become India's official entry in the International Feature Film category at the 92nd Academy Awards. The celebratory news has not just sent the entire Bollywood and rap industries' patrons into an excitement frenzy, but also the Appinventiv team.
As part of its promotion, Excel Entertainment launched a mobile application – Gully Beat, which was inspired by the storyline of the movie – bringing underground rap community on the foreground and making it mainstream.
For the creation process, they chose Appinventiv technologies as their official design and development partner.
"We came to Appinvnetiv were looking for an app that would not just help us promote Gully Boy but also solve the challenge of a lack of a platform for truly talented artists to showcase their talent." Digital Project Head, Excel Entertainment.
Just how the movie depicts – The rise of a DIY Rap Culture, which welcomes everybody without discrimination, 'Gully Beat' application was also conceptualized to help the nation's aspiring rappers create their rap tracks inside the application and share them on their social media.
They contacted Appinventiv seeking end-to-end help with design, development, QA, and deployment, with the condition that the application should be made live within 2 months – to coincide with the time of the movie release in theatres.
We deployed a team of 5 to bring the Gully Beat application into production with the help of some of the most robust technologies in the industry. With the support of the engineering and design team, we were able to launch the application before schedule, in under 1.5 months.
And the platform that is today making 'India Never Skip a Beat', witnessed a record download rate of over 20k within one day of the launch with no issues and glitches.
It is a proud moment for our entire team who worked to make the extension of the blockbuster movie a robust reality. We congratulate the entire team of Gully Boy and Excel Entertainment on becoming an official Oscar entry and wish that they see a win.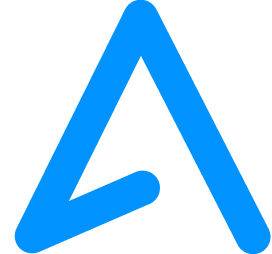 Read more blogs
Appinventiv has been recognized as one of the Top Metaverse Development Service Firms in the list published by TrustFirms. The recognition has been awarded based on the organization's tremendous efforts that have significantly impacted the metaverse ecosystem. Appinventiv has been revolutionizing the Metaverse development industry in the United Arab Emirates with its innovative ideas, cutting-edge…
Appinventiv Technologies
21 Mar 2023
Appinventiv has been recently featured in the list of Top Mobile App Development Companies in UAE by iTRate. The organization has been featured due to its effective contribution to the region's software development and mobile app development space. Appinventiv has been revolutionizing the mobile app development in Abu Dhabi or UAE with innovative ideas, state-of-the-art…
Appinventiv Technologies
03 Oct 2022
Appinventiv is pleased to share with its clients, friends, and partners some great news - the company has been recognized by Superbcompanies as one of the leading software development companies in the USA. Appinventiv has been in the business since 2015 and from the very first day, each team member has done their best to…
Appinventiv Technologies
24 Aug 2022