At Appinventiv we've been making a big impact in the digital space since our founding in 2014. We've generated more than $500 million in revenue for our clients, have received over $100 million in VC funding and, recently, we were named among a list of the best app developers in Delhi by Clutch, a business-to-business market research firm based in Washington, D.C.
Clutch uses a proprietary research methodology that consists of a dozen qualitative and quantitative factors to evaluate digital marketing firms around the globe. Based on their findings they map these organization on a Leaders Matrix to indicate their position as a niche, emerging, proven or market leader organization.
In addition, they conduct one-on-one interviews with agency clients to get an unvarnished, inside perspective on the quality of services provided. We're quite proud to say that we've maintained a score of 5.0 (out of 5.0) based on feedback from our clients.
As one of our clients, a political non-profit platform, said: "Whether it is the timely completion of decided milestones, transparent communication or adaptability to changes, Appinventiv excelled."
Another client, an entertainment media company, said: "The performance of Appinventiv was flawless. They have one of the best teams of developers, managers and designers in India."
Interested in learning more? We invite you to visit our Clutch profile.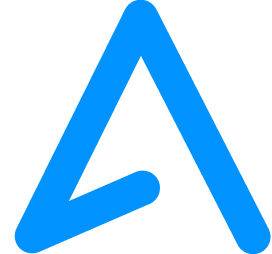 Read more blogs
Appinvenitv, a one-stop digital engineering team of 1500+ mobility engineers, has been serving its global clientele to unlock the power of digital transformation on the pillars of state-of-the-art cloud technologies like AWS. The organization is actively strengthening its cloud expertise to become the leader in helping its clients better manage their administration, streamline operations &…
Shrikant Srivastava
23 Nov 2023
Appinventiv has been recognized as one of the Top Metaverse Development Service Firms in the list published by TrustFirms. The recognition has been awarded based on the organization's tremendous efforts that have significantly impacted the metaverse ecosystem. Appinventiv has been revolutionizing the Metaverse development industry in the United Arab Emirates with its innovative ideas, cutting-edge…
Appinventiv Technologies
21 Mar 2023
Appinventiv has been recently featured in the list of Top Mobile App Development Companies in UAE by iTRate. The organization has been featured due to its effective contribution to the region's software development and mobile app development space. Appinventiv has been revolutionizing the mobile app development in Abu Dhabi or UAE with innovative ideas, state-of-the-art…
Appinventiv Technologies
03 Oct 2022