Appinventiv is a leading mobile app development company in Dubai, which has developed a niche for itself in the mobility space. The company has within a short period of two years time, emerged as one of the most desirable brands for developing mobile apps.
Appinventiv is capable of crystallizing the brilliant app ideas of their client into the reality of a mobile application. We at Appinventiv focus our entire energies towards the creation of mobile applications, following stringent quality standards, assuring our clients with mobile app development services, delivered on time.
We lay importance to strong business ethics and transparencies in our services and provide our customers with customizable solutions which are beneficial in generating the much needed revenue, for your business. While developing the mobile apps we always keep it on our mind that apps must be creative and innovative, suitable for the intended target audience and providing the best of user experience.
Benefits of Our Mobile App Development Services
We make sure to deliver affordable mobile solutions for our high-value clients. Our endeavour lies in the development of best-in-class mobile apps, across a wide range of verticals. With our arsenal of proficient app developers, designers and the mobile strategists, we develop across multiple platforms, whether that be Android, iOS and iPad.
Our dexterous app developers have the ability to master the various mobile app development platforms, amassing the knowledge, with an extreme agility. We magnetize our clients with easy to use, interactive interfaces and simple navigational features.
Moreover, we focus on building out of the box mobile solutions for our clients in Dubai, as it is rapidly developing into an IT hub.
About Appinventiv
Appinventiv has already established a leadership position among mobile app and Software development companies in Dubai and abroad and they have achieved exceptional success within a short span of two years time. The app developers at Appinventiv strive hard to achieve building successful apps for their clients in Dubai. We have already given meaningful shape to the dreams of many startups in Dubai, chalking out a clear and precise picture, working right from the app ideation stage right up to establishing your app in the App Store.
If you are searching for an ideal mobile app development company in Dubai, we can assure you to take care of all your needs with our mobile app development services.
This Press Release is originally published here.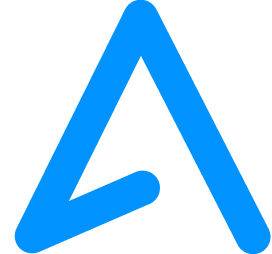 Read more blogs
Appinvenitv, a one-stop digital engineering team of 1500+ mobility engineers, has been serving its global clientele to unlock the power of digital transformation on the pillars of state-of-the-art cloud technologies like AWS. The organization is actively strengthening its cloud expertise to become the leader in helping its clients better manage their administration, streamline operations &…
Shrikant Srivastava
23 Nov 2023
Appinventiv has been recognized as one of the Top Metaverse Development Service Firms in the list published by TrustFirms. The recognition has been awarded based on the organization's tremendous efforts that have significantly impacted the metaverse ecosystem. Appinventiv has been revolutionizing the Metaverse development industry in the United Arab Emirates with its innovative ideas, cutting-edge…
Appinventiv Technologies
21 Mar 2023
Appinventiv has been recently featured in the list of Top Mobile App Development Companies in UAE by iTRate. The organization has been featured due to its effective contribution to the region's software development and mobile app development space. Appinventiv has been revolutionizing the mobile app development in Abu Dhabi or UAE with innovative ideas, state-of-the-art…
Appinventiv Technologies
03 Oct 2022