With the eScooter market size poised to grow to around $41.98 Billion by 2030, the time is ripe for businesses to get their names added in the list populated by the likes of Lime and Bird and other such electric scooter sharing companies. In this article, we are going to look at the top electric scooter manufacturers that you can partner with to lay the foundation of your last mile ride-sharing business.
eScooters are the most ecological & profitable subset of the on-demand commutation industry – one that is known to offer a return value that is higher than any other business model operating in the domain.
The perks that the sector offers is not something that has gone unidentified by entrepreneurs and investors alike – the two stakeholders who are all praises for the domain.
On one hand, entrepreneurs are on a constant lookout to make the last mile commutation (something that eScooters are here to ease) convenient for their users and profitable for them. On the other hand, investors out of FOMO are showing a massive inclination towards partnering with these same enthused entrepreneurs.
For an entrepreneur hoping to get their share of the profit pie, there is something that has to be done before you contact an eScooter app development company – get the base ready i.e. acquire a fleet of vehicles that you would link with your applications.
Now while the very intent of this article, as shared in the very start, is to give you a list of top electric scooter brands that would help you kickstart your business along with the answer to what do electric scooters cost, let us first appreciate the growth of the market that you are soon going to be a part of.
Here's an infographic that shows how the eScooter market is growing –

Top Electric Scooter Brands That Can Help Set-up Your Last-Mile Ride Sharing Business
GOTRAX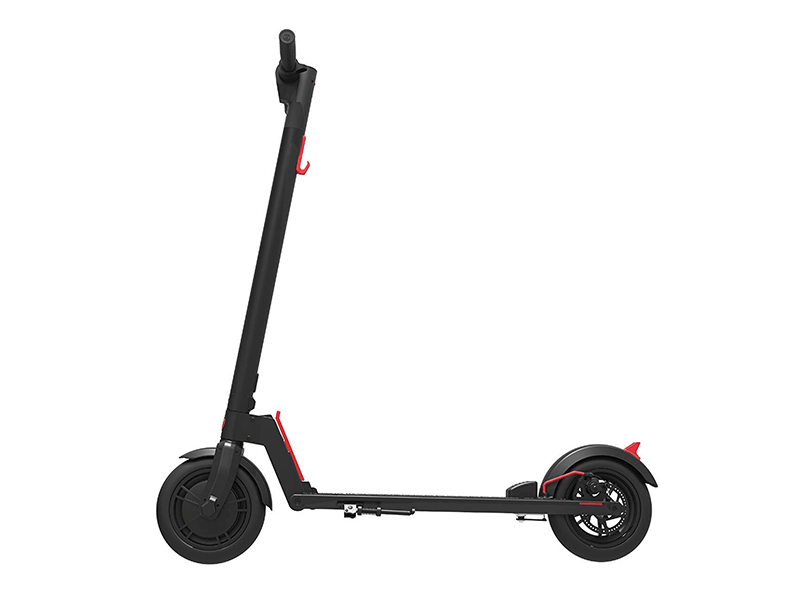 GOTRAX is indeed the most popular scooter brands operating in the market today. And there are valid reasons behind this choice – it not just has everything you need to move from point A to point B but also come with a series of safety features that protect you when you are riding the bike.
With a number of eScooters falling under the umbrella of the prime electric scooter producer, it can be difficult to name one eScooter model as the best. But the one that we are going to talk about here is their GXL model.
There are two primary features that make the particular model the ideal choice for businesses looking to start their own eScooter sharing business.
A Powerful Battery & Motor
For you as an entrepreneur, the most important things are motor speed and battery life – elements that would keep a tab on your maintenance cost later. The GOTRAX GXL eScooter boasts of a speed limit of around 15.5 miles per hour in addition to a 12-mile range with a single charge.
Huge Tires
The scooter comes with a pair of 8.5" air-filled tires, which helps serve multiple purposes which all together only make the whole riding experience smoother. Being air-filled, it is not just the wear and tear that gets prevented but also the bounce effect gets reduced which is often caused by bumps and cracks.

Price: $300 for a single unit on Amazon
Glion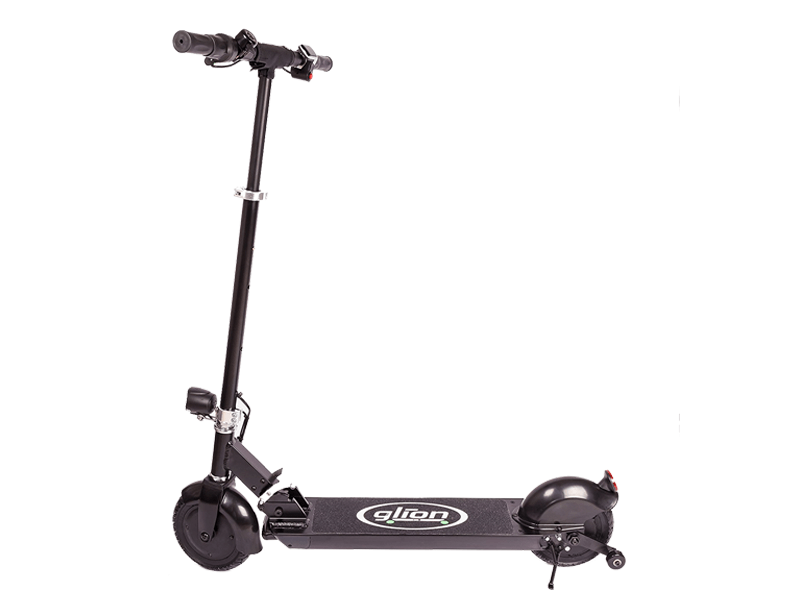 The next in our list of top electric scooter manufacturers that you could invest in to start your ride-sharing business is Glion, specifically its Dolly Foldable model. The eScooter operates on the patented folding mechanism that makes it all the more easier to put away for the people you will be giving the responsibility to charge your vehicle.
What we love about the Glion Dolly Foldable commuter electric scooter are these two offerings –
Suitcase
The brand offers you a suitcase to pack your lightweight electric scooter in. The case comes with soft padding which prevents the scooter from getting knocked from anything when inside the case.
Lithium-ion Battery
The battery which the scooter comes with can last for 15 miles on a single charge. Plus lithium ion material is known to hold the charge for a much larger time compared to other battery types.

Price: $499.99 per unit on the Glion website
Swagtron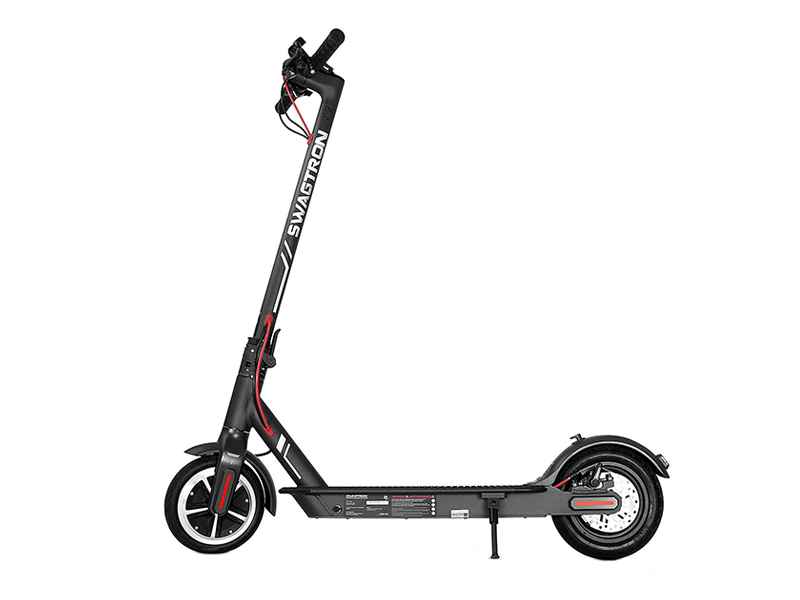 It can be very difficult to make a listicle of eScooter companies which entrepreneurs can rely on for their business and not mention Swagtron scooters.
Their Swagger 5 Elite is the reason why they rule the market in multiple areas. There are two points that make the model a trustable name and an ideal choice for businesses.
High Speed
The eScooter can take your users between destinations on a speed of 18 miles per hour – something which is hands-down greater than the average 10 to 12 miles per hour speed.
The Application
The next best thing about this eScooter is the iOS and Android application that it comes with. Using the application you will be able to view your cruise control, speed, headlight, etc.

Price: $299.99 per unit on Amazon
Xiaomi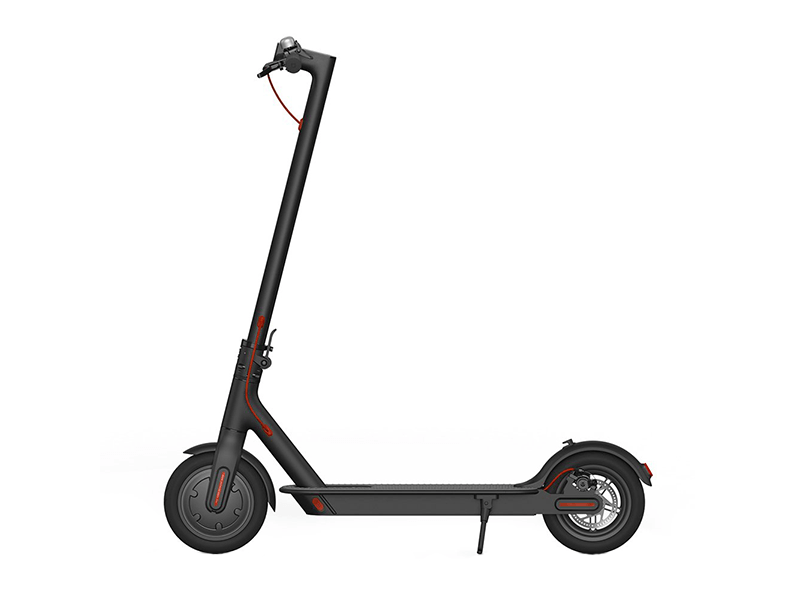 If your business model is designed around supporting long commute travel, you should go with the brand that is trusted by the leading eScooter ride sharing brand, Bird. Xiaomi, especially Xiaomi Mi lasts very long in a single charge while maintaining a good speed.
It also comes with two other features set that makes it the choice of top businesses.
Long-Lasting Battery
Most of the eScooters that you will see in the market will come with a battery life suited for 10 miles but Xiaomi comes as much-needed support for distances that cross that level. The battery life that you will find in the Xiaomi Mi scooter is one that boasts of 18.6 miles.
Double Brake System
The eScooter comes with a double braking system which would protect your users from any danger ahead well within time. It helps stop the rider within 13.1 feet – a great distance considering they will be traveling at around 15.5 miles per hour speed.

Price: $399 per unit price on Amazon
Xprit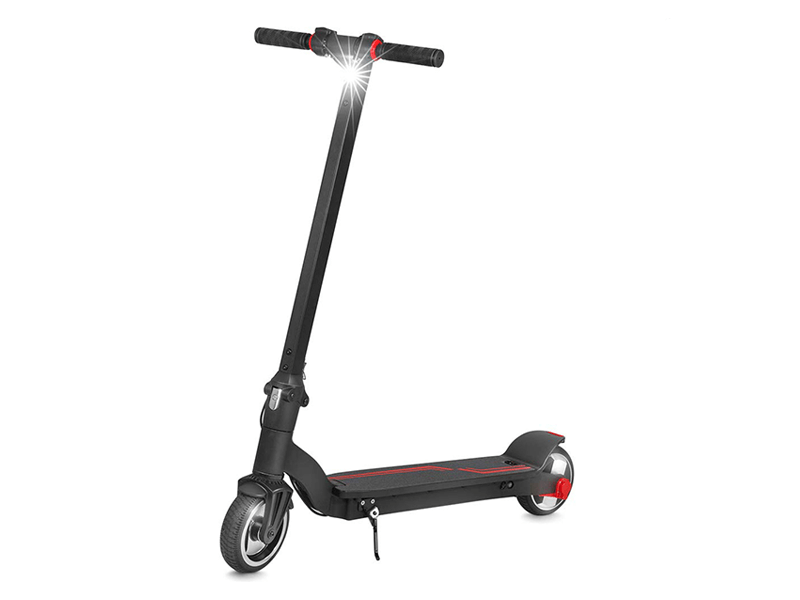 While Xiaomi Mi is one of the top contenders when it comes to offering long distance riding convenience, Xprit is best suited for short distance rides. Denoted as one of the best value electric scooters, Xprit can run at 12 miles per hour – which is equal to walking at 4X speed – making it one of the fastest electric scooter in its class.
The two features that we feel make Xprit the ideal choice are:
Durability
It is made of aluminum alloy, which in itself known to be highly durable. The material is also one that protects your scooter from harsh weather conditions.
Above Average Battery Life
The battery life on Xprit is of 13 miles range, which is ideal if your users would be needing to ride to school or nearby store.

Price: $234.95 per unit price on Amazon
Razor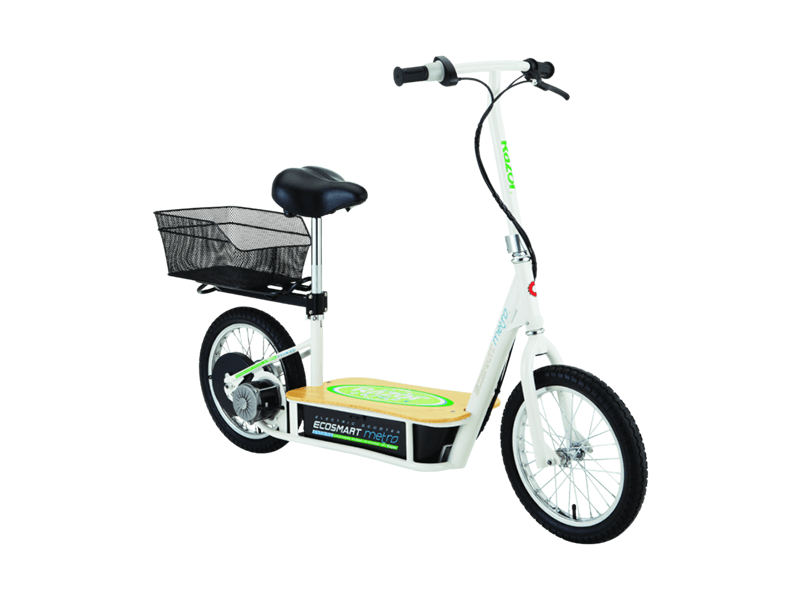 Razor, mainly its EcoSmart Metro Electric Scooter model is doing a great job at helping people take a leap from cars to scooters. The eScooter comes with a seat which makes it all the more convenient for the riders.
The reasons why you can look at this model for starting your business in the ride-sharing eScooter space are these two perks –
High Speed
The stylish eScooter that helps your users travel short mile distances can run on around 18 miles per hour speed.
Durability
Razor scooters are known for their high durability feature. And like all their other brands, EcoSmart Metro Electric Scooter also boasts of durability. It comes with a bamboo deck which is not just stylishly flexible but also offers suspension benefit to the riders.

Price: $579.99 per unit price is how much does a Razor scooter cost, as mentioned on their website
NANROBOT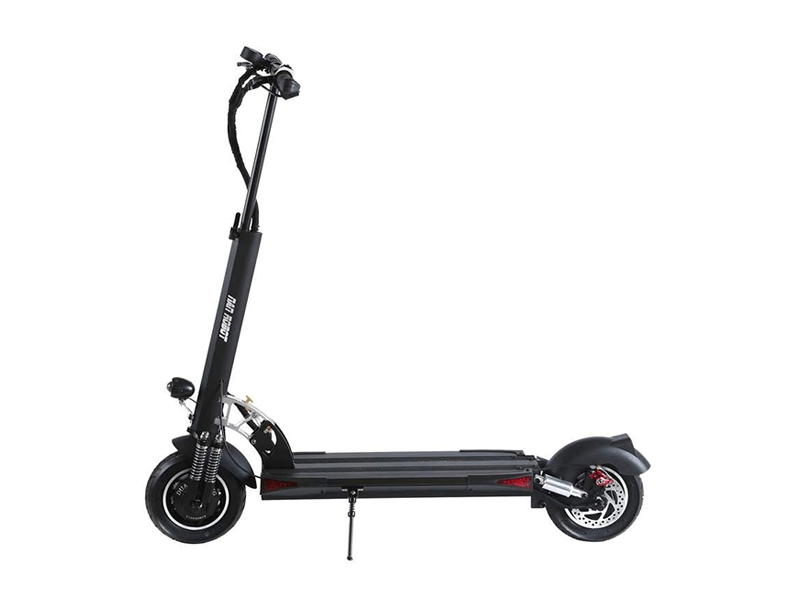 Giving Xiomi Mi a strong competition in the eScooter market is NANROBOT brand. The company offers world-class models – NANROBOT D4 and D5+ Foldable – which are both equally amazing for you to start your eScooter ride-sharing business – placing the company in the list of top 5 electric scooters operational today.
Here the features of both the models that make them a worthy contender –
High Speed
Both the eScooter models run at a speed of 40 miles per hour – the speed limit which is followed by a car within the city's limits!
Excellent Battery Life
While NANROBOT D4 promises to last to up to 45 miles on a single charge, NANROBOT D5+ Foldable scooter, on the other hand, lasts around 50 miles with the support of its Lithium-ion battery.

Price: $1280 per unit price on NANROBOT website
Costzon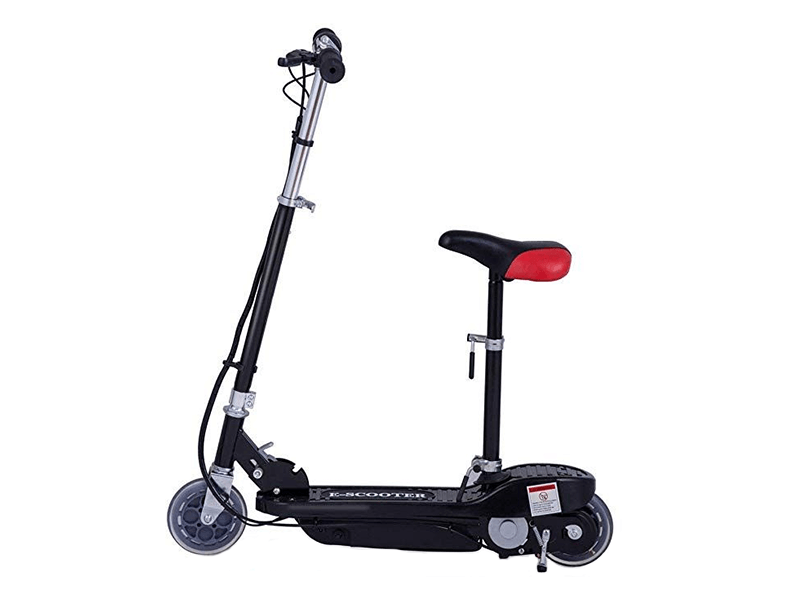 The business is mainly focused on the teen riders – something that you will find operating in the case of its 24-Volt Electric Scooter model as well. Because it is deemed best for your teen users, it won't be wise to expect a very high speed from this model.
Besides that here are the two things that make it a good considerable option.
Reasonable Speed
Keeping the safety factor of your young users in mind, this eScooter runs at a speed of around 8 miles per hour.
Safety Features
The scooter comes with a fast braking system and no-slip handlebars that makes the whole riding experience very smooth and safe for your young rider base.

LanMaker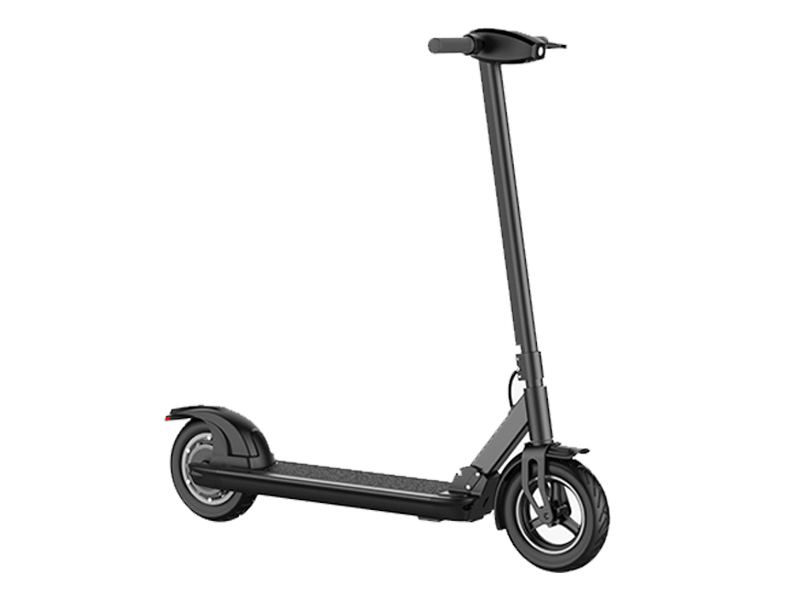 Popular in the eScooter market under the name of Zimo, the eScooter manufacturers in China are soon becoming a hit name among the businesses who are willing to enter the last-mile ride-sharing space. There are two models specifically which are considered by up and coming entrepreneurs to a great extent – ZIMO S1 and ZIMO S1 PRO.
Both the models run at a speed of around 15.5 miles per hour. The mileage, however, is different in both the models. While ZIMO S1 gives a mileage of 21.7 miles, S1 PRO gives 31.25 miles per hour average.

Price: $450 to $540 per unit price
So here were your nine best electric scooters for 2019 that are proving to be the right contenders for you to start your last mile ride-sharing business with. But how do you choose which is the right model – one that would give the best possible experience to your rider group?
Find the answer in the section below.
How to Choose an eScooter for Starting Your Last-Mile Sharing Business?
Electric scooters, ever since the launch of brands like Bird and Lime have found an all new demand coming in from entrepreneurs like you who are entering the space with the intent to gain some profits from the flourishing last mile on-demand economy.
This increasing demand has led to a rise in the number of manufacturers entering the space as well – something that makes the budding entrepreneurs all the more fearful and confused for they don't wish to make the wrong choice.
Here's how you can make the right choice.
To start with you will first have to look at your user base – their age and the intent with which they would be leveraging your eScooter application.
And once you have done the study, you will have to choose between models that are best for covering small distances and then those which are deemed best for long distance travel. The choice that you will have to make on the basis of the speed and distance covered in a one-time charge.
When we talk about eScooters which are best suited for short distance, you should look for one that goes to up to 15+ miles on a single charge and runs on a speed of 10-15+ miles per hour.
In case of making a choice for your long distance eScooter riders, you should go with the vehicles that give 30+ miles distance coverage per charge on the average speed of 40+ miles plus hour.
Read more blogs
E-scooters have been in use for long enough to create different kinds of impressions in users' minds.  Its progress is owed to its specific qualities and offerings it provides to its users and environment alike. The tremendous growth E-scooter rental and sharing industry has seen in the few years of its emergence is definitely commendable. …
Sudeep Srivastava
20 Mar 2020
You wouldn't have believed if anyone told you that you would be able to drive your scooter as a vehicle just like you did as a kid, would you? Well, you certainly can now.  eScooters have presented themselves as a lost gem we totally forgot about. Of course, there were some improvisations made to the…
Sudeep Srivastava
23 Aug 2019
Massive funding rounds, partnerships, and well-devised unit economics characterize the market of electric scooters. Between high revenue and entry of Uber and Lyft in the space, it is evident that the market growth rate of the domain is for the long haul. An event that you will find getting highlighted in the eScooter app development…
Sudeep Srivastava
18 Jul 2019