Apple has recently announced that the iOS app developers can add up to 10 screenshots to their product page. This change is applicable to the iOS App Store, watchOS App Store and tvOS App Store.
Earlier, Apple allowed the app developers to feature up to five screenshots on their product page. These screenshots were viewed by the users to get an idea of what type the app is, what features it has and how to use them. And ultimately, take their decision regarding downloading the app/game from the app store.
However, the tech giant realized, a little while back, that five screenshots are not enough for the users to take a decision, especially in case of paid apps. users wanted to know more about the app before spending on its services. This was not only affecting the decision of users but making it tougher for the iOS application developers to attract and engage wider audience.
To resolve the engagement issue, Apple has now revised their guideline of adding the number of screenshots on app listing, empowering the app developers to add up to 10 screenshots per device instead of 5.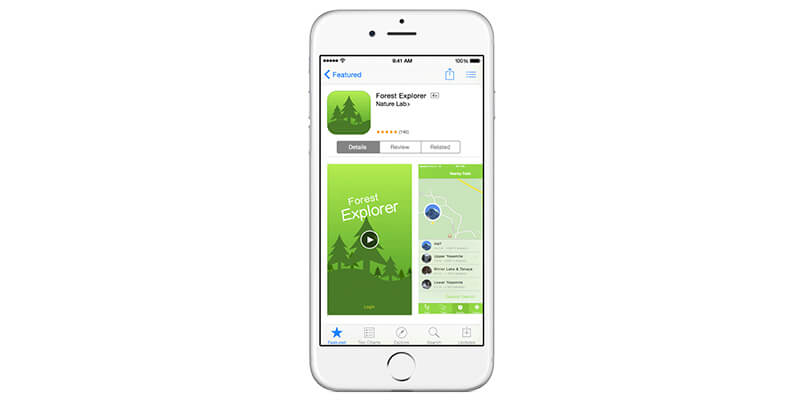 This change might seem small when compared to redesigning App Store, introducing 'Try it for Free' section in the app store, and waiving app developer fee for government and non-profitable organizations.
However, it is expected to be favourable for both the iOS users and app developers. Now, the users can view five more screenshots depicting the features of the app and can easily make their mind to download the app. On the other side, the iOS app developers can increase their chances of app success, after all screenshots comprises of nearly 75% of app listing on the App Store search page and are preferred over the app description by almost all the users.
Although Apple has announced to increase the app screenshot limit, but the changes are not yet implemented in the App Store which means the number of screenshots showcased in search results is still restricted to three portrait screenshots or one horizontal screenshot.
Thus, all the iOS app developers are advised to ensure that they highlight the best three app screenshots to enjoy higher user engagement and ROI, till the changes are implemented.
Read more blogs
The victim-count of Coronavirus has increased to 28,276 while taking 565 lives already.  With the virus epidemic being on the verge of becoming pandemic, there is a cloud of concern hovering over not just the affected nations but also the rest of the entire world.  The grim picture of Coronavirus is not just of the…
A few days ago, Dropbox acquired an open-source Store library. The aim behind taking the ownership was to modify it to make it more suitable to the prevailing Android developer ecosystem. Now, Store also includes Google JetPack collection of libraries which poses as a solution for creating current-day Android apps. Google JetPack makes it possible…
Google recently announced that they have acquired AppSheet, a Seattle based no-code mobile app development platform. The terms of the acquisition have not been disclosed yet, but it has been revealed that AppSheet will continue to serve its existing customers. AppSheet was founded back in 2014 by Praveen Seshadri and Brian Sabino to help businesspeople…
Bhupinder Kour
15 Jan 2020