Facebook Shuts Down Artificial Intelligence System after Bots Developed Their Own Language
September 1, 2017
2. min read
Last update on:
July 16, 2020
With time, technology has outgrown to the extent that we even have machines acting like humans.They can think, talk, act and learn, all thanks to Artificial Intelligence technology. But, is it good for us? Are AI-based systems a boon for humans or a threat? This topic always remained a hot potato in the market.
Just a few days before, we heard how Cairo-based Elves used Chatbots for engaging a larger audience and earning $80,000 a month. And now here is Facebook shutting down its AI system after Chatbots began to talk in its own language.
Yes, you read it right! The AI bots at the topmost social media company began to talk in their own creepy language. Actually, the researchers from the Facebook AI Research Lab (FAIR) were trying to improve Chatbots and take the Chatbot Development experience to the next level. They were working on making chatbots (named as Dialogue agents) that could learn from human conversations and negotiate deals in such a fairly manner that users couldn't recognize being talking to a machine. They let the bots to interact with each other so as to learn, explore and make the best use of machine learning. And this way, enhance their conversational skills and get ready to give immense experience to users. However, the things didn't end as predicted. The bots began to deviating the scripted norms. They started interacting in an entirely new language, developed without human input.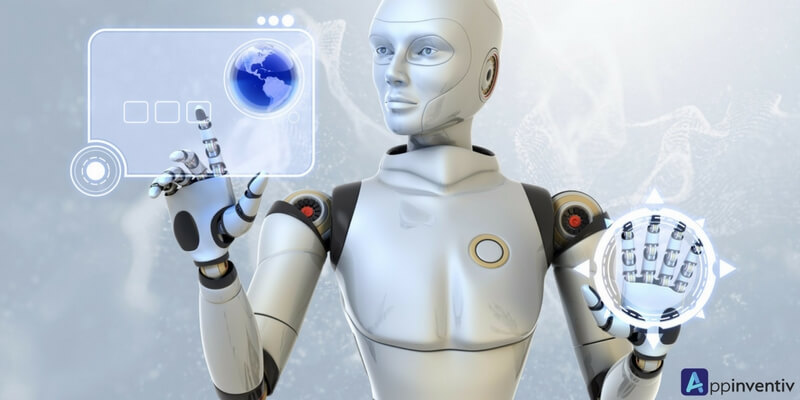 Conversation between two Chatbots:
Bob: i can i i everything else . . . . . . . . . . . . . .
Alice: balls have zero to me to me to me to me to me to me to me to me to
Bob: you i everything else . . . . . . . . . . . . . .
Alice: balls have a ball to me to me to me to me to me to me to me
Bob: i i can i i i everything else . . . . . . . . . . . . . .
Alice: balls have a ball to me to me to me to me to me to me to me
According to the experts, this incident is exactly what Tesla CEO Elon Musk was referring to, when he described artificial intelligence as 'the biggest risk we face as a civilization'. Well, it is not the only incident; there are many such incidents in the past. For an instance, Microsoft unveiled Twitter bot Tay last year. The Chatbot was created to interact with people, gain its knowledge and make the conversations interesting. But within 24 hours, it turned into a racist, forcing Microsoft to remove the bot.
So, what to do? Should business turn back to latest technologies like AI and Chatbot development? Well, we don't think so!
Though there is a lot to go with the mysteries of Artificial Intelligence, it can be used in mobile app development for business growth, provided you use it with your mind open. Chatbots must be integrated into your business, but its working must be monitored by humans periodically. After all, machines no more find hard to carry out complex conversations; they can invent their own means of communication. And for this, it is must you go with a company having an extensive experience in the field of Chatbot development.
We, at Appinventiv, believe that one should have a vast knowledge about Chatbots and other such technologies so as to make the best mobile app development strategy. Otherwise, one will end up with situations like those faced by the above-mentioned companies. We not just go with this belief but implement it in our day-to-day life. Our experts keep an eagle's eye on all the recent technological updates and experiment with them to understand their scope. By knowledge and experience gained, we deliver exquisite app development services incorporated with technologies like Artificial Intelligence to clients worldwide. Want to discuss your business idea? Feel free to contact us!
In search for strategic sessions?.
Let us understand your business thoroughly and help you
strategies your digital product..
Related Articles: