Effective Ways to choose the Best Mobile App Developer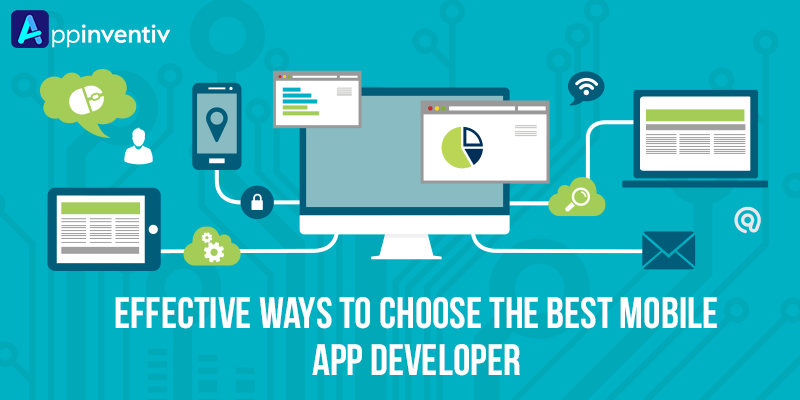 If you are looking forward to having a scalable mobile app for your business, finding the best mobile app developer is important. If you have the list of developers, the next most important step is to shortlist best developers for your project. However, to find the best one there is a need to consider some important things. Appinventiv, which is a renowned company pays a lot of attention on those factors, which helps you in making the best choice.
Some Fruitful Ways to find the Best Mobile App Developer
Check the Portfolio
Checking the profile of the shortlisted mobile app developers is the most important thing. This is because it will help you in knowing past projects and case studies to name a few. In simple words, you will get to see a clear picture of the capabilities of app developers. If the portfolio section doesn't meet your requirements, then move on to the next one in the list.
Usage of Technologies by Developers
Nowadays, several apps are using AI-based chatbots, the retail sector is embracing AR, VR, and beacons to deliver immersive user experience. In addition, these technologies streamline business operations and offer several other benefits. Hence, your chosen developers should have experience in using one of the latest technologies.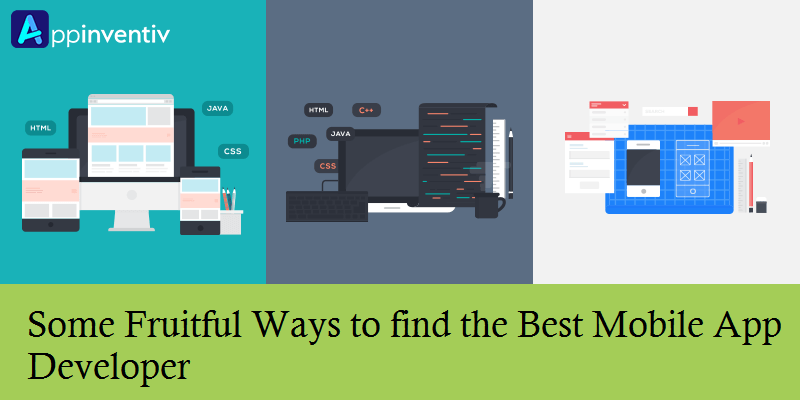 Niche Specializations
There is no denying that industries like logistics and healthcare demand an effective approach for mobile app development. This means there is a need to consider the experience he has in your industry. In other words, the developer should know all those rules and regulations that determine the functionality of a mobile app.
Passion for your Project
This criterion plays a vital role in defining the success of your app. Mobile app developers should be passionate about developing a mobile app for your business. This is because such developer will be able to develop the best app that suits the requirements of your business.
Consider the Whole Package
Developing the mobile app is not just about coding. In fact, it is also about creating a functional design and giving a great user experience. This means that the developer should be able to perform several functions such as usability, design, and testing.
Developer's Capabilities
Without truly innovative and useful features, it is difficult for your app to grab the attention of users. You should ask your mobile app developer about the special features he can provide. In other words, you just have to find out the capabilities of the developer before finalizing him for your project.
Wrapping Up
In addition to the above-mentioned points, you should not forget to focus on all the important aspects of your business. This will help you in having a better shot at hiring the right app developer for mobile app development services. There is no exaggeration in saying that the realization of your vision is often in the hands of your developer. So, choose carefully and have an app that lets your customers buy your products or simply have a look at your services.
Related Articles:
Continue exploring the landscape of product design with these helpful resources: