What is common in Shazam, Siri, and Migrane Buddy? Beside the usual that – they are all apps, they are all multi million brands, and they all come with a user base of billions?
The answer is the technology they operate on – Artificial Intelligence.
AI, after much ado, have finally stepped out of the offices of IBM and Amazon and have entered the consumers lives through the device they are always active on, Mobile. And, the power it has come with is the one that is too large to contain.
By using its subfields like Machine Learning, Predictive Analysis, and Deep Learning, AI has helped businesses that are on mobile take personalization to the next level, both in terms of the features that they offer and the marketing efforts that they follow. In fact, the benefit of these are so prevalent that next-gen apps have become a way for enterprises to chart the new normal.
And it doesn't end there.
Here are the Six Use Cases of Artificial Intelligence Application in Mobile Apps –
1. Automated reasoning
The feature is a blend of the science and art of making apps that uses logical and analytical reasoning to solve issues, it was what help machines prove theorems, win chess matches, and solve puzzles. It is through this feature that AI machines are able to judge the number of patients that will check-in in the hospital, are able to do stock trading and even play Jeopardy.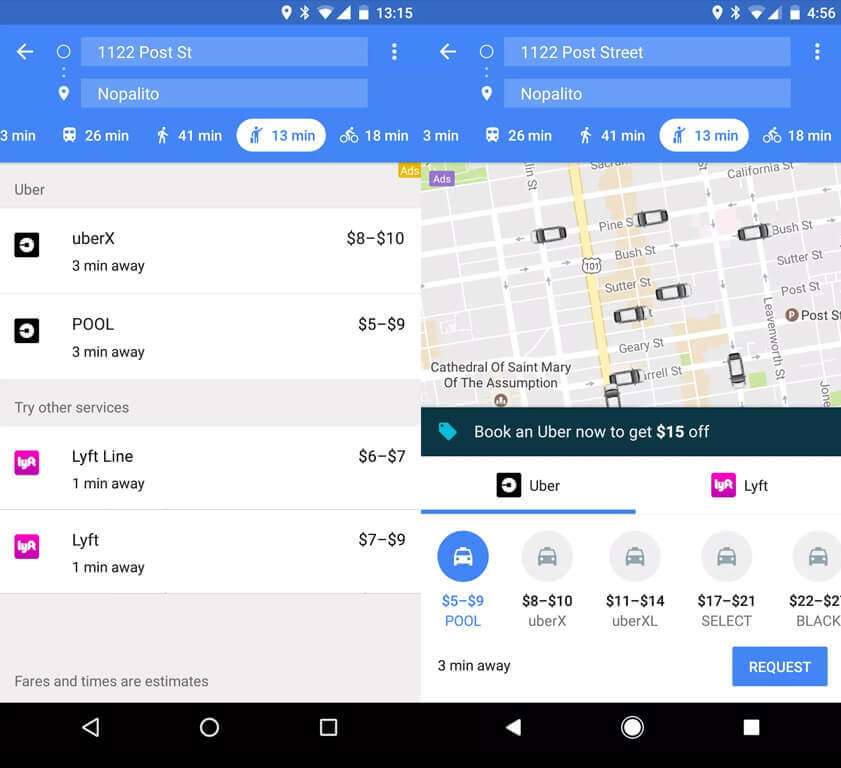 There are a number of mobile app companies that have also incorporated the feature. One such company is Uber. The ride sharing app uses logical reasoning so as to optimize the drivers' routes and help the riders reach their destinations sooner. The reasoning algorithm studies trillions of portions of data collected from the Drivers who have used the routes – both time wise and directions wise – and take the time to reach information.
2. Recommendation services
It is probably the most effective and simplest application of AI technology in mobile apps, something that is seen in almost all mCommerce applications.
The number one reason behind app failures only within a year from its launch is the failure to offer relevant content that would continuously engage the users. Even though you must be continuously adding new products in your site, until and unless users see the 'Customers who bought this also bought' option, the chances are you will continue seeing a low app session and conversion rate.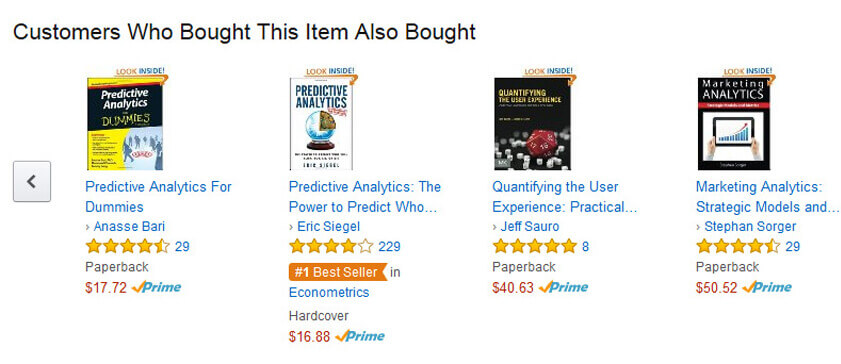 By gauging the users' choices and putting in the data in your learning algorithm, mobile apps make the recommendations, which the users are most likely to be appealed to buy. It is one strong stream of revenue for a number of mCommerce apps like Amazon and entertainment mobile app like Prime Video and Netflix. Even though, the AI type is mostly used by mCommerce and Entertainment industry, any business which indulge in upselling or cross-selling of content can use this AI type.
3. Learning behavior patterns
Most of the platforms have the ability to know about users' buying patterns so as to make the upcoming session much more smoother. For example, the half-human, half-bot hotel booking service, Snaptravel uses NLP (natural language processing) and machine learning for having real sounding conversations with the users, one that suits their needs. When interacting with human, whenever bots get stuck, human team take over and teach the bot of how to handle the situation next time around.
Another most seen example where AI learns users behavior and then uses the information is fraud detection in case of online payments. AI's pattern-detection mechanisms go through the credit card details and purchase history as and when they happen, and uses the learning to check if someone has made a purchase recently that is not in line with the purchases you make.
4. Decoding the App Sentiments
By tracking what is been talked about your app everywhere – on the stores, on social media, on forums, or even on messaging platforms, AI's Sentiment Analysis feature gives you an insight into how users are interacting with your app, with what competitors are they comparing you, etc.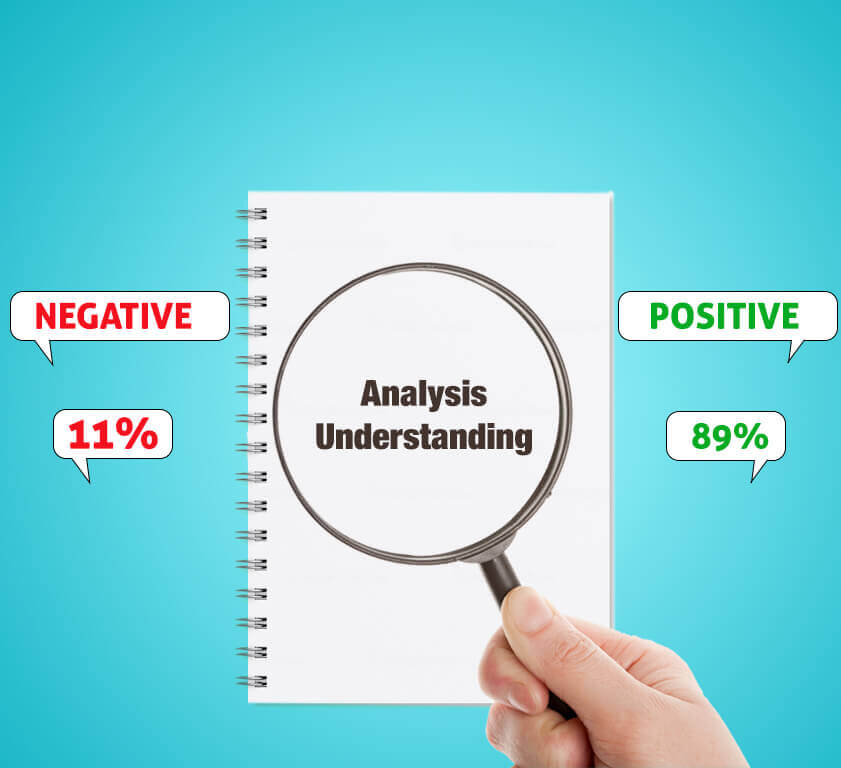 Sentiment Analysis gives you a direct information of what feature needs to be added and which needs to be removed from your suite of app features. In addition to getting you information on how users are interacting with your app, AI will also help you get access to information that is related to your users' behaviour across different platform. You'll then get to know which platform your users frequent, at what time, for what purpose etc.
5. Ability to Personaliz
Have you ever wondered how some taxi booking apps give you the discount message right around the time of your usual ride? Or how is it that your favorite restaurant app suggests food that you like to eat? It is all because of AI.
One of the biggest benefits of having this AI feature integrated in a mobile app is that it gives the brands a full access to the user location of device usage data – the time when they are active, the kind of app they use, people they talk most, platforms they visit most, etc.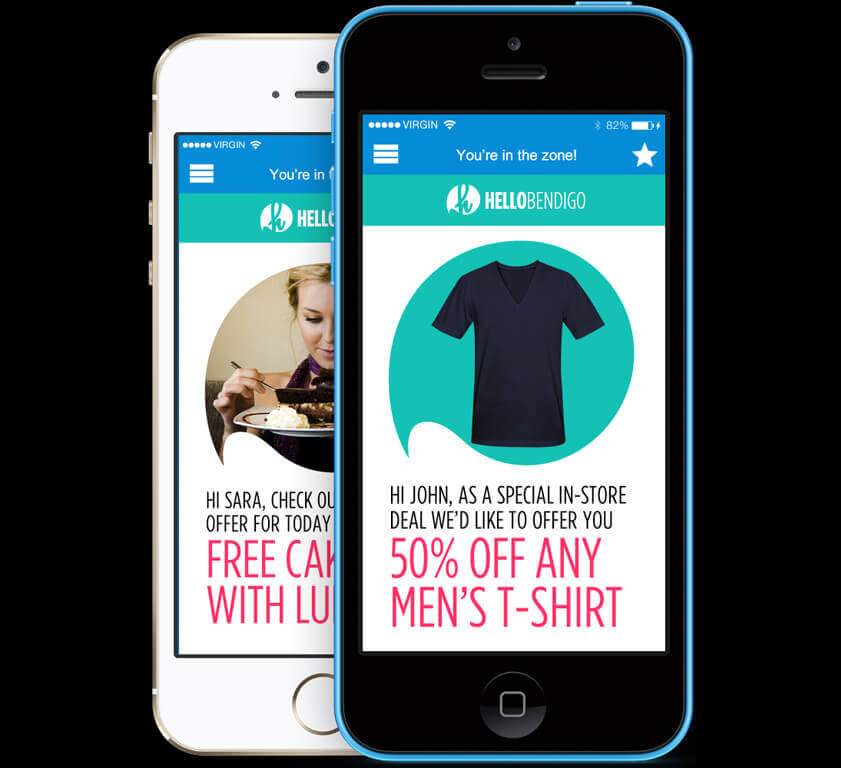 Using the information, companies then offer discount in the same app to some while focus on giving cashbacks to another. AI allows brands to take personalization to another level altogether, thus helping redefine their CRM model.
6. Adding Predictiveness to the Ever Changing User Life
The much talked about Machine Learning subfield of Artificial Intelligence is what comes in handy when doing predictive analysis on your app users. Suppose you have an on demand medicine delivery app, now with the help of predictive analysis, you will be able to roll out notification to your users that their medicine is about to end and that they should reorder.
Predictive analysis is what apps like period tracker or weather applications are based on.
If you are just starting, you can use the features in two ways – either base the whole app on predictive analysis or use it to keep rolling out product or discount information, to keep the active in your mobile app. Or, you can also launch an extension in your messaging app, which would make use of neural network to send automated replies, like what Google does. If you are confused with the many options, contact your partner app development company for some clarity.
There are a number of other use cases of what happens when Artificial Intelligence meets mobile apps. When it comes to the combination of AI and apps, there is rarely a chance that something would go wrong and in a direction that is opposite to company's growth.
But, in order to allow an app to take complete advantage of the power that AI services bring with it, there are some things that the mobile app developers need to take into consideration as well. Let's look at what they are –
Instead of going with the flow and making your whole app a definition of AI and Machine Learning, incorporate them in some portions of your application. Suppose you have a taxi booking app, now instead of being creepy and telling people where they want to go, use AI to calculate the time and distance or for offering them discount on the basis of their ride history.

Know the in-depth features of all the available platforms that are used in developing Machine Learning based mobile apps. While a lot, here are the 5 we commonly use – Api.ai, Wit.ai, IBM Watson,

Microsoft Azure

, and Tensorflow.

Invest in developing algorithms that know how to divide structured and unstructured data and how to convert them in meaningful information that would help take the app far, globally.
Till now we have talked about the ways AI makes common Mobile Apps a game changing apps and then we looked into some tips that app developers should consider when working around with AI. What next? Contact our team of AI developers to know the best way to incorporate artificial intelligence in your next mobile app.
Read more blogs
The transportation industry has gone through several research, studies, trials, and refinements to reach where it is now. Evolving from the first milestone of the steamboat in 1787 to the invention of bicycles in the early 19th century, motor cars in the 1890s, trains in the 19th century, and aircraft in 1903, the sector has…
Sudeep Srivastava
01 Dec 2023
AI technology has ushered in an era of transformation in the world of transportation, with self-driving cars equipped with smart technology capable of autonomously navigating and making real-time decisions on the road. The utilization of AI in self-driving cars assures more secure and efficient modes of transportation, which might ultimately lower the cases of fatalities…
Sudeep Srivastava
10 Nov 2023
The integration of AI in risk management is transforming how businesses predict, analyze, and mitigate various uncertainties. With the application of artificial intelligence for risk management, companies are not just improving efficiency but also enhancing the accuracy of their risk assessment strategies. According to recent market studies, the AI trust, risk and security management market…
Sudeep Srivastava
09 Nov 2023