The mobile app market is crowded. There is no double thought about this statement. And, if something is getting equally as crowded outside the play store and apple store, it is the app development industry. The industry today has thousands of players, who are all fighting for the same pool of the clients like the rest of us all.
So, in a market as crowded as ours, how do you present yourself as an expert? Whether you are backed by a team or you are simply a tech enthusiast who knows a lot about mobile app development industry?
How do you become the top app development company?
The answer is right in front of you, in your other tabs. Social Media.
Social Media – the industry that comes with a readymade set of users is your answer to becoming an social media app development expert.
But, the industry has so many people like you. How would you place yourself as a different specimen in the sea of highly active and networked people?
By becoming Social Media Influencers.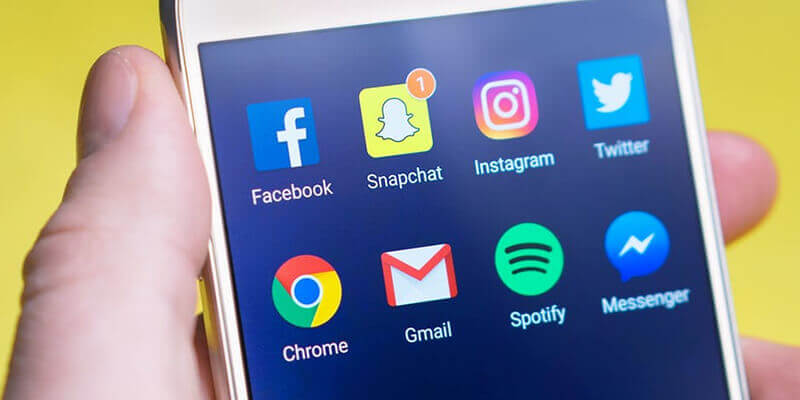 Social Media Influencers are those group of people who do/sell things that people follow/buy. While majorly seen in the product domain, the trends has now shifted to the B2B service industry as well.
You can view B2B service industry influencers as someone who knows about an industry in-depth, so much so that people seek their advice and service in making their business better.
But the road to becoming an influencer who is looked up to for the experience and knowledge that oozes out of them, starts with differentiating yourself from the crowd of million other users. And the route to this takes you through the one that is highly crowded and difficult to conquer – Social Media.
While it is difficult and takes A LOT of hard work to create a place in the mind of the world when in a platform of billions, we have you covered.
We have curated a list of steps that you can follow to become an app development technology influencer in the same sea of billion of social media people with the number of those like you being at least in thousands.
Let's Begin
Here are the Steps to Becoming the Mobile Tech Influencer
1. List down what you do best
The road to becoming an influencer starts with knowing what separates you from the millions of app development companies off social media and the thousands of mobile tech influencers on the platforms.
Start with a single branch that the whole tree. Instead of aiming of becoming an influencer in all – Android, iOS, Wearable, IoT, Blockchain, App Design, etc. focus on a single domain and create your presence in the social media as a single category expert.
2. Start Small
Don't wait for a followers' number of 10,000 before you start showing off your passion. Start small. Even if you have a Twitter follower of 50, start there.
Avoid entering the market thinking that you would become the next Kardashian, remember that is not your aim.
Your aim is to become a brand that knows the services it offers and is approachable, not a social media celebrity that advertises green tea.
Start out as a micro influencer first. Although your following would be much lesser than the celebrities, but what you will have is a focussed group of followers, who see value in your work and offering.
3. Prepare a Content Plan
Once you have found your niche and are on-board with even 50 followers, it is time to prepare a content strategy.
When it comes to drafting a content strategy, there is no right or wrong. There's no magic formula. You will have to experiment with time, content type – visual, video, or text –  and the frequency of posts.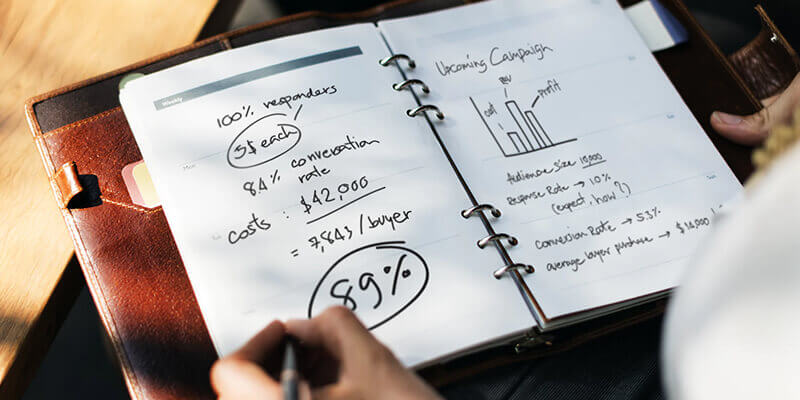 To start with, create a blend of different content types, ensuring that they are all in line with your brand image.
In your influencer journey, you will get a number of reasons to deviate into domains that are not about app development but are performing extremely well on the social media. But refrain from doing that. Stick your grounds to the app development industry to create a set of followers that would give you something of value in the long run – business or word of mouth or simply brand loyalty.
4. Aim at being omnipresent
When it comes to social media channels that have a huge user base, the competition is very cut-throat. Almost all the social media platforms from Facebook to LinkedIn, Quora, Twitter, and Snapchat, Instagram have a number of people from all walks of life and corners of the world frequenting them daily.
Irrespective of what your business type is, you cannot really afford to leave out even one platform. What would vary immensely, between the platforms, is the content type, frequency, and the timing.
While you will have to present yourself in a business manner on LinkedIn, you will have to work and show that you have a life on Instagram and Facebook. Read to know more about how much it costs to build a business networking app.
5. Networking is the Key to Everything
You cannot become an influencer and showcase your app development brand as one that knows it all and across different technologies until you network with people.
You will have to network with people who don't just follow you but whom you follow and then those who follow your competitor. While every social media article reads that social media is the hub of networks and is the only way you can connect with millions, globally, you will have to take it to its literal sense, following it to the T.
The shortcut to it can be to reply and answer all queries and comments that are made to you on the app development industry and the other way is to step out of your device and move to the real world. Attend local events or internet based open interview sessions and take up questions and give advices.
One way of doing this is to answer as many people as possible on the live video that you make on Instagram.
6. Get Out of Social Media
I know social media has established itself as the reigning king of influencer world, but for you to become a powerful influencer, you will have to expand yourself.
Get out of Facebook, LinkedIn, Quora, Instagram, Twitter, and Snapchat every once in a while to create and maintain your presence on forums and discussions on platforms like StackOverflow and Google/ Apple Developer community.
Only when you show your technical soundness on these platforms, your image will become of that of a go-to person on other social media platforms as well.
7. Invest Time in Your Blog
The ultimate reason behind putting all these efforts into establishing yourself as an influencer is to bring in a series of clients who would add real value to your app development business. Now, achieving that with social media is still a lot far fetched, since you are not a product based agency, you are service based and that too B2B.
So what should you do? You should start a blog/ website where you can direct people from your social media channels to convert them into business than mere visitor or follower.
8. Offer Value, at all times
No matter what platform you are using, give value to your followers, based on their interest range. If they are an 'unsure about getting an app developed' kind of group, show them the perks and the use cases of how you transformed businesses. If they belong to a group that is at the end of the funnel, show them what makes your brand the one they should blindly contact.
Because, it is difficult to focus on any one customer funnel, have a content plan that has a place for all – from the doubtfuls to the one who are days behind giving their money for initiating their project.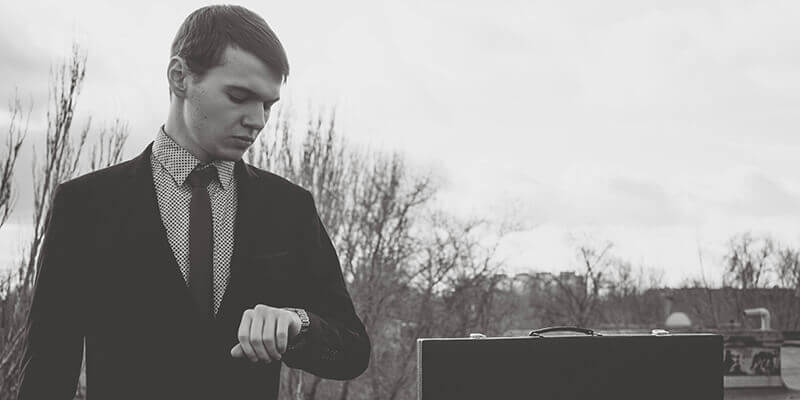 Irrespective of what content strategy you have planned for your social media and website, never stop giving real value to the users. Value is the only factor that will differentiate you from the million of other social media influencers like you.
So here were the 8 steps of becoming social media influencers even when you are in a crowded industry like app development.
Now, before going in with full force, know that it would take time and a lot of efforts into building a brand that people trust and readily invest in.
And be wary of what you post on social media, because the industry takes years to establish someone but seconds to diss them out of the position. So, never lose your brand voice, be consistent, and offer genuine value without thinking of its outcome.
Best of Luck with your Social Media Influencer Journey.
Read more blogs
With over 30 million sign-ups in just 16 hours of its launch, Instagram's Threads app, the recently launched "Twitter Killer" by Meta, has taken the world up a storm. According to the official app store description, Threads is a dynamic social media application that fosters engaging conversations and vibrant communities. Designed to cater to diverse…
Prateek Saxena
07 Jul 2023
In the modern world, messenger apps have become essential for communication. They facilitate staying in touch with loved ones, conducting professional alliances, and acquiring new knowledge. According to estimates, the global mobile messaging market is projected to rise and reach $101.41 billion by 2023, with an expected surge at a high CAGR of 15.9%, potentially…
Prateek Saxena
03 Jul 2023
An influencer marketing platform, also known as an influencer marketing marketplace, serves as a centralized hub for brands to discover, connect with, hire, and pay influencers for specific campaigns. This platform greatly benefits brands seeking to manage multiple influencers within a single campaign. Automating certain processes associated with managing influencers, the platform streamlines the campaign…
Prateek Saxena
21 Apr 2023