The time when Instant messaging was a newbie in the tech industry is long gone. Today, every industry whether as traditional as education or as modish as on-demand, is using instant messaging services to close the gap between their business and their users.
While still, to a great extent, limited to the business to consumer domain, more and more enterprises are slowly adopting the tool to save on their work time and increase employee productivity.
In this article, we will look into the reasons why enterprises have started looking for a custom enterprise software development company that excels in developing enterprise instant messaging system.
Let's begin.
Why invest in an Enterprise Instant Messaging System
1. Saves Time
Everybody who has ever been employed knows that irrespective of how the world sings to the tunes of using emails as an easy mode of communication, it is one of the most laidback, extremely low response time mode of communication.
How many times have you sent an email to someone and even though you have marked it as urgent, the reply time is well above 2-3 hours? The number is in thousands for me and I am sure you are on the same train as I am.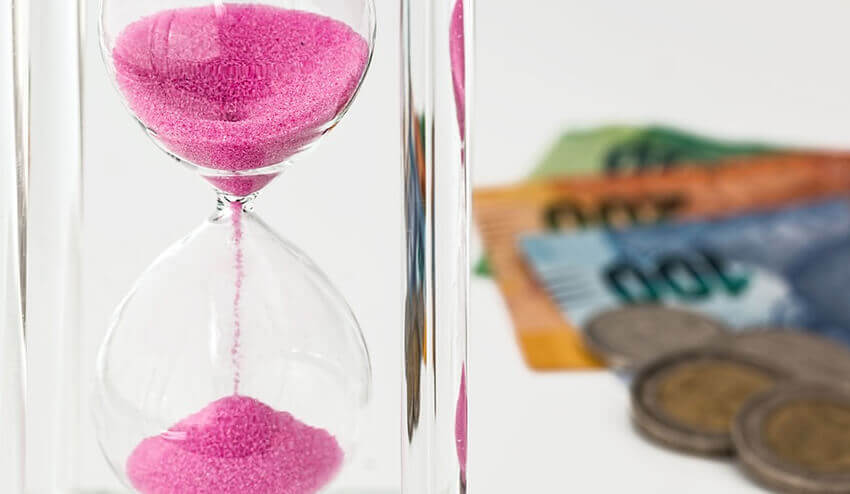 By having an Enterprise IM system in place, you can send and get reply to you small queries or one pointer doubts almost instantly.
And then, messaging the question mark symbol would any day seem better on IM platform as compared to email, No?
Another scenario it helps with is this – suppose you sit on the 7th floor and you need to collect a file from someone on the second, one thing that you can do is drop by their seat every one hour not even knowing if they are there or you can send them an email which they would reply to in their convenient time. With IMs though, all you'd have to do is send them a message and check if they are even there and then pay them a visit.
2. Greater Accessibility
Suppose you plan a client meeting for 11 am in your office and the gods are not on your side that day as the traffic is killing it on the road and it's 10:30 already. And since you will take at least an hour or hour thirty more to reach office, you have two options – email the clients although you know that the chance of them opening their email app when there is less than half an hour left for a crucial meeting to start, is quite slim. Or you can call them, but let's be honest, you're pretty irritated and there's a fair chance it'll show in your voice.
Now only if you had an IM service, you would have been able to message them that you'll take more time and it would have reached them much sooner.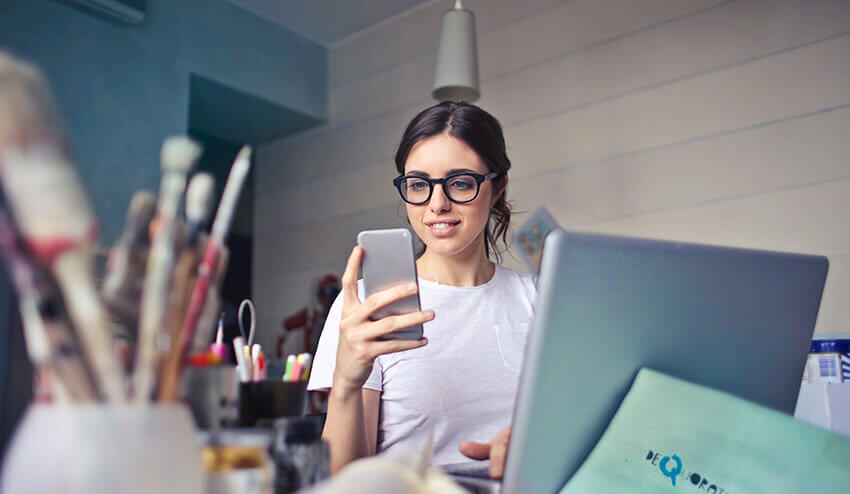 It's not just your conversation with a waiting client that IMs help with, it also helps immensely in streamlining conversations between the in-house and offshore teams. Amidst it all, there is one thing that would take accessibility through your enterprise instant messaging app to the next level – Chatbot Development. Imagine this, you have a platform that has a database of all reports, an IM, and an installed chatbot. Now, you are running really late and you need a report out of the lot, if you had a chatbot facility you could ask it to open a report for you and being your personal assistant, it would. Convenient, isn't it?
3. Better Quality Control
Written communication is the biggest proof that your business can collect in case of dispute. Since most of the communication both inside the company and with outside parties happen over email, as it's the process that majority of the businesses usually follow, tracking issues and their status is not difficult.
With Instant messaging still perceived as a more informal way of communication after call, maximum conversations usually happen there as compared to other platforms.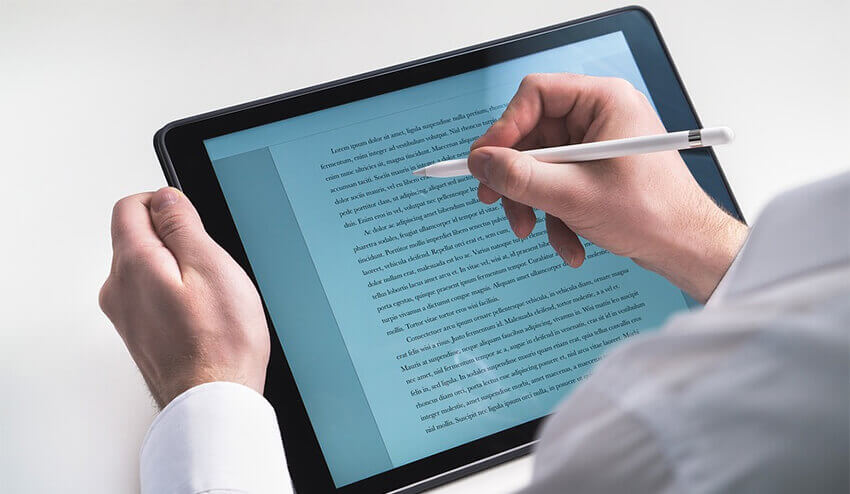 And because of that, chances are that an audit and administrative check of those instant messages would enable companies to garner better information into an issue.
Also, an in-office Enterprise Instant Messaging System gives you a chance to not rely on client side messaging platform to get in depth of an issue.
4. Real time Employee Tracking
One of the most used cases of Enterprise Instant Messaging system is to monitor the whereabouts of an employee.
Most Instant Messaging systems come with an availability status, through which managers can see if the employee is active in his seat or is away and if away then for how long.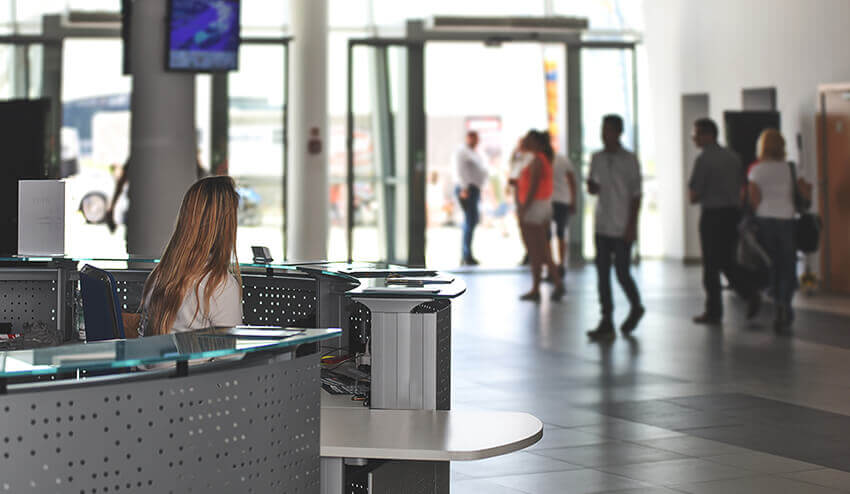 By tracking the conversations that the employee is having on the Enterprise Instant Messaging System, managers can identify if someone is passing on crucial, non disclosed information about the brand to outsiders.
So here were the reasons that are taking businesses looking to increase productivity by saving some time here and there towards Enterprise Instant Messaging System. With that clear, let us look into the technology involved in creating a chat based application.
Note that the technological frameworks that go into the development of chat based app would be different than the ones that go into chatbot app development as the latter works more on AI and automatic message creation.
Without further ado, here is what the technological stack, which we use to integrate instant messaging option in an enterprise mobile application, look like –
Technology Stack for Enterprise Instant messaging System
Programming Language – We use either of Erlang, PHP, or Java for developing the server on which the instant messaging platform is based.
For managing media – For allowing and storing to and fro of media, we make use of the high end YAWS web server.
For sending and receiving messages – In case we are developing instant messaging function for Android platform we SMACK framework and when developing for iOS we use XMPP Framework.
For Storing Information – We make use of the Mnesia DB database to store all media documents – messages, files, documents, audio/video, etc. to run and maintain the instant messaging feature in the app.
Read more blogs
Running your own business offers numerous opportunities for experimentation, growth strategy development, and collaboration with like-minded individuals who share your vision. However, a solid strategy and a talented team may not always guarantee success, as there are numerous risks that this entrepreneurial journey can throw your way. To mitigate those risks and pave the way…
There comes a time in every business when entrepreneurs can't handle all financial accountabilities on their own. Supply chain, real estate, healthcare, education, and other industries require deep expertise and high-level management skill in finance. It creates a demand for experienced personnel and ERP accounting software development. ERP accounting software helps automate most of the…
Creating your own CRM is a crucial business decision. Why? Because custom CRM software development is the key to unlocking data to drive decision-making, increase sales, provide insights, and have better customer interactions. With a focus on building strong connections with customers, businesses can see significant growth by investing in custom CRM software solutions, which…