The purpose of mobile app, since its advent, has been to offer quick solutions to users, which they won't have to browse websites for. But, the pressure to remain above the competition of thousands of similar apps, have taken brands away from offering to the point solutions to providing them with a wholesome feature rich mobile app.
While, there is no way to judge which approach is better, but over time, we have been observing that offering quick solutions has become the new mantra to app success. And if there is one concept that we have been focusing on for just this, is – Micro Apps Development.
In this article, we will be looking into the concept in detail, focusing on elements that brought in its need and what makes them the future of Mobile Apps.
What are Micro Mobile Apps?
Micro Apps are HTML based, customized applications that are built to solve a specific purpose. They may or may not be a part of a bigger mobile app. For example, while Facebook Messenger app is a part of Facebook, Google Weather app acts as a standalone micro app in form of a card in the device's Google Page.
Now that you know what Micro Apps mean, you must be wondering, why people are resorting to these apps, when they have the option to work around a bigger, all inclusive application? The question is the exact reason why users are making the shift.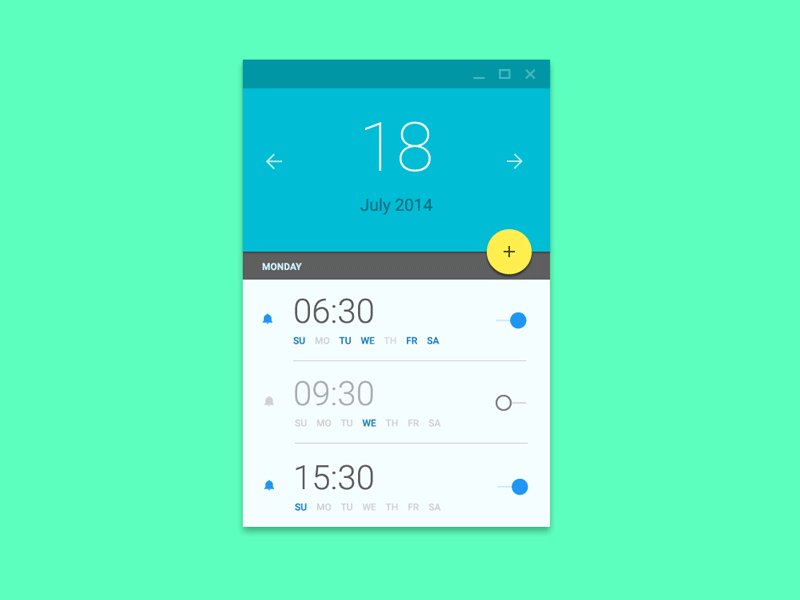 Let's delve into this a little further.
Why the Sudden Rise in Demand for Micro Applications Development?
1.

Mobile Apps have become Irksome

In the race to offer more value than the competitors, brands continue to add in more features in their mobile apps, making them large in size, slow to load, and more storage space consuming. All of this pulls the consumers into a large, complex structure, which more often than not takes them away from the simple task that they intended to do when they launched the app.
2.

Lack of an in and out experience

In continuation of Mobile Apps becoming irksome, the other thing that has happened is that the in and out experience is lacking.

One of the main reasons why users install mobile apps in the first place, is to save time browsing a website or working around its functionalities. But, by offering a mobile application as the miniature version of the websites, brands take away the purpose users first came to them.
3.

Soaring Mobile App Development Cost

While it is easier for the bigger brands, small and mid-size brands usually end up staying and then opting out at the development phase itself. The lack of budget for developing an app that is at par with the top rating ones in the category, is the number one reason why most app idea never see the morning sun.

These three are the reasons why the world is now seeing a gradual shift from the heavy, all functions inclusive mobile applications towards a new found demand for Micro Apps Development.

But, where does Micro Apps fit in these issues? Let's find out.

All of the above mentioned issues can be easily solved by the advent of micro-apps. Short in app size and device resource usage, micro-apps allow users to be in control of doing what they intend to, without any distraction.

Micro Mobile Apps come in the picture of struggling mobile app development market, with their USPs specifically focusing on providing –
– Simplest Form of User Experience
Designed to address a specific issue faced by the users, Micro Apps come with a no nonsense, direct user flow.
– Development with Limited Resources
Being focused on a specific task, Micro Apps Development do not call for complex technological processes. It helps cut down the app development cost to a great extent.
With features such as these, Micro Apps have emerged as the rightful solution to the dwindling user retention issue. By offering to the point features to the users, they serve the purpose of what Mobile Application industry is based on.
It's time to add a Micro App as a part and parcel of your high value embedding application. Talk to our Mobile App Experts and know where to start.
Read more blogs
The mobile app market is growing by leaps and bounds in today's fast-paced world. As a result, digital enterprises are trying to implement every possible app strategy to stand in the competition. Many enterprises now regard mobile application development as a goldmine because of the revenue the apps are capable of generating. According to Statista,…
Sudeep Srivastava
10 Jan 2022
Nearly 90% of mobile internet consumption is on smartphone apps. Additionally, the number one reason why most users uninstall an app is the lack of usability and usefulness. While the above statistics may not seem to connect and conclude, they imply the importance of app development and indicate how crucial it is to ensure quality…
Prateek Saxena
22 Nov 2021
The market for mobile apps is lucrative, and everyone with an innovative app idea wants a piece. But hold on, is an idea merely enough? Well, NO! If you want to build a highly scalable and unique mobile app, you need significant funds. Market research, product development, marketing activities, and other stages of app development…
Prateek Saxena
18 Nov 2021