In a company full of engineers and IT experts, it is not easy to survive as someone with a Humanities degree. While the educational background might differ, it is definitely not easy to stay put for long and survive in a tech company as a non tech background hiree, if you don't know the tricks of the trades.
Now, it's true that not all the tech jobs require knowing how to code or even an in depth understanding of how data is transferred over the cloud, but how far can you go not knowing the language? I say not far.
There are two parts of succeeding the scenario – 1. Learning about the industry and applying the learning in work and 2. Having the right attitude to prove that you are not a bad hiring decision. Usually, both these parts work together and not in isolation.
Let us look into both the parts, individually, to help prepare you for the complicated tech world:
1. Network with those who started as you
There will be days when you are feeling specially demotivated with how tech savvy the world around is and how you are trying your best to catch up, but it's just plain difficult.
Now, one thing that would help on days like those is a long sleep, but since sleeping undisturbed when you are on a push to get a hang of technicalities of your job, is a far fetched dream, you are left with just one other option – Networking.
Once you get on networking websites like LinkedIn, you will be surprised at how many people you find there who started like you. Find your clan and send them invites, irrespective of what category of tech company they belong to.
The moment you find your LinkedIn Connection list getting filled with those who took the same career path as you, it's time to take the connection to the next level. Send them a message seeking help on anything – a new technology, tricks for speeding up your low learning pace, or simply to know where to start.
In the end, even when you have successfully crossed the getting recruited stage, don't put yourself in a cocoon again. Go out there, network.
2. When it comes to learning, Hustle
It's your first tech job in the future of many more tech jobs to come. What you do in your current tech company will set the base of how your career is going to draw itself in the next series of jobs.
Since the future is favoring tech companies, merely surviving the job is not an option, you will have to thrive. And when it comes to that, you don't really have an option but to learn – a lot and fast. Thankfully, you live in an era where all the information that you need is just a click away. A quick google search of what you are stuck on will get you pages and pages on the topic, helping you come at the intermediate level even when you weren't fulfilling the basic level criteria till a few searches back.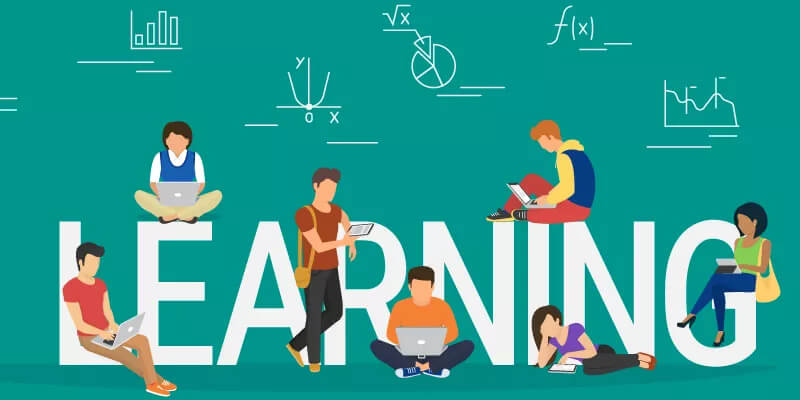 There are a number of websites which would help you get the understanding of the complex tech world. If you are employed with an app development company, you are at luck. Both the OS giants – iOS and Android, roll out a number of learning materials, in non technical English making it easy for you to know what works how: an information that will help you irrespective of whether you are in HR, Project Management, or Marketing.
Once you get the understanding of the platforms at the basic level from their official websites, move on to sites like Dzone, Tech.co for the advanced level. In the end of the day, never leave for home without learning something new about the industry you are working in.
3. Book Time Slots With Tech Spocs in-house
Since you are already working in a tech company, you will not really have to go very far to get information on the technologies your company works in. If you are associated with a company where both tech and non-tech teams are under the same roof, their are high chances that you get surrounded by a sea full of knowledge.
You will not have to take much effort into seeking the learnings elsewhere or enroll yourself in a basic level online course.
Book a time slot with the technology spoc of the domain you are planning to master and approach them with your questions.
Now, when approaching the tech spcos, don't ask them to explain the domain in a nutshell, nor go to them with questions that you would get answers to on the internet. Do your homework on their domain before you drop them a meeting invite. Make pointers of things you need to ask and in case you are going to them with a doubt, take the references along to save their time.
When sending the meeting invite, send them an agenda, where you should paste all the questions and references so that they know exactly how would they be of help. Doing this, will show that you value their time and that you are clear on what you need – both of which are very likeable traits.
So, here were the ways you can make your non tech career in the tech company much smoother, on the work front. But, do you know having a set of qualifications, whether pre earned or learned on the job, is not the only thing that will take you far in long run? Yes. To establish yourself as the right match for your organization, you will also have to hone a series of interpersonal skills.
Let us now look at the interpersonal behaviours that would take you far in your tech company and when mixed with all the learnings that you are getting would make you noticeable in the whole tech industry as well.
Interpersonal Front
1. Show Interest
The secret to your success in the company, irrespective of what position you have joined at or what educational background you come from, lies in the interest you take in learning about the business and the office culture.
Although, no one would expect you to know the tech industry inside out right in the first week, but come three or four months, and the expectations will change.
Always remember that in a corporate setup, managers always prefer those who show interest in the area of business as compared to those who confine themselves to only the learning materials passed on by their managers.
2. Call a Spade a Spade
You don't understand this tech industry right now. It might be because you come from a different background or simply because in your last job, the walls were so thick that you never felt the need to break them. Whatever the reason is, it's okay to not know things that everyone in your company knows.
Instead of pretending that you know things, in a meeting or in a discussion, call a spade a spade and say that you don't know the meaning or the context. Trust this, it is any day better to not know things and be open about it than not knowing and get caught in a mesh of embarrassment when asked to explain.
3. Get Involved
The best thing about a tech culture is that it is not designed around a 9 to 5 clock and suffocated under layers of suits and ties.
Take advantage of that. Irrespective of whatever your personality type is, find ways to get involved in things outside your job's KRA. Suppose you are in marketing and you know the importance of having an error proof app, now to sell your development services as the USP of your business, sit with the backend app development team and get an understanding of how they work, the technologies they use, etc.
Now that you know the different job related and interpersonal behaviours that would take you afar, it is time to expand your job search and rewrite your resume to enter the tech industry.
Meanwhile, if you are looking for a job in one of the fastest growing app development company, drop us your cv at: hr@appinventiv.com
Read more blogs
We are operating in a time where the wave of digitalization has evidently spread in not just the business space but also governments. Since the last decade, owing to the convenience, security, and demand of nationals and citizens, government bodies from across the world have started turning towards the digitalization of government-level processes such as…
Sudeep Srivastava
16 Aug 2023
VisionOS is an advanced operating system developed specifically for spatial computing, a unique computing paradigm pioneered by Apple with their Vision Pro headsets. Unlike conventional desktop or mobile computing, spatial computing creates a work environment seemingly hovering in front of the user. This innovative approach to computing offers users a highly immersive and intuitive experience,…
Sudeep Srivastava
26 Jul 2023
The mobile app market is growing by leaps and bounds in today's fast-paced world. As a result, digital enterprises are trying to implement every possible app strategy to stand in the competition. Many enterprises now regard mobile application development as a goldmine because of the revenue the apps are capable of generating. According to Statista,…
Sudeep Srivastava
10 Jan 2022