Mobility has been the latest trend in the technology domain, mobile technology are slowly gaining popularity because of their utility. This the most important factor for the success of mobile phone.
But building an app is not an easy thing to do for a startup which takes a lot of planning, thinking and creativity. So we will be sharing some killer tips to develop Mobile Apps for startups which will help you to create an innovative mobile application for seamless user experience.
Let's take a look on these tips:
1. User Interface
There is an old saying "first impression is the last impression". So the developer should make sure that the application should leave a mark on the users.
This is where you need to focus on bringing interactive, visual and architectural designs as well. There are a number of factors that help in building an attractive UI design, such as:
Containers: A container application is an application that can incorporate embedded or linked items into its own documents.
Input Controls: Input controls are the interactive components in your app's user interface
2. User Engagement
The apps which a user has downloaded should be engaging enough so that people who download the app do not delete it instantly or within a few days of download. In order to meet the ever changing digital world, startups need to focus on personalised experiences that their customer want. These days, developers can improve the user engagement through infographics, videos and attractive images.
3. Meeting the Demands of the Users
Developing a killer app is not that difficult, but the most important thing for an app to sustain in the field is through support. Updating the app or fixing the issues are the most important aspect for a startup to focus at.
4. Apps should be reliable
The apps should be reliable, fast and should not crash often; If these factors are not considered in the development then the users will ultimately find their way out from the application which will result less number of people using the app.
5. Should be compatible with all the OS(s)
These days people are not using just one but multiple operating systems like iOS and Android. For a startup, it is very important to develop an application that supports all major platforms. With the help of cross-platform approach you can improve the customer engagement.
6. Integration with Social Networks
These days, most of the people are spending their time on social media platforms. So the developer should develop an app which is integrated with all the social media platforms such as Twitter, Facebook, LinkedIn, Instagram, etc.
7. Testing
Final testing should be done just to identify errors and bugs; This issue should never be avoided or taken lightly. A comprehensive testing should be done before launching the app so that the end product reaches to the target audience.
All the above factors if considered properly, would definitely fetch positive results and who knows your app could be next Whatsapp or Instagram.
AppInventiv is a Top rated app development company and believes in quality of work and customer satisfaction, hence we offer a set of flexible pricing models to our customers.
So that they can select the best as per their business requirements.
We combine an agile approach with ground-breaking tools for project management, development, designing and testing to deliver optimized, innovative and cost-effective mobile solutions. Our industry technical expertise, apparent methodology, an experienced and dedicated team of more than 120+ mobile consultants has helped us deliver mobile solutions that suits specific business needs, offer critical business benefits and subside transformation.
Original published on Whatech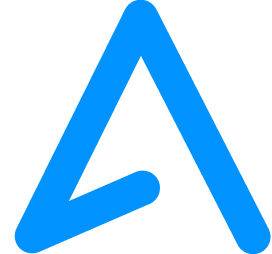 Read more blogs
Appinvenitv, a one-stop digital engineering team of 1500+ mobility engineers, has been serving its global clientele to unlock the power of digital transformation on the pillars of state-of-the-art cloud technologies like AWS. The organization is actively strengthening its cloud expertise to become the leader in helping its clients better manage their administration, streamline operations &…
Shrikant Srivastava
23 Nov 2023
Appinventiv has been recognized as one of the Top Metaverse Development Service Firms in the list published by TrustFirms. The recognition has been awarded based on the organization's tremendous efforts that have significantly impacted the metaverse ecosystem. Appinventiv has been revolutionizing the Metaverse development industry in the United Arab Emirates with its innovative ideas, cutting-edge…
Appinventiv Technologies
21 Mar 2023
Appinventiv has been recently featured in the list of Top Mobile App Development Companies in UAE by iTRate. The organization has been featured due to its effective contribution to the region's software development and mobile app development space. Appinventiv has been revolutionizing the mobile app development in Abu Dhabi or UAE with innovative ideas, state-of-the-art…
Appinventiv Technologies
03 Oct 2022