Appinventiv has successfully established itself as a globally recognized and renowned mobile and software development company in Dubai and abroad and is expanding its operations. In doing so, it hopes to contribute effectively in the startup ecosystem in the middle-east, specifically in Dubai. It has already working with renowned brands like Khaleej Times and Al-Futtaim Group. So, it was indeed a wise decision for it to open an office setup with state-of-the-art-technology, located in one of best business bays in Dubai, so that it can start working locally with such renowned clients.
In today's competitive world, app development is increasingly assuming a significant position with no signs of slowing down in the growth. So, if you happen to have a brilliant app idea, before you start developing it into a mobile app with high user engagement then first and foremost you need to be clear about certain parameters related to your business. Getting down to brass tacks we understand that there is a lot of efforts directed towards mobile app development. It is strongly suggested that you hire one of the finest mobile app development company in Dubai.
Appinventiv has developed some of the marvellous mobile apps for their clients, all over the globe. It has got a perfect blend of designers, creative strategists and experienced professionals who make it sure that they build feature-rich, engaging mobile apps with the most alluring UX designs and world class interfaces, all offered at affordable costs. They aim is to always live up to the client's expectations.
Appinventiv stands tall among all the mobile app development companies in UAE, with its exemplary services that have all the ingredients of making the client smile with the experience. In this era of smartphones, when everything is achievable with a tap or a swipe, they completely transform the way businesses are conducted by the clients.
They adopt the best practices on mobile app development, while delivering the app development projects, right on-time. They have reshaped the business radar of the clients by building apps based on best-in-class architecture, that strictly follow the international quality standards. The team proficient app developers in Dubai are capable of developing performance-centric mobile apps by using the latest technologies and wide range of platforms. It ends your quest for searching a mobile app developers in Dubai who can deliver flawless and innovative solutions with their high-value mobile app development services, which allows your business to stay ahead of the competitors, maximizing their returns and enhancing their growth.
So, if you are planning to seek for an ideal mobile app development company in Dubai which can give a concrete shape to your brilliant app idea into a real-life solution by creating outstanding mobile apps then contact us, without any further delay at Appinventiv.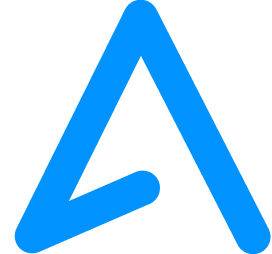 Read more blogs
Appinvenitv, a one-stop digital engineering team of 1500+ mobility engineers, has been serving its global clientele to unlock the power of digital transformation on the pillars of state-of-the-art cloud technologies like AWS. The organization is actively strengthening its cloud expertise to become the leader in helping its clients better manage their administration, streamline operations &…
Shrikant Srivastava
23 Nov 2023
Appinventiv has been recognized as one of the Top Metaverse Development Service Firms in the list published by TrustFirms. The recognition has been awarded based on the organization's tremendous efforts that have significantly impacted the metaverse ecosystem. Appinventiv has been revolutionizing the Metaverse development industry in the United Arab Emirates with its innovative ideas, cutting-edge…
Appinventiv Technologies
21 Mar 2023
Appinventiv has been recently featured in the list of Top Mobile App Development Companies in UAE by iTRate. The organization has been featured due to its effective contribution to the region's software development and mobile app development space. Appinventiv has been revolutionizing the mobile app development in Abu Dhabi or UAE with innovative ideas, state-of-the-art…
Appinventiv Technologies
03 Oct 2022