If I go back to 2007-2008, businesses were highly dependant on websites as at that time, websites used to be the only marketing tool. In the same year, smartphones started gaining prominence and within no time, the world witnessed tremendous technological advancement in mobile. Mobile operating systems like Android, iOS, Windows have provided users with unimaginable user experiences and have given rise to a whole new species known as Mobile applications.
If you scroll through App Store or Google play Store, you would find millions of mobile applications available. Few of these apps are able to create marvels while rest of them are not able to make their mark.
The most successful mobile apps are namely Uber, Mint, Snapchat, Instagram. It is worth saying that mobile applications have completely redefined the way people do the business.
These days, almost every startup is app based it has more or less become a need to get a mobile app developers for your business.
Now comes the second point, how to begin with mobile application development process? First of all, app development is not that easy especially if you are a newbie. The best way to proceed is to hire a qualified app developer.
Just Google for 'mobile app development companies' and you would get numerous results in-front of you. But the question is, how to choose the most reliable one.
Here we provide you with all the essential points that you need to keep in mind while select a mobile app development company.
Strong and Reliable team
For any business or product to succeed, a dexterous and enthusiastic team is required. We at Appinventiv have a reliable and energetic team of developers, designers and project managers to handle our client's requirements.
We believe that anything less than 100% is unacceptable in these competitive times. Our seasoned team members are well versed with the latest technologies in mobile space and have expertise in developing world class apps.
Quality matters a lot to us
At AppInventiv, we have a proven track record of developing apps that have created new milestones. We have created apps across multiple domains like travel, finance, entertainment, event based apps for our worldwide clients.
We have the team of best UI/UX designers who take utmost care to always produce the most creative designs.
Full of ideas
If you have an app idea, just get in touch with us once and we would give shape to your idea. We have worked with a number of startups and have built many mobile apps from scratch.
Our business analysts keep themselves abreast with the latest trends in mobile technology space and thus are able to grasp and inculcate your needs into action.
Always present to cater to your needs
Being an offshore mobile app development services, we understand the challenges that are faced by startups. But, believe us, while working with AppInventiv, you won't feel that you are working with an offshore company.
Our project managers are always there to assist you and to listen to your suggestions. We We protectively respond in time and never dissatisfy our customers on the communication level.
AppInventiv is a leading Top Rated App Development Company providing offshore software outsourcing solutions to business across the globe. Our team has experience in iOS, Android, Web and Server-side technologies and works with truly disruptive startups as their technology execution partner.
We have presence across the globe like The U.S.A. the U.K. Germany to name a few.
Original published on Whatech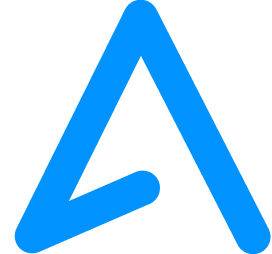 Read more blogs
Appinvenitv, a one-stop digital engineering team of 1500+ mobility engineers, has been serving its global clientele to unlock the power of digital transformation on the pillars of state-of-the-art cloud technologies like AWS. The organization is actively strengthening its cloud expertise to become the leader in helping its clients better manage their administration, streamline operations &…
Shrikant Srivastava
23 Nov 2023
Appinventiv has been recognized as one of the Top Metaverse Development Service Firms in the list published by TrustFirms. The recognition has been awarded based on the organization's tremendous efforts that have significantly impacted the metaverse ecosystem. Appinventiv has been revolutionizing the Metaverse development industry in the United Arab Emirates with its innovative ideas, cutting-edge…
Appinventiv Technologies
21 Mar 2023
Appinventiv has been recently featured in the list of Top Mobile App Development Companies in UAE by iTRate. The organization has been featured due to its effective contribution to the region's software development and mobile app development space. Appinventiv has been revolutionizing the mobile app development in Abu Dhabi or UAE with innovative ideas, state-of-the-art…
Appinventiv Technologies
03 Oct 2022